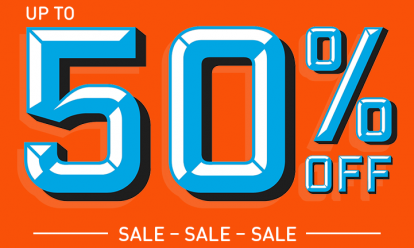 Get covered in our half price Breakdown Cover sale from just £7 a month.* We're the UK's best breakdown provider as voted by Auto Express drivers 2021.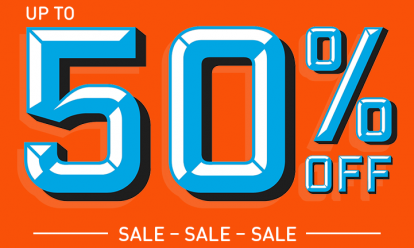 BY ANDY ENRIGHT
Introduction
When choosing a mid-sized estate car, convention dictates that you either go for something sleek and stylish but which can't carry a great deal or you choose a car that looks as if it was designed with a setsquare and ruler but which can lug a lot of gear. Back in 2005, Saab deemed that there could be a third way and the 9-3 Sportwagon demonstrated a very elegant compromise. With used examples now starting to appear in decent numbers, here's what to look out for.
Models
Models Covered:
(5dr estate 1.8, 2.0 petrol, 2.2 diesel [Airflow, Linear, Linear SE, Vector, Vector Sport, Aero])
History
So neat is the styling of the 9-3 Sportwagon that it's hard to believe the Sport Saloon upon which it was based had been on sale for fully three years before it appeared. A hiatus of this length will often mean that there are difficulties in making a neat estate conversion and all too often when the car does appear, it looks as if a saloon is being mounted by a conservatory. Never a good look. Quite the opposite was the case with the Saab 9-3.
The Sport Saloon was always a very well proportioned car and that understated musucularity translated well to the estate version. Shortly after the Sportwagon appeared, the range was supplemented by a beefy 2.8-litre V6 unit packing 250bhp. A comprehensive interior facelift was carried out for the 2007 model year with rotary dials installed on the dash chrome detailing and a general rationalisation of the controls for a more straightforward user interface. Then, in mid 2007, further alterations were announced to the exterior styling and the engine range. The 180bhp TTiD diesel arrived with its two stage turbocharger and the 2.8T V6 engine was upgraded to 280bhp. More interestingly, the XWD 4x4 system also arrived and a 2.0t BioPower engine was introduced to capture the environmental zeitgeist with its capability to run on E85 bioethanol. All models got a restyled front-end with a clamshell bonnet, a revised grille and LED light strips that sit across the top of the headlamp pod.
What You Get
Like the Sport Saloon and Convertible models, the Wagon is one of the best-looking cars in its class, the tight overhangs and chunky proportioning giving it a real presence. With a backlash forming against the dowdy driving characteristics of many 4x4 and MPV-style vehicles, premium mid-sized estates have seen an increase in popularity in recent years and Saab has capitalised upon a market that demographics suggest is often younger and more affluent than the traditional saloon and hatchback sectors. What's more, diesel engines - a growing area of Saab expertise - account for most of the estate sector's sales. Smart load carrying features, a usefully proportioned cargo area and unsullied driving dynamics make a very attractive combination for those looking for something suitably lifestyle with an esteemed badge on the bonnet and the 9-3 Sportwagon deserves to command a sizeable piece of that action.
Unlike many vehicles that campaign in this class, the Saab offers some serious carrying capacity. There's 419 litres available with the rear seats in place and a whopping 1,273 litres of space available with the seats folded down. The recessed sub floor allows valuables to be stowed out of the view of prying eyes and can also be used to store wet or dirty gear without muddying everything else up. Despite its sporting looks, the rear hatch is actually fairly steeply raked, allowing for additional carrying capacity. This is where rivals such as the Alfa 159 Sportwagon and BMW's 3-Series Touring fall down, favouring style over practicality. Saab aims to offer both.
What You Pay
Please contact us for an exact up-to-date valuation.
What to Look For
Few other manufacturers share Saab's reputation for longevity. Although the 9-3 doesn't feel quite so ridiculously over engineered as some Saabs of yore, it still feels like a car that'll shrug off 150,000 miles with disdainful ease, so there's no need to scratch off some of the higher mileage ex-fleet cars from your list. Just be sure that they've been given regular doses of main dealer TLC. One area that is worth checking, especially on the more powerful models, is front tyre wear. As with any powerful front wheel drive car, expecting the front tyres to cope with the demands of steering such a weighty beast and transmitting all that horsepower to the ground is a serious task. A heavy right foot can see front tyres waving the white flag within 5,000 miles, dependent upon make.
Replacement Parts
(approx based on a 2005 9-3 2.0t) It's apparent where Saab have taken a delve into the capacious GM parts bin. Certain items are very cheap, especially for a car that competes in a premium sector. A clutch assembly is in the region of £275, and brake pads are £50 a set for the fronts and £35 a pair at the back. A radiator is a fairly reasonable £220, and a headlamp unit is comparable to most major rivals at £170. A starter motor won't see change from £180, whilst an alternator will only see small change from £260. An exhaust system is around £310, again, not unreasonable for a classy executive car.
On the Road
The first Saab model to offer zero lift over both axles, the 9-3 SportWagon isn't just a pretty shape. Although some may question the fitment of the integrated rooftop spoiler, it does serve a function, preventing unwelcome vortices at the back of the car, helping high speed stability and contributing to the car's creditable 0.33Cd drag figure. Whereas many hatchbacked cars are a good deal less rigid than their booted equivalents, the 9-3 Sportwagon generates the same 21,000Nm/degree torsional rigidity figure as its saloon siblings. What this means in practice is that the suspension and ReAxs rear wheel steering system can work to the best of their abilities without having to take into account deformation of the chassis during hard cornering.
Some things, however, don't change. The 9-3 still campaigns on the basis of bhp per pound, its predominantly turbocharged engine line-up effectively blitzing anything from the established rivals at any given price point. Five petrol engines and three diesels are offered in the Sportwagon lineup, kicking off with a 122bhp 1.8-litre, then progressing to a 150bhp 1.8t unit, moving on to an all-aluminium 175bhp 2.0t engine, with an upper case 2.0T denoting the 210bhp version. The big buzz is the 280bhp turbocharged 2.8-litre V6 petrol engine which really flies. The 1.9-litre TiD common rail diesel engines offered in 120 or 150bhp form are both Euro 4-compliant and both are mated to 6-speed manual gearboxes. The range-topping diesel is also a 1.9-litre unit but the TTiD uses a two stage turbocharger for a more progressive power delivery of its 180bhp. The only other option is the intriguing 2.0t Biopower engine which has 200bhp and can run on renewable E85 Bioethanol as well as unleaded.
Overall
Saab's 9-3 Sportwagon proves that buying a used estate car doesn't need to be boring. A range of spirited engines, sleek styling and a cerebral, left-field image marks this load lugger down as something worth buying. Our pick would be either a 150bhp 1.9 TiD or one of the 2.0t engined variants.