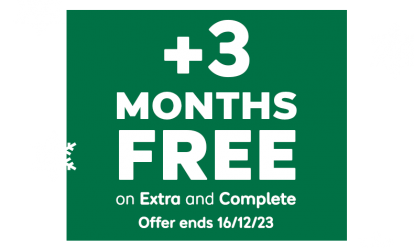 With 12 months of cover, new customers get an extra 3 months for free*.
*Added after 12 months, excludes Basic cover. New customers only. Ends 16/12/23, 7am.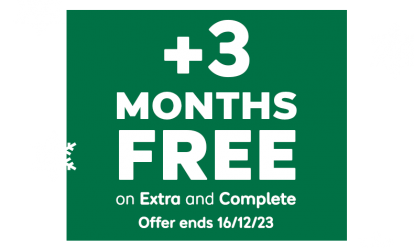 Rolls-Royce enters the EV era with this Spectre coupe. Jonathan Crouch takes a look
Ten Second Review
The Spectre takes Rolls-Royce into a new fully electric era. This huge four-door coupe has been tested over one and a half million miles to deliver a fittingly opulent interpretation of full battery motion for the world's moneyed elite. Excess combines with efficiency to provide a rather unique end result.
Background
There isn't anything more logical than an electric Rolls-Royce. Founder Henry Royce trained as an electrical engineer and when at Cambridge, owned an electric car, a US-built Colombia Electric Carriage, a genre of automobile that back in 1900 he predicted would be 'very useful when fixed charging stations can be arranged'. We're still battling with that issue, but the time is long past for Rolls-Royce to be offering an EV. The company's dabbled with the idea for decades, back in 2011 producing a one-off electric Phantom called the 120EX to test reaction from customers. Who turned it down on account of its Tesla-derived powerplant's feeble range, slow charging and restricted battery life.
So Rolls-Royce has spent the last decade working on something better, aided by the might of its BMW parent - and this is it, the Spectre, unveiled at the end of 2022. A four-seat two-door coupe, it introduces an extended aluminium spaceframe platform that will underpin all the forthcoming new EVs from the company as it moves towards positioning as an electric-only brand by 2030. That's quite a change but the Spectre, we're promised, is full of recognisable brand DNA. Let's see just how much.
Driving Experience
Rolls-Royce must have been tempted to give the Spectre some kind of electrified combustion engine option, but recent advances in EV technology from parent company BMW ultimately made that unnecessary. The car has finally ended up with a huge battery around 106kWh in size and more than necessary to preserve a halfway-acceptable range (estimated at 320 miles), given that kerb weight is just shy of 3-tonnes. There's an electric motor on each axle of course, hence the nominal AWD system, and a combined output of 577bhp and 900Nm of torque: think 62mph in 4.5s on the way to 155mph.
As you'd expect, progress is almost silent - but doesn't have to be. A selectable artificial sound is available and even if you don't activate it, sound levels are tuned for what the brand calls 'the right kind of silence'. Surprisingly, there are no driving modes: only a 'B' heightened brake regeneration setting to maximise off-throttle energy harvesting. That enables 'one pedal' driving in most circumstances.
Rolls-Royce is particularly proud of the Spectre's digitally integrated evolution of the brand's Planar suspension set-up. This is an orchestra of systems with precisely defined responses to driver inputs and road conditions, delivering Rolls-Royce's hallmark 'magic carpet ride'. The Planar system can decouple the car's anti-roll bars, allowing each wheel to act independently, preventing the rocking motion that occurs when one side of a vehicle hits an undulation in the road. This also reduces high-frequency ride imperfections caused by shortcomings in road surface quality.
Once a corner is identified as imminent, the Planar system recouples the components and stiffens the dampers, then the four-wheel steering system is then prepared for activation to ensure effortless entry and exit. Under cornering, 18 sensors are monitored, and steering, braking, power delivery and suspension parameters are adjusted so that Spectre remains stable.
Design and Build
Throughout history, the most aspirational and legendary Rolls-Royce models have been coupes. The Phantom Coupe (which left production in 2016) is already much sought after: so too will be the more recently retired two-door Wraith. The Spectre is a size larger still, 5,453mm long, 2,080mm wide and 1,559mm tall. And it represents the third generation of Rolls-Royce models introduced since BMW bought the company in 2003. This is the sleekest Rolls-Royce ever (the drag coefficient is just 0.25Cd); it's also the stiffest (by 30%), aided by the integration of the huge battery into the structure (which makes this the heaviest model in the history of the brand, at 2,975kg). It also has the widest front grille ever, topped by a new more aerodynamic Spirit of Ecstasy mascot. The standard wheels have enormous 23-inch rims.
When it's time to take a seat inside, a huge 1.5-metre rear-hinged door (the biggest ever fitted to a Rolls-Royce) opens automatically to admit you. There's no huge centre screen; just a restrained and neatly integrated infotainment display complemented by the expected digital instrument cluster. You sit quite high, as is necessary for an ideal view forward over the vast bonnet. Personalisation options include intricate LED lighting for the doors and fascia. And you can have a ceiling reminiscent of a star-lit sky. Thanks to the long 3,210mm wheelbase, there's reasonable space for a couple of adults in the back. Front or rear, the expected cosseting environment prevails, full of soft leathers and immaculately veneered wood.
Market and Model
As we compiled this Review, an official Spectre asking price had yet to be announced but industry experts were anticipating it being around the £350,000 mark. Lots of little incorporated details may well make wealthy buyers feel better about that kind of outlay. To affirm the Spectre's expression after dark, the grille is softly illuminated, with 22 LEDs lighting up the sandblasted rear side of each of the vanes, their gentle glow reflected in the polished front surfaces for a subtle and three-dimensional night signature.
For the first time on a series production Rolls-Royce, the Spectre is available with 'Starlight Doors', which incorporate 4,796 softly illuminated 'stars'. The coach doors can also be commissioned with a backdrop of wood Canadel Panelling, which takes its name from the cove in the South of France where Sir Henry Royce and his design team spent their winters.
The ethereal night-time theme continues with the Spectre's Illuminated Fascia. Developed over the course of two years and more than 10,000 collective hours, it incorporates the Spectre nameplate surrounded by a cluster of over 5,500 stars. Located on the passenger side of the dashboard, the illuminations are completely invisible when the car is not in operation.
As with all Rolls-Royces, the Spectre's interior offers clients near-infinite bespoke possibilities. The all-new front seat design has been inspired by British tailoring, with lapel sections that can be rendered in contrasting or matching colours to the main base. Bespoke stitching, embroidery and intricate piping has, as ever, been considered in their inception.
Cost of Ownership
We gave you the battery range figure in our driving section - 323 miles, based on a claimed consumption figure of 2.9 miles per kWh, but you'll need to almost always engage the provided 'B' brake regen function and drive conservatively to get anywhere near that. The company's last EV, experimental 120EX of a decade ago, had a range of only 124 miles so things have moved on quite a way since then. The Spectre's drivetrain and its electrical architecture form what the brand calls the car's 'backbone', enabling over a 100 complex sub-systems to be integrated with each other and cope with over 140,000 send-and-receive functions.
BMW hasn't embraced an 800V electrical architecture for its EVs, so Rolls-Royce hasn't either, which means the Spectre won't be able to use the new generation of ultra-fast rapid public chargers that's currently springing up across Europe. At rapid chargers you can use, you won't be expecting the Spectre's enormous 106kWh battery to be quick to charge and it isn't. Charging happens at 195KW and a 0-80% charge using a rapid charger can be done in approximately 35 minutes.
Summary
Rolls-Royce arguably needs EVs more than any other brand. So many of its high net worth customers live opulently in the middle of the kind of major cities that will soon be banning combustion vehicles from their streets. Yet the brand confidently boasts that it could have sold the Spectre with a V12. Maybe, but not for long and the company knows it, which is why it will never again design a new model with an engine.
The claim for the Spectre is that it's 'a Rolls-Royce first and an EV second' and we think most customers will concur with that. The marque says it has 'a unique heritage in electric power' that pre-dates the founding of the company itself, but it hasn't rushed to bring a more modern interpretation of full-battery motion to market. The result though, has been worth the wait.