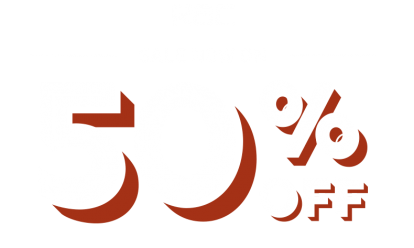 Get covered in our half price Breakdown Cover sale from just £4.75 a month.* Join the UK's best breakdown provider as voted by Auto Express drivers 2021.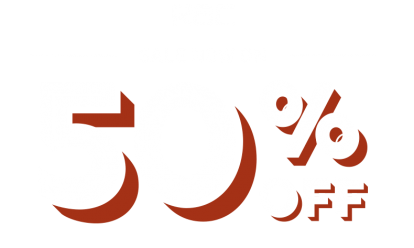 The Dawn is Rolls Royce's latest convertible, one that claims to offer enough room for four adults to travel in glamourous comfort. Indeed, the company's CEO claims this is "the sexiest Rolls-Royce ever built". Is it just a pretty face though?
Ten Second Review
With saloon, coupe and convertible versions of the Phantom available, it was only a matter of time before Rolls Royce offered a drop-top based on the Ghost. Although you might think it's just the Wraith (the Ghost Coupe) with the roof sawn off, 80% of the panels are new.
Background
Back in the early Fifties, twenty eight very special open-topped bodies were coach-built for the Rolls Royce Silver Dawn chassis, already an exclusive vehicle. Fast forward to the present and it's this feeling of exclusivity and specialness that the new Dawn promises. Although it shares the Ghost saloon's basic platform and twin turbo V12, Rolls Royce have worked hard to differentiate it from that and the Wraith coupe.
It isn't just style over substance though. Special attention has been paid to ensuring the Dawn is just as refined and spacious as it's hard-topped sisters. Rolls are claiming the Dawn is the most torsionally rigid four seat convertible available; in layman's terms it shouldn't flex and shimmy like so many soft-tops do. Not only that but it should be able to hold four full size adults comfortably; perfect for swanning off to the French Riviera for a week - or six.
Driving Experience
Underneath the Dawn's long and elegant bonnet lies the same 6.6-litre twin-turbo V12 that powers both the Ghost and Wraith. In this application, it produces a healthy 570PS and 780Nm of torque, less than the Wraith but on par with the Ghost. Even weighing in at a heavyweight 2560kg (over 100kg more than the Bentley Bentayga SUV), you can hit 62mph in 4.9 seconds before running into the speed limiter at 155mph. This is very much a Rolls to be driven by its fortunate owner. Not that they'll have to do a vast amount: there's even 'Satellite Aided Transmission' that uses GPS to read the road, selecting the perfect gear for any given scenario.
Although you could hustle the Dawn along at a fair rate of knots, it's not really what this car is designed to do. Rolls may talk about the Dawn 'providing superb driver feedback' but it's no Lotus Elise that's for sure. Instead, let the automatic gearbox shuffle effortlessly through the gears, get the top down and enjoy the sumptuous interior as bumps magically disappear from the road surface. Should you have the roof up, you're promised coupe-like refinement too.
Design and Build
Underneath the Dawn is a heavily strengthened version of the Wraith's platform which itself is based on the Ghost saloon. Construction is in steel, which helps explain the portly curb weight, while the rear wheels are 24mm further apart than the Ghost to help handling. Further assisting are hi-tech air springs and tweaked anti roll bars.
Regardless of the underpinnings, the exterior styling is unmistakeably Rolls Royce but with a tauter, more sporting edge. Sure, it's not as imposing as a Phantom Drophead Coupe but it is arguably much more elegant. Rear hinging 'coach' doors feature to make entry into the rear seats easier while the level of craftsmanship on the wood panelled tonneau cover is exceptional. The wood is continued inside creating a waterfall effect between the rear seats, while you will find only the finest hide on the seats, dashboard and countless other surfaces. As for the roof, that operates silently up to 31mph and promises soundproofing that will put it head and shoulders above the competition.
Market and Model
In some respects, Rolls Royce make things pretty easy for you. If you decide to acquire (buy is such a vulgar word) a Dawn, there's one engine and one body style to pick from. Where it gets complicated is with the vast amount of personalisation options open to oneself. Naturally you can choose the colour but being Rolls, they will literally paint it any colour you want. Seen a particularly fetching Gucci gown you like the colour of? Rolls will match it. Interior options are just as limitless while there's even more bespoke options should funds allow.
In terms of standard equipment, there just isn't enough room for me to list everything that comes included for the estimated £250,000 price tag the Dawn commands. Needless to say, there's a cutting edge infotainment system, climate control, wall to wall leather and wood plus electric adjustment for everything. Safety is covered by a suite of airbags, stability control and the usual electronic safety nets. There's also radar guided cruise control that can operate the throttle and brake in traffic and a pop out roll over hoop. That stiff structure bodes well for crash protection too.
Cost of Ownership
Many great advances have been made in the last few years which have made even the largest of automobiles consume significantly less fuel than their predecessors. Those expecting similar witchcraft from the Dawn will be disappointed however. Quite simply, there's not a great deal you can do to a 6.6-litre V12 to make it sip fuel and barely exhale any carbon especially when it's sat in two and a half tonnes of luxury convertible. No, the Dawn can't even crack 20mpg on the combined cycle, coming in with a figure of 19.9mpg while emitting 330g/km of carbon dioxide.
Don't think you can save some cash by filling up with regular unleaded either. The Dawn quaffs nothing but the finest high octane premium unleaded. There is some consolation with regards to the warranty however. Not only is it a longer than average four years but it's unlimited mileage as well. How generous of them.
Summary
The Dawn is one of those cars you can't be truly rational about. After all, if you wanted a four seat convertible, you could buy ten Vauxhall Cascadas for the price of a single Dawn. In the same way a fine Swiss timepiece isn't 'just' a watch, the Rolls is so much more than 'just' a car. The Dawn is a handcrafted object of desire that will make you feel special just looking at it parked outside of your mansion, let alone when you step aboard.
You could argue that a Mercedes S-Class Convertible could offer much of the luxury offered by the Dawn for significantly less money but again, it's a different proposition altogether. The Rolls will be built to your exacting specifications by a team of master craftsmen and it shows. Nothing else comes close to the Dawn - except maybe another Rolls Royce. For that it's worth every penny.