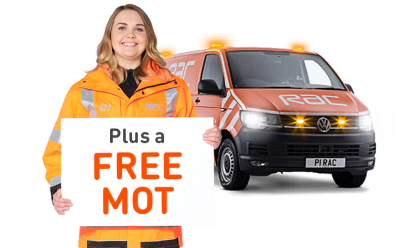 RAC Breakdown Cover comes with home rescue as standard. Plus, get a free MOT with Advanced and Ultimate.* Join the UK's best breakdown provider as voted by Auto Express drivers 2021.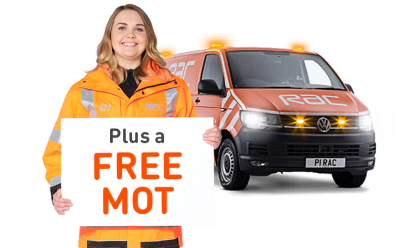 BY ANDY ENRIGHT
Introduction
Quite how Renault thought the Vel Satis was going to punch a sizeable hole in the sales of the executive elite is a story that may never emerge from the executive boardroom. Competing with the cream of the executive car crop while sporting a mainstream badge had done for a number of better-qualified successors than the Vel Satis down the years and true to form, the big Renault bombed. Despite its almost comical failure, the Vel Satis now makes a fascinating used buy. With deep discounts offered to new buyers, low mileage used cars can be yours for a song and despite the car's poor showing in the sales charts, driving it generates a genuine sense of occasion you'd never experience in, say, a lower order Audi A6.
Models
Models Covered - 5dr hatchback: (2.0, 3.5 petrol, 2.2, 3.0 diesel (Expression, Privilege, Initiale)
History
"The Vel Satis is the first real alternative to the conventional and often cramped four-door saloons predominantly from German manufactures such as Audi, Mercedes and BMW so common in this sector. The Renault Vel Satis will shake up this class with its radical and imposing looks, class-leading interior space, and luxury-class features," claimed Renault when the Vel Satis was unveiled. While we were charitably trying to downplay their expectations and aim the Vel Satis at softer targets like the Vauxhall Omega, the Peugeot 607 and the Volvo S80, Renault was mercilessly tilting at the big boys.
Spending £550 million developing the car, Renault boldly predicted 50,000 pan-European sales in Year One. This sales target was slightly undermined by the fact that only 23,000 were ever built and Renault had a tough time finding homes for these. The production target for 2003 of 30,000 cars has already slipped. Meanwhile Mercedes is still shifting over 200,000 E Class models per year with monotonous regularity. The great aspiration is rapidly grinding to a halt. There's certainly quite a bit of choice available for Vel Satis customers. Two diesel engines and two petrol engines are offered and all have something to be said for them.
What You Get
Patrick Le Quement's curious shape looks like one of those styling studies you see at motor shows that never actually make it into production. This one has, albeit not quite in the form in which we first saw it. Nevertheless, it still makes quite a statement. Whether it's one you'll be comfortable with of course is another question and, as ever, it depends on your priorities.
Don't even bother to put it on your wish list if driving satisfaction is the be all and the end all. Not that this car isn't satisfying to drive: it just prioritises luxury, that's all. Which, given that most executives spend more time on dual carriageways than pounding around Donington, probably makes a lot of sense. Nor does 'luxury' in this case simply mean a wider assortment of bells and whistles. Emptying the options list into a Laguna with a bigger body is something Renault tried with the old Safrane and it didn't work. No, this car has not only the gadgets but also the standard of fit and finish you'd expect from all the top German marques. The doors clunk, the switches have a quality click and everything about the driving experience assures you that you've made it.
Assuring executives - and their accountants - that the value of their Vel Satis is not going to fall faster than snow in the Alps will be more difficult. Renault UK point to Espace residuals that rival Mercedes - but then that's a respected MPV: this is rather different. Finishing anywhere near the top half of the sector in this respect will be a major achievement - though restricted UK supplies should help. Just 3,500 examples are earmarked for UK roads on an annual basis, though even so, that's enough to make us the car's third biggest market.
Climbing into a Vel Satis is just as unique an experience as looking at one. Renault has tried to avoid the dark, gloomy atmosphere favoured by rival German cars and has largely succeeded - though the inset wood marquetry is a matter of taste. It feels far more like your lounge than your office, everything falling to hand nicely with a superb stereo and a lovely analogue clock dominating the dash. The seats are wider than usual, with built-in belts. You sit on, rather than dropping down into, them, so older buyers will find entry and exit easier. Nicest of all however, is the brilliant double-hinged design of both front chairs, splitting the backrest into two parts across the middle. This means you can alter the angle of the backrest whilst still having your shoulders supported: in other words, the seat wraps around you, contributing hugely to long distance comfort.
What You Pay
Refer to Car & Driving for an exact up-to-date valuation section. Click here and we will email it to you.
What to Look For
Renault Vel Satis owners have yet to report any significant faults. Bear in mind that all cars will still be under warranty and should therefore be in pretty good shape. Look out for damage from parking knocks and scrapes, as this can be very expensive to repair. The alloy wheels are susceptible to kerb damage too.
Replacement Parts
(Based on an 02 Vel Satis 2.0 Expression) Body panels, glass and exterior trim for the Vel Satis are very costly. A new windscreen is in the region of £4100 and the mirrors alone are nearly £180 each. A front bumper assembly is £220. The mechanicals are interchangeable with other Renault and Nissan models so costs can be kept within hand here.
On the Road
No fewer than four engines are on offer, though the unit you'd expect (the 210bhp 3.0-litre V6 used in all the marque's other top models) is curiously not among them. Four cylinder buyers get the choice of a 165bhp 2.0-litre petrol turbo or the 150bhp 2.2-litre dCi diesel borrowed from the Laguna. Six cylinder customers meanwhile, can opt either for a 180bhp 3.0-litre dCi diesel or a 245bhp 3.5-litre petrol unit. The last-named 3.5-litre V6 is borrowed from Nissan and Renault will tell you that it was voted America's 'Best V6' three years in a row - an award based on its fitment to a range of the Japanese company's 4x4 models.
Installing such an engine into a top-drawer executive car is a very different thing of course but the transition appears to have been a very smooth one. Sixty is 8.3s away en route to nearly 150mph. You'll pay for that at the pumps though: around town, this car struggles to crack the 17mpg barrier. For that reason and others, the 3.0 dCi is probably the better buy. It's obviously much more frugal (over 30mpg in normal use) and the gutsy torque means that it feels hardly slower than the petrol V6 in normal use. Best of all, you'd almost never know it was a diesel, even at idling. On the twisty stuff, all Vel Satis variants hang on quite well, but roll more than you might be used to. No rival gets near the ride quality though: this model carries on the best traditions of French executive cars.
Overall
The Renault Vel Satis makes a surprisingly satisfying used proposition, although many will be content to give the car another year or so for the steepest part of the depreciation curve to take effect. The 2.2-litre dCi model is probably the plum pick, but whichever version you choose, you'll have a car that's not only distinctive but which will also prove a conversation piece. You'll never turn heads in a basic Mercedes E Class but the big Renault still has the ability to draw admiring (?) glances. There's a feeling of bespoke luxury that little under £50,000 can match and for many this will be enough. One suspects Renault's next effort in this sector may look a little more conventional.