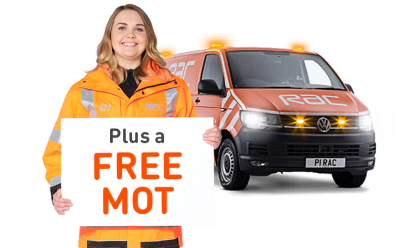 RAC Breakdown Cover comes with home rescue as standard. Plus, get a free MOT with Advanced and Ultimate.* Join the UK's best breakdown provider as voted by Auto Express drivers 2021.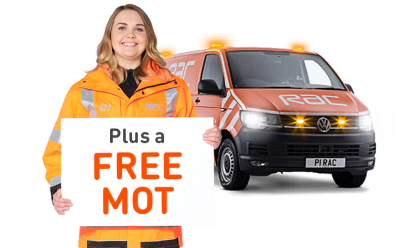 BY ANDY ENRIGHT
Introduction
The Laguna II marked Renault's move into the premier league of midrange hatches. Yes, the old Laguna sold in respectable numbers, but there was always an underlying suspicion that it was batting against weak opposition. Ford's Mondeo upped the ante in 2000 with the Series Three Mondeo but Renault had something up their sleeve. The Laguna II is one of the most elegant designs of any class and makes a sound buy now that examples are starting to reach the used market. Good for a Renault? No. Just good full stop.
Models
Models Covered:
5dr hatchback, Sport Tourer estate: 1.6 16v, 1.8 16v, 2.0 16v, 3.0 V6 24v, 1.9 & 2.2 dCi turbo diesels [Authentique, Extreme, Dynamique, Dynamique Techno, Dynamique Navigation, GT, Expression, Expression Navigation, Initiale, Privilege, Privilege Navigation]
History
The Laguna II range was launched in December 2000 with the first cars arriving in UK dealers in January 2001. Three multivalve petrol engines were available, of 1.6, 1.8 and 3.0-litre capacities as well as a 120bhp dCi diesel powerplant. Two bodystyles were offered, five-door hatch and five door Sport Tourer estate. Trim levels followed the Renault trend, starting at Authentique and running through Dynamique and Expression with Initiale specification for the 1.9dCi and 3.0-litre cars and a range-topping Initiale available in 3.0-litre guise only. The 210bhp 3.0-litre models represented remarkable value, being priced from under £20,000 when new.
March 2001 saw the option of a five-speed automatic gearbox offered with the 1.8-litre engine, knocking power back from 123bhp to 118bhp in the process. A 2.2-litre dCi engine was also unveiled which packed a hefty 150bhp punch. In early 2003, Renault introduced a 165bhp 2.0-litre turbo engine, designed to plug the yawning gap between the 140bhp 2.0 16v engine and the 3.0-litre 210bhp V6 powerplant. At the same time, a value-packed Dynamique Techno trim level was announced, offering additional features designed to appeal to private buyers but spring 2004 that trim level had been replaced by the GT. Then, a little later, the Euro IV compliant dCi 90 engine joined the range.
Renault weren't finished either, 2005 brought more revisions with revised styling and upgraded interior materials. The dCi 90 received a power boost and became the dCi 95 while a Euro IV version of the dCi 120 was introduced with 130bhp. The trim levels were also reshuffled with the GT specification becoming solely available with the high performance GT205 model which packed a 205bhp version of the 2.0-litre turbocharged petrol engine. A little later on, the 2.2-litre dCi engine was replaced by a 2.0-litre dCi with an identical 150bhp output. An even more powerful diesel was introduced in early 2006, a 175bhp 2.0-litre dCi engine which was offered in sporty GT trim. Navigation versions of the Expression and Dynamique arrived in early 2006, making colour screen satellite navigation more easily affordable. These were joined by the Privilege Navigation later in the same year. An all new Laguna was unveiled in autumn 2007.
What You Get
In a medium range market that's assuming an increasingly Germanic feel, Renault's Laguna II arrived as something of a breath of fresh air. No chiselled edges or sombre plastics: instead, plenty of design flair and innovative thinking. We've heard - and seen - this from Renault before of course. The difference is that this time, the creative approach was been matched by standards of quality far above anything the company had previously produced.
The technology that goes with this more stylised approach is more distinctive too. Take the ignition key - or rather the lack of one. Owners simply get a credit card-shaped piece of plastic that you press to unlock the doors, then slot into the centre console below the stereo. After that, it's simply a question of pressing a starter button to fire the engine. For Lagunas sold on the Continent, it's not even necessary to 'plip' the card: sensors in the car recognise when it's in the vicinity and automatically unlock the doors for you as you walk up. British insurers are rather nervous about this feature, hence its deletion for the UK.
There's also an (optional) satellite navigation system that plans your route around reported roadworks. Also on offer is automatic tyre pressure monitoring (a light on the dashboard lets you know if you're running low on air), Xenon headlamps (with 30% more power) and electrochromic anti-dazzle mirrors inside and out (that darken when the fool behind you refuses to dip his headlights). Plus, on the options list, you'll find a whole host of items not normally associated with this class of car: parking distance sensors, cruise control with an 'F1-style' speed limiter to protect your licence in built-up areas, automatic air conditioning with separate driver/passenger controls and the biggest sunroof you've ever seen.
All this is in addition of course to all the features that today's medium range family car buyers take for granted. Things like twin front, side and roof curtain airbags to provide protection for all occupants, three-point safety belts for all five occupants, ISOfix child seat fasteners, variable assistance power steering and anti-lock brakes with Brake Assist to aid in emergency stops. Plusher models get traction control and the ESP electronic stability programme that applies the brakes and reduces the throttle should you enter a corner too fast.
Step inside the cabin and it's all recognisably Renault (which is to say that the choice of plastics is still not quite what you'd find in a VW Passat). Mind you, in many ways, the cabin is a much more pleasant place to be. No miserable, dark colours. No bewilderingly complex arrays of switches and buttons. In theory at least, there's also significantly more space than was on offer in the old car, thanks to a wheelbase increased by nearly four inches. Not that it feels that way with three adults sat across the back seat: the sloping rear roofline means that headroom is at something of a premium for the vertically challenged. As is space for their luggage, capacities for which are considerably reduced in both bodystyles. The estate's new 'Sports Tourer' tag makes it clear from the outset that Grandfather clocks are out. So is the provision of an extra row of seats in the estate compartment (which not enough people wanted in the previous model). Clearly, in this respect at least, Renault has decided that style must take precedence over substance.
What You Pay
Refer to Car & Driving for an exact up-to-date valuation section. Click here and we will email it to you.
What to Look For
Very little goes wrong - but then the Laguna is a relatively recent design. Look for the usual signs of leggy fleet use - soggy seats and suspension and a generally worn feel. The V6-engined cars can be thirsty. There's a growing selection out there so take your time and have a look at a few. Question the car's history as quite a few were imported via the parallel route - this should give you good scope for negotiating big discounts.
Replacement Parts
(approx based on a Laguna II 1.6) Naturally with a range as varied as the Laguna II, parts prices can vary so it's probably best to check at a Renault service agent's with your registration number handy. For example windscreens can be tinted, heated etc so make sure you know what you're asking for. Taking the basic parts for a 1.6 Authentique as a guide, you can expect to pay £134 for a windscreen, approximately £62 for an exchange starter motor, £120 for a headlight and around £36 for front brake pads.
On the Road
The Laguna II's key achievement in the eyes of many keen drivers was to excise that strange rubbery feel that had afflicted previous Laguna generations from the major controls. As such, the Renault is now a reasonably enjoyable steer, though it never feels quite as sharp as a Mondeo or a Peugeot 406, the emphasis still being on comfort rather than cornering. The engines are a mixed, bunch. The 110bhp 1.6-litre unit is a little overwhelmed by the surprisingly large Laguna II body, the 1.8 being a better bet. The 1.9-litre dCi is well worth seeking out but the three standout powerplants are the 2.2-litre dCi diesel, the 165bhp 2.0-litre Turbo and the 3.0-litre V6.
In its original form the 2.2-litre dCi diesel was first offered in a Renault Espace, debuting in September 2000. The engine was subsequently adapted to generate its full quota of 150bhp and an impressive torque figure of 320Nm over a decently wide range from 1,750 to 3,200rpm. When mated to a six-speed manual gearbox this results in an average fuel consumption figure of 44.8mpg. The Laguna has a comfortingly capacious fuel tank, which means that total range is now in the region of 670 miles. That's London to Chamonix non-stop.
On the road, flexibility is where these engines really shine. The torque plateau is reached early in the rev range for example and unlike many rivals has some duration. In other words, you won't have to row the car along with the gear stick as you have to with some other turbo diesels. Just put your foot down and let the engine do the work. Performance is suitably lively, the hatchback version reaching 60mph in 9.6 seconds on the way to a top speed of 134mph. The Sport Tourer is only slightly tardier, its figures being 9.8 seconds and 133mph respectively.
The 3.0-litre engine is a flier, if a little thirsty, but it emits a beautiful noise and, well, do you really need any more excuses at this price?
Overall
It really is difficult to put a foot wrong when buying a used Laguna II. Avoid huge mileage examples and obvious company hackabouts and you should be fine. The 1.8-litre engines are probably the value pick of the petrol range, with either of the diesels being a safe bet. The 210bhp of the 3.0-litre V6 is always tempting, especially when a low mileage used example costs little more than the average Focus/Astra/Megane. Sport Tourer or hatch, it would be tough to turn up a dud Laguna II. Recommended.