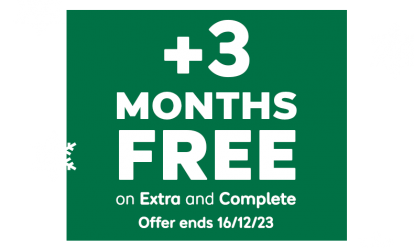 With 12 months of cover, new customers get an extra 3 months for free*.
*Added after 12 months, excludes Basic cover. New customers only. Ends 16/12/23, 7am.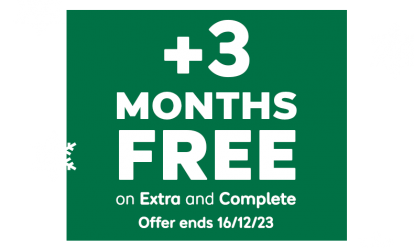 By Andy Enright
Introduction
By and large, when we talk about cars, we're overwhelmingly concerned with what's new, what's being launched and what developments are on the way. We tend to devote less attention to goodbyes, to cars which slip quietly out of production with not so much as a by your leave. Every once in a while, however, we lose one of the icons and exactly that happened in January 2012 when Renault withdrew the Espace from sale in the UK. It came as a shock to many, but the sales figures didn't lie and the Espace had, much as it hurts to admit it, become too expensive to be wholly relevant, especially to a new generation of increasingly cash-strapped families. The product itself retained its unique charm and although the pricing when the car was new was eye-watering, second time around there's a lot to be said for the last of this esteemed line.
Models
5dr full-size MPV (2.0 diesel [Dynamique TomTom])
History
Perhaps it was exactly because the Renault Espace had come to represent the default large MPV in most people's eyes that its summary deletion from Renault's price lists seemed such a shocker. There aren't too many vehicles that act as quite such a benchmark in their sector as the Espace. This model was the fourth generation car, originally launched back in 2002, but re-jigged in 2010. The Espace had been treated to a few rounds of cosmetic surgery, with refreshes coming in 2005 and 2007, so Renault had certainly wrung some value from this platform.
By 2010, the Espace still looked great. Expensive, but great. It was clear from respective sales figures that the lion's share of large MPV sales were going to budget models like the Kia Sedona, the SEAT Alhambra and the entry level versions of Chrysler's Grand Voyager. The market for a true TGV-style experience seemed to have dried up, although the sales Renault did make were overwhelmingly biased to the longer wheelbase Grand Espace than its shorter sibling. The 2010 changes attempted to improve the Espace's value proposition whilst at the same time paring the range right back to one engine in two power outputs, a transmission choice and one trim level across the two wheelbases.
What You Get
Whereas the MKIII model was built around a radical spaceframe chassis with composite parts, the MKIV Espace instead opts for a more conventional steel monocoque platform shared with the Laguna. Only the wings and tailgate are now made of plastic composites, the doors and bonnet being fabricated in aluminium with a steel roof. The interior is as spacious as ever with plenty of space for seven. Need more room? In return for increasing the size of your cheque to your Renault dealer by about £1,000 for a 'Grand Espace' model, you get substantially more luggage space. Over 165 litres more to be exact when all the seats are in place, making a total of 456 litres which could make the difference between having to use a roof box or trailer and not having to bother. Should you be able to get rid of all the seats, bar those at the front, the total carrying capacity rises to removal van standards, up by 190-litres to 3050-litres.
The Dynamique TomTom offers a decent standard of safety and comfort, getting seven seats and a modular interior layout. Standard equipment included sport-style upholstery featuring extra side support and Teflon protection, an integrated Carminat TomTom Live satnav as well as a piano black interior trim. The Espace's versatility continued as before, with ten aluminium tracks in the floor which enabled the interior and boot space to be adapted in line with the number of passengers and luggage being carried. On the outside, the headlights incorporated LED daytime running lights and the range of seven body colours included a striking Pearl Blue. The wheel choice comprised 17-inch Eptius and Novadis rims.
What You Pay
Please fill in the form here for an exact up-to-date information.
What to Look For
Check for worn suspension and tired clutches and gearbox on higher mileage cars. Also make sure that the car you're looking at has a service history and hasn't had a company background or, worse, been used as a taxi. Fourth generation cars have no major faults but check for interior wear and tear and exterior parking scrapes. Look for damage to the composite body panels, as repairs can be expensive.
.
Replacement Parts
(approx based on a 2010 Grand Espace Dynamique TomTom) Expect to pay around £275 for a front bumper assembly and £395 for a headlamp unit. An air filter is around £14 and an oil filter £18.
On the Road
The Espace has never been about a sharp drive, instead letting its practicality and styling do the talking. Should handling and performance be priorities in your large MPV buying decision, go for a Ford Galaxy or S-MAX. If, on the other hand, you feel that family duties don't jibe with cornering like Lewis Hamilton, there's little that you won't like about the latest Espace. There's not a lot of choice when it comes to engines, customers picking either a 150PS unit that's mated to a manual gearbox or a 175PS version of the same 2.0-litre turbodiesel that drives through an automatic box. Both feature FAP particulate filters.
As before, it's possible to buy the Espace in regular length, which is still hardly insubstantial, as well as a stretched Grand Espace model. Both cruise very nicely at speed, with excellent refinement, but are a little less composed if you're hustling through corners. Still, horses for courses and all that. You probably wouldn't expect a Lotus Exige to be much cop at driving the family to EuroDisney and back.
Overall
The Renault Espace deserved its reputation as the big MPV that the rest measured themselves against. It mellowed in its later years, becoming a little more mainstream, but that tends to be a natural evolution. Whilst it's sad to see it gone, the Espace was eventually priced out of contention and that means it might be a little while before true bargains appear for used buyers. This last of the line Espace is certainly one to watch.