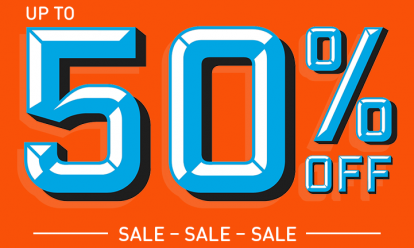 Get covered in our half price Breakdown Cover sale from just £7 a month.* We're the UK's best breakdown provider as voted by Auto Express drivers 2021.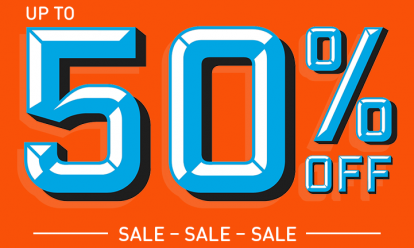 By Andy Enright
Introduction
The Porsche Panamera S Hybrid is one of those cars that can generate seemingly befuddling statistics. Calculating horsepower per gram of carbon dioxide emitted gives a fascinating insight on how efficient the engine is. A Ferrari 458 Italia makes 1.8bhp per g/km of CO2 while a Toyota Prius hybrid manages a rather inefficient 1.1bhp per g/km. The 380bhp Panamera works its engine for an impressive 2.4bhp for every gramme of carbon dioxide it emits, which during its time on sale, made it in these terms the most efficient production car on sale to British buyers. There's something distinctly glorious about the fact that the most efficient car you could buy in 2011 was a 168mph Porsche with a supercharged three-litre engine. Here's how to track down a used example of this rare but appealing machine.
Models
5dr saloon (3.0 hybrid [S])
History
It's probably fair to say that the Porsche Panamera didn't receive the usual fawning press that greets a new Porsche when it debuted in 2009. In fact, most reviews seemed to treat it with the same affection a local council would had a bloated whale carcass washed up on the beach. Journalists resented the Cayenne and the Panamera was, to most of them, more of the same, namely a rather cynical way of swelling Porsche's coffers from gullible American and Chinese buyers who didn't know any better. The car was launched at the 2009 Shanghai Show. What more evidence was required?
It doesn't take a genius to see the flaw in this reasoning. Firstly, Porsche just aren't in the business of making bad cars, a fact that would soon come to light in any number of 'revisionist' Panamera reviews. Secondly, here was a car that was doing things that many of its rivals hadn't yet come to grips with. The Panamera S Hybrid used much the same Audi-developed supercharged 3.0-litre V6 engine that was fitted to the Cayenne S Hybrid. UK deliveries began in June 2011 selling at just over £86,000, at much the same time as a diesel car was introduced at a far lower price. The diesel sold, the hybrid predictably stalled. After almost negligible sales, the car was replaced in 2013 by a facelifted Panamera with plug-in charging capability.
What You Get
With any good hybrid, customers look for all of the advantages of economy and emissions but don't want too many downsides such as weight and reduced luggage capacity. In this form, the Panamera's weight crept up to 1980kg and boot space was reduced by 108-litres to 337-litres with the seats in place. The boot floor remains as deep as ever, but the side compartments have been sacrificed. Somewhat oddly, this Porsche relied on old-tech nickel metal hydride batteries under the boot floor rather than the more modern lithium ion pack that Audi was already using in its hybrid Q5 in this period.
The styling of the Panamera hasn't met with universal approval and with this pre-facelift first generation version, some angles and body colours certainly work better than others. Despite measuring a massive 4970mm from stem to stern (a BMW X5 SUV is 4854mm long), the Panamera is strictly a four seater, with a broad transmission tunnel running the length of the cabin. The two rear seats are a very special place to reside though, with plenty of legroom, and using two individual seats gives a degree of adjustability for each seat that's way beyond a simple bench. The seats are mounted slightly inboard of the two front chairs too, which affords a good view forwards.
This model gets a leather interior, Porsche Active Suspension Management (PASM), Bi-Xenon headlights, front and rear ParkAssist, tyre pressure monitoring, 19-inch alloy wheels, automatic dimming rear view mirrors, Porsche Communication Management with touch-screen satellite navigation and audio controls and cruise control as standard. The Panamera S Hybrid also features adaptive air suspension, plus the innovative display panel - already seen in the Cayenne Hybrid - that provides the driver with all the relevant information about the vehicle's specific hybrid driving status.
What You Pay
Please contact us for an exact up-to-date valuation.
What to Look For
Check for parking damage and kerbed alloys and make sure all of the electric functions work. Check for a fully stamped-up service record and do an HPI check to make sure the car you're looking at is legitimate. The hybrid drive system has proven as tough as old boots. Virtually all Panamera S Hybrid models will pass through Official Porsche Centres so you can normally buy with confidence, albeit without expecting a screaming bargain.
Replacement Parts
(approx based on a 2011 Panamera S Hybrid) Front brake pads can be found for around £60 with rears retailing at £40. A replacement headlight pod costs around £500 while a front bumper is a reasonable £300.
On the Road
The Panamera Hybrid S gets much the same powerplant combo that's plumbed into the Cayenne Hybrid. It's a supercharged 333bhp 3.0-litre V6 that's supplemented by a 47bhp auxiliary electric motor. The range in purely electric mode is approximately 1.25 miles at speeds of up to 53mph. At the time of this car's launch, the Porsche hybrid drive set-up was also the only system in the world with a so-called 'sailing' function. During periods when no power is required from the combustion engine, sailing mode' switches off the engine and disengages the drivetrain at speeds of up to 103mph. A clutch on either side of the engine lets the car operate either in electric mode, or be purely petrol powered - or a combination of both.
Drive the car in a less frugal manner and zero to 60mph is possible in just 5.7 seconds and it doesn't let up until 168mph. The Panamera S Hybrid also features adaptive air suspension as standard and power is deployed by the familiar eight-speed Tiptronic S gearbox as already fitted to the Cayenne. Ride quality with this suspension system is excellent, mopping up speed humps with uncanny poise and managing to massage imperfect road surfaces and motorway expansion joints into oblivion. Rear visibility is tricky due to the high back and sloping rear window. You'll value the reverse parking sensors.
Overall
The Panamera S Hybrid was that rare thing - a Porsche that remained resolutely glued to showroom floors. Part of its problem was that in this country, we love diesel power for cars in this class. The other was that the pricing was just too high. So where does that stand used buyers? In all likelihood, instead of looking at an exorbitant new car, they're merely checking over an expensive lightly-used one. Paying upwards of £50,000 for a car that crows about its low running costs might seem initially absurd, but once sampled, the Panamera S Hybrid's charms will grow on you. At the time it was launched, it was a one-off and it was probably a little before its time. Look at what else is available for £50,000 and you'll realise that this particular Porsche offers a decent value proposition, especially when you see what prices of new Panameras have done in the past couple of years.