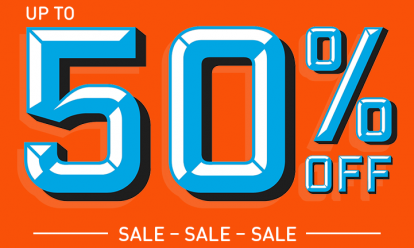 Get covered in our half price Breakdown Cover sale from just £7 a month.* We're the UK's best breakdown provider as voted by Auto Express drivers 2021.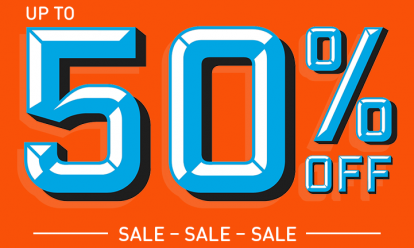 BY ANDY ENRIGHT
Introduction
It may not have been the most pure 911, it's won't be the most collectable and it wasn't even the quickest of its generation but the 996 generation Porsche 911 Turbo is widely renowned as the best all round sports car of its time. Things have moved on a little since then but not by much and a well looked after 996 Turbo still has the chops to mix it with the very best of today's supercars. Now that prices have become sensible, getting your hands on a car with talents eclipsed by only a vanishingly tiny percentage of other exotica is increasingly tempting.
Models
Models Covered:
(2 dr coupe, 2dr convertible 3.6 petrol [Turbo, Turbo S])
History
It's an oft-overlooked fact that the 996 Turbo arrived after the GT3 model and as such it acted as flagship for the 911 range but was never expected to be the most focused sports model. In many respects, the 911 Turbo developed into the car the 928S would probably have become; a savagely powerful, hugely capable but ultimately rather refined sports/GT weapon.
Launched in 2000 in 420bhp coupe form, the Turbo was an instant hit and made many more expensive rivals suddenly look rather silly. Both manual and Tiptronic S gearboxes were offered and there was an optional X50 pack that saw power climb to 450bhp. The next big development was the August 2003 launch of the Turbo Cabriolet. The following year saw the introduction of the 450bhp Turbo S, a model that as well as offering more power also came with a massive equipment list including the expensive carbon ceramic brakes. The 996 Turbo was replaced in 2005 by the 997 range, although the 997 Turbo model only arrived in August 2006.
What You Get
From the outside, you won't miss a 911 Turbo. Three huge air intakes in the front bumper and unique headlamps show that this car means business while the supporting cast of modifications includes huge 18-inch alloy wheels, flared sills, bulging rear guards with air scoops for the intercoolers plus a reshaped engine cover with tail spoiler that pops up at 75mph (handy in front of a police car, that).
Lots of items that are extra on lesser 911s are included in the price tag. Leather seats and Alcantara roof trim provide an attractive wrapping for a package that includes electric seats with memory, four airbags, climate control and a trip computer - but surely a CD autochanger and satellite navigation could have been included?
Criticisms are otherwise limited to the effects of the packaging necessary to accommodate the 4-wheel drive hardware. The front boot holds very little apart from the odd soft bag and the fuel tank is a range-restricting 16 gallons. On the plus side, Porsche widened the choice available to Turbo customers with this 996 model, for the first time offering the option of a five-speed Tiptronic automatic gearbox that enables you to change gear F1-style via fingertip controls of the steering wheel. In fact, some say this is more fun to use than the standard six-speed manual and ideal in traffic.
The roof opening system of the Turbo Cabriolet is a neat one, occupying 20 seconds up or down - or with wind resistance, about 6 seconds longer. 'Wind resistance'? You need to know that the roof will open or close at speeds of up to 31mph, a really nice touch.
Later 'Turbo S' models really had the options list poured into them with larger turbochargers, modified intercoolers and a strengthened six-speed manual transmission. The engine computer was tweaked and the brakes uprated with the fitment of Porsche Ceramic Composite Brakes (PCCB). The cabin features a BOSE audio system and Porsche Communication Manager (PCM) incorporating all of the audio, telephone and sat nav functionality. Full leather trim, aluminium-coloured dials, cruise control and xenon headlamps were also standard fit items. The Turbo S also sports 18-inch alloy wheels painted in GT Silver metallic and there were a number of metallic body finishes to choose from with the option of a unique Dark Olive metallic tone.
What You Pay
Please contact us for an exact up-to-date valuation.
What to Look For
The 911 Turbo's 3.6-litre engine has proven to be a fairly rugged unit and always remember that the Turbo is a massively complex piece of engineering that requires regular and expert servicing to keep in tip top trim. 996 Turbo prices vary wildly as a result, with tatty examples that are out of warranty fetching hugely lower prices than clean, warrantied cars. Check for whining differentials, battered alloys and uneven rear tyre wear for signs of a tired car and be prepared to walk away if you don't like what you see. There's no shortage of 996 Turbos around and the launch of the 997 Turbo has prompted a flood of additional used stock. Be fussy, negotiate hard and insist on a warranty that has been extended if necessary. Don't take short cuts when buying a Turbo - invest in an HPI check and e prepared to have the car inspected by an expert.
Replacement Parts
(Estimated prices, based on a 2002 Turbo) Consumables for a 996 Turbo are reasonable. You'll pay £15 for an air filter, £4 for each spark plug, £10 for an oil filter, £16 for a alternator chain, and £15 for a fuel filter. Offset these costs by running any 911 exclusively on synthetic oil.
On the Road
The Turbo feels less like a car and more like a force of nature when the two blowers come on stream. Far from feeling like an overblown pendulum, as traditional 911 bar talk dictates, the Turbo disguises the weight in its tail remarkably well. Only when loading the suspension into dips and then peeling off at the next apex does the rear of the car feel at all hefty, and then the sensation is subtle. As speeds build into the realm where only Porsche Stability Management stands between you and the district coroner, the reason why enthusiastic drivers rave about the 911 becomes apparent. The steering is more alive than a tramp's vest.
As the fuel tank empties, the wheel becomes more insistent, kicking and jiggling constantly, reminding the driver where the boundaries of grip are. The brakes are equally crushing. The first emergency stop feels like driving into a pool of pitch. Your eyes will hurt, especially if the Turbo you're driving has been fitted with the optional ceramic brake discs. A top speed of 189mph and a rest to 60 time of 4.2 seconds can be reduced to nought in seconds with this braking technology. It's certainly not cheap, but could make a vital difference.
Overall
Tracking down a 'straight' Porsche 996 Turbo might well take a while but it's worth doing right now. This is what industry experts dub the 'golden period' when the replacement car has come out, residuals are dulled but prices haven't quite sunk to the level where buyers unable to afford servicing have got their hands on the car. Shop around, don't go for the cheapest car possible and get to know the car before signing on the dotted line. You'll be rewarded with a car that's still one of the finest motoring experiences at any price.