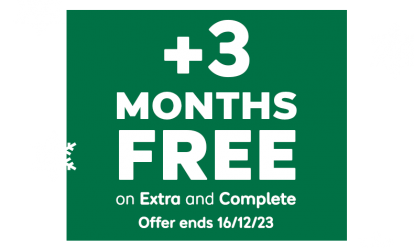 With 12 months of cover, new customers get an extra 3 months for free*.
*Added after 12 months, excludes Basic cover. New customers only. Ends 16/12/23, 7am.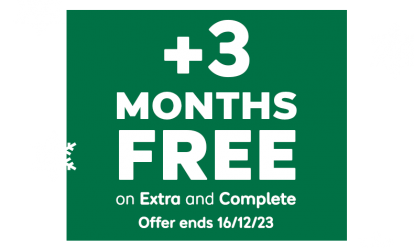 Porsche's 911 Carrera T could be your perfect entry-level 911. Jonathan Crouch drives it.
Ten Second Review
You might wonder whether the sprawling Porsche 911 range really needs yet another derivative, but this 911 Carrera T turns out to offer everything you need from this model line and nothing you don't. Its lightweight approach is more focused, it sounds better and there's a manual gearbox option. You don't even necessarily need a lottery win to own one. What's not to like?
Background
Porsche hopes it's developed a 911 for almost every kind of customer, but it seems like there's always room for one more. And nice to see that in the case of the 911 Carrera T we look at here, it's been inserted into the slightly more affordable end of the range. It is, we're promised, a 911 for the purists.
'T' stands for 'Touring', which doesn't properly clue you into the more focused variant this is, with lightweight engineering, a manual gearbox option and some key dynamic features you can't have on the entry-level 911 Carrera model this car is based on. It draws on a bit of 911 history too, though the original 911T sold from 1968-1973 wasn't reprised until 2017 when Porsche introduced a Carrera T version of this current model's 991-series predecessor. This 992-series model eventually arrived in early 2023. And we're going to test it.
Driving Experience
It's always nice to have a surfeit of power in a 911, but it really isn't the defining part of this Porsche's driving experience. Which is why experts and model line enthusiasts alike have long maintained that the purest expression of 911 motoring is the most affordable one. Or, to be more accurate, the most affordable one with a few option boxes ticked. Most potential customers are going to want the variant in question, the straightforward 385PS rear-driven Carrera coupe, with extra features like lowered PASM adaptive sports suspension, the rorty Porsche Sports Exhaust, Porsche Torque Vectoring for extra cornering traction and the brand's Sport Chrono package with its drive mode controller. So what if you could choose a 911 base variant ready-kitted-out like that, a car also benefiting from performance-enhancing weight savings and the manual gearbox option that these days, an ordinary 911 Carrera can't have? That in essence, is what the 911 Carrera T is.
The weight saving over the usual Carrera is small but significant - 35kgs - which comes courtesy of thinner glass, a lighter battery and the deletion of the rear seats. That figure assumes you choose the manual gearbox version we're trying here, as most 911 Carrera T customers will, a 7-speeder with a nicely weighted short-throw shifter. You can still option in the usual double-clutch PDK paddleshift auto if you want to, but doing so removes a layer of driver interaction that a typical 911 Carrera T owner would miss. With seven ratios, you might expect the gear spacing to be short; actually the reverse is true. Second gear runs to over 75mph and third will take you comfortably into three figures. If you're interested, 62mph from rest occupies just 4.5s with the manual: it's a second faster if you decide you simply must have the auto.
Another extra area of driver interaction over an ordinary Carrera is noise: the thinner glass, reduced soundproofing, less cluttered cabin and sports exhaust simply mean you hear more of it. Which would normally be bad, but for an enthusiast, with a sonorous turbo flat six slung out back, can only be good. It doesn't get too tiresome on the commute (and nor does the stick shift), but even if it did, you'd forgive much for the way the car attacks each corner like a shark turning towards a meal. That light 1,385kg kerb weight helps here, as does the industry-leading level of immersive steering feel and the torque vectoring system. If you really need more, all-wheel steering is an option, but we'd advise you to keep it simple.
As usual in a 911, there are 'Normal', 'Sport', 'Sport+' and 'Individual' drive modes accessible via a button on the steering wheel, plus a 'Wet' setting that primes the car for slippery surfaces. You'll probably be in 'Sport' most the time, which will see the sports suspension stay in its normal setting. You can stiffen it up either by using a dashboard button or by switching to the more focused 'Sport+' mode. But you don't have to in order to really enjoy what this 911 has to offer. It's an inherently complete sports car. And arguably, in the 911 Carrera T, that experience is as complete as it gets.
Design and Build
You'd really need to know your 911s to recognise this one for what it is. Or at least you would do if it weren't for the badge work and the rather obvious door decals, both of which you might choose to do without. For those 911 enthusiasts prepared to sweat the details, we'll point out the Agate Grey-finished door mirrors and the smoked titanium grey Carrera S wheels (as usual with this model line 20-inches in size at the front and 21-inches at the back). At the rear of the car, if you don't have badgework to guide you, it's possible to recognise a 'T' by its gloss black exhaust pipes and Agate Grey rear deck accents.
Step inside and the main thing you'll probably notice is that there are no rear seats, which goes with the whole lightweight vibe. Otherwise, there's not much to set this cabin apart from the standard Carrera's. The four-way adjustable electric 'Sport Seat Plus' package is standard and the fabric chairs grip you into place, though feel a little hard on longer trips. There's a band of grey tint for the windscreen and decorative fascia inlays combine high gloss and matte trim. You can jazz things up with an optional interior pack that includes 'Lizard Green' seat belts. Or maybe not.
As you'd expect in a 911, through the grippy three-spoke wheel you view a defiantly analogue central rev counter, without which a Porsche simply wouldn't be a Porsche. The two 7-inch read-outs that sit either side of it are actually configurable freeform displays. The left hand one has two virtual dials, one a speedometer (to supplement the digital speedo in the rev counter) and, on the far left, a read-out for time and outside temperature. As usual with a 911, just about everything else you need to know is covered off by a 10.9-inch flush-mounted 'Porsche Communication Management' touchscreen display in the centre of the dash. We mentioned earlier that the rear seats are removed - well you can option them back in at no extra cost if you want space for children or something on which to sling shopping bags and designer jackets. Under the bonnet, there's 132-litres of storage space.
Market and Model
Given that this current 992-series 911 generation launched as an £83,000 car back in 2019, it's a bit of a shock to find that today, very few 911s leave the showroom costing less than six figures. The base 911 Carrera coupe cost £97,000 at the time of our test in autumn 2023 and at the time of this review, a 911 Carrera T had a price tag of £107,500 attached to it. It only comes with the coupe body shape but there's a choice of manual or PDK automatic transmission and you can decide to have your car with or without rear seats.
As we told you in our 'Driving' section, that £10,000 premium over the base model is accounted for by some key dynamic extras - like a sports exhaust, torque vectoring and PASM lowered suspension. In addition, the 'Sport Chrono Package' you'd have to pay extra for on a base Carrera comes as standard on this one, including the usual dash top-mounted stopwatch, a mode switch, the 'Porsche Track Precision' app and a tyre temperature display. Of course, you may well wish to add some further features. Adding the two key options, rear-axle steering and LED Matrix headlights, would add well over £4,000 to your bill. Our test car also had power-folding mirrors, a SurroundView Park assist system and the Bose surround sound audio upgrade. Obviously, beyond that, you can spend big on aesthetic upgrades if you really want to.
Cost of Ownership
As you'd expect, the efficiency figures of a 911 Carrera T aren't all that much different from those of an ordinary 911 Carrera. The Carrera T manual model we tried is WLTP-rated at up to 27.4mpg on the combined cycle and up to 233g/km of CO2. The most efficient GTS package is the rear-driven Coupe, which manages bests of 27.2mpg and 236g/km of CO2. Those figures are identical to those of the ordinary Carrera.
What else? Well like all 911s, the Carrera T is covered by the brand's usual three-year unlimited mileage warranty package. And this 911 also has 12 years of corrosion cover and a three year paint guarantee. Residual value percentages are uber-high - think in the late fifties after three years of ownership - or better. Bear in mind that depreciation will take a hit if you load your car up with too many unnecessary pricey extras.
There's a wider dealer network than many rivals can offer and you'll only need to visit your local Porsche centre every two years or every 20,000 miles, whichever comes first. There's no option to buy into a pre-paid servicing package at point of purchase, but the brand does provide a fixed price servicing approach that makes sure you'll know in advance exactly what work will be carried out and what it will cost.
Summary
Be honest. You really don't need any more 911 than this. At first glance, this 911 Carrera T model's weight savings and equipment upgrades might sound fairly insignificant, but the result is a car that feels light on its feet and that bit more engaging than either of the standard Carrera versions. Yes, there's a price increase over the base Carrera, but you'd probably have had to pay much of that anyway for some of the near-essential dynamic extras this 'T' model includes as standard.
If you want manual transmission in a 911 that's in any way affordable, you'll have to have this Carrera T, a car that feels deliciously old school with the Zuffenhausen brand's 7-speed stick shift. Are there issues? Well, you might need to adjust to the manual's spaced-out gear ratios. And the fact that this so-called 'affordable' 911 has a six-figure price tag. But these things apart, this model is difficult to fault. And a near-perfect expression of a near-perfect sports car.