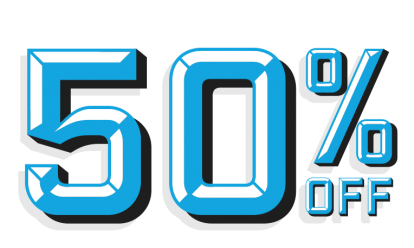 Get covered in our half price Breakdown Cover sale from just £5.75 a month.* Join the UK's best breakdown provider as voted by Auto Express drivers 2021.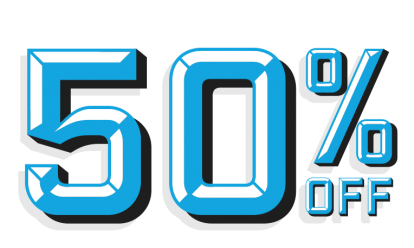 By Andy Enright
Introduction
There's a saying that with engines, there's no substitute for cubes and when size counts for everything, the same goes for vans. Sometimes bigger is just better, which is where Peugeot's Boxer has capitalised. This big 'un is also available with both Citroen and Fiat badges but either way, it's had to take on tough and very impressive rivals: the Ford Transit, the VW Crafter/Mercedes Sprinter package and the more recent Renault Master/Vauxhall Movano design. It's not yet a household name in the way that some of these panel vans are, but does that make picking up a used example even more of a smart move?
Models
5dr medium/large van (2.2, 3.0 diesel)
History
The Peugeot Boxer has more of a track record than many realise. Its predecessor certainly made the numbers in Europe, with over half a million examples rolling out of the Val di Sangro factory in Italy between 1994 and 2006. This one then, launched here in 2007, has some big tyre tracks to fill. To succeed, its 'Boxer' name needed to be appropriate. In tough day-to-day business use, you need to be strong enough to take the knocks with the stamina to go the distance and a tonne of heart. Mind you, muscle and size will only get you so far in the big van segment. To become a real contender in the heavyweight division, a huge LCV needs craft, a touch of style and the ability to always make the weight.
This one was launched alongside its Fiat Ducato and Citroen relay siblings in 2006 and although some minor trim changes were made during its eight-year life, the Boxer's biggest development came in August 2010 when the three year warranty on new models was extended from 60,000 to 100,000 miles. A heavily facelifted model replaced this one in 2014.
What You Get
The cabin says a lot about the way that interior panel van design has progressed in recent years. Build quality isn't quite as solid as some pricier rivals but it all feels built to last, with plenty of thought given to day-to-day usability. There's the dash-mounted gearlever for example, that offers more space for a centre third passenger and enables the driver to more easily slide across the front and exit on the passenger side. Then you've the multitude of storage options. These include a glovebox, a lockable lidded bin in the middle of the fascia spacious enough to swallow a laptop, two shelves on the passenger side of the dashboard (one above the other), plus further shelving both beneath and to the right of the steering wheel.
You can even stash stuff on a shelf above your head and in a tray beneath the passenger seat, plus of course there are deep two-tiered bins in both doors big enough to hold a 1-litre flask or a big bottle of water. Just as useful is the way the middle seat folds down to reveal a little desk with a clip and two cup holders. Not everything fits nicely into shelves or trays of course, so there's a neat dash-top clipboard that flips up to hold delivery notes or maps - though rather annoyingly, it won't pop up into your eyeline if you've a passenger airbag fitted.
As you'd expect, there's a wide range of body sizes available - four lengths, three wheelbases and three roof heights if you're counting - and these allow a range of load volumes that extend from 8 m3 up to a truly sizable 17 m3. The Boxer can manage some seriously hefty cargos as well, with gross vehicle weights extending from 3.0 to 3.3 and up to 3.5-tonnes. Gross payload varies between 1100 and 1575kgs, which isn't quite as high as is offered by some rivals. Still, none can improve upon the wide range of bodystyles on offer which include window van models (minibuses to you and I), single or double cab options and combi minibuses as well as the usual factory-built conversions that create chassis cab, crewcab, tipper, dropside and Luton derivatives.
What You Pay
Please contact us for an exact up-to-date valuation.
What to Look For
The Boxer has generated a strong record of reliability, helped in no small part by its rugged diesel engines. Check for damage to locks, tired rear suspension, slipping clutches and brakes and make sure that the load bay tie-downs aren't bent or broken. Check that the glow plugs work well by starting the van from cold and checking the lights go out on the dash after a few seconds. The availability of used stock isn't as good as if you were looking at a used Fiat Ducato and the Boxer was nowhere near as popular as the Citroen Relay, which outsold it almost three to one and might make good used alternative if you can't find the bargain Boxer you're after.
Front brakes can be worn through in 10,000 miles on vans that are routinely heavily loaded and there have been a few complaints about handbrake cables. Otherwise, just look for one that has been serviced on the button and which appears to have led as easy a life as possible. Post 2010 vans are a good bet purely because the longer warranty may well mean they've been subjected to a bit more main dealer care than a 2009.
Replacement Parts
On The Road
On the Road
At the wheel, there's certainly a big-hearted driving experience. Climb up into the cab and you'll enjoy the way that the multi-adjustable driving position offers you great panoramic views of the road ahead. The handbrake's a little strangely situated between the seat and the door: that's no problem but it is easy to leave it slightly up. Beneath your right foot, you've a choice of two very different common rail HDi four cylinder 16-valve diesel engines. First, there's the 2.2-litre version, offering a choice of either 100 or 120bhp, with enough grunt to haul a braked trailer grossing at 2000kg - or 2500kgs with the 120bhp version. If that isn't enough, there's a 3.0-litre HDi model generating a meaty 157bhp. While the two most powerful units are mated to a 6-speed manual gearbox, the entry-level 100bhp powerplant must make do with a 5-speed transmission.
That 100bhp model also does without variable assistance for the power steering to keep it light in town and heavier on the highway. Even with this feature in place, some drivers may find the helm a little light on the open road but there's certainly no issue around town where this van can make light work of tricky urban situations with a tight 11.1m turning circle between kerbs. On longer trips, you'll notice that this isn't the quietest LCV of its kind: the standard fitment of a bulkhead behind the driver's seat would help a great deal to alleviate this.
If you're going to be carrying heavier loads, there's the option of replacing the standard simple single leaf spring rear suspension set-up with a double-leaf layout - or even a pneumatic self-levelling system. Whichever you choose, once it's got some weight in the back, the Boxer handles very neatly, remaining composed in the corners and smooth on the straights. If it does get away from you, there's ABS as standard with Brake Assist to make it more effective, while ESP stability control is optional.
Overall
There are some vehicles which just don't get the play they deserve when new but emerge as excellent used picks. Add the Peugeot Boxer to that list. It was outsold by both its siblings, the Fiat Ducato and the Citroen Relay, Fiat offering tweaks to the diesel engine's economy and Citroen aggressively slashing new pricing. As a result of this, the Peugeot Boxer might not be on too many people's used van radar and that means you may well be able to pick up a bargain. Objectively speaking, this one is right up there with the class best, so if you want a truly competitive van at slightly depressed pricing, you know what to do.