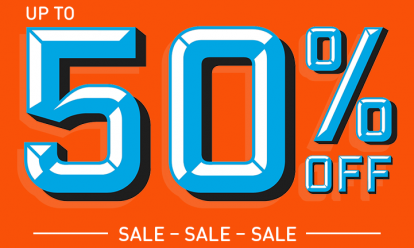 Get covered in our half price Breakdown Cover sale from just £7 a month.* We're the UK's best breakdown provider as voted by Auto Express drivers 2021.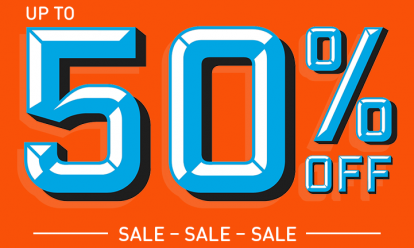 BY ANDY ENRIGHT
Introduction
Looking more like something Harrison Ford would use for transport in Blade Runner than a lifestyle 4x4, the Nissan Murano was tough to fit into any accepted category when it beamed down in the UK in 2005. Propelled by by the same engine that powered the cultish 350Z coupe, the Murano was part sports car, part 4x4 and managed to confuse the heck out of potential buyers. Even now, Muranos are an uncommon sight on our roads. While it may have been a modest seller from new, does Nissan's mothership make better sense second time round?
Models
Models Covered:
(5dr 4x4 - 3.5 petrol)
History
Believe it or not, Nissan isn't the first Japanese manufacturer to attempt to sell a powerful, exciting petrol 4x4. Mitsubishi's 276bhp Pajero Evolution may have been cut from coarser cloth but it gave us an opportunity to see why this theme had never been tried before. While that sort of vehicle is great for taking on Paris-Dakar, it's not quite so at home in a country with fuel prices like ours. The Murano is equally powerful but when it was first introduced into dealerships in March 2005, it was sold not through a minor performance division but alongside Micras and Almeras in most Nissan dealers. In June 2006, the satellite navigation system was upgraded and the Murano's engine was tweaked to comply with Euro IV regulations. The biggest change was the unveiling of the turbocharged 340bhp Murano GT-C at the 2006 Goodwood Festival of Speed. Designed to offer ballistic intercontinental cruising abilities, this is a crossover vehicle to be reckoned with.
What You Get
The Murano's combination of swoopy curves and diamond-cut edges combine well in a way that has eluded many reputed stylists. The nose is particularly interesting, offering a canted back cookie cutter grille with vertically stacked headlights. The nose is almost Micra-neat with tail lights that again evoke images of the 350Z coupe. The flanks have definite shoulders and a kicked up beltline and the details fuse into each other nicely as you walk around the car. Although the suspicion that all-round visibility was sacrificed at the altar of style is never far way, you have to admit the trade off was worth it.
The interior measures up to what many would expect given the car's sharp suit. The dashboard offers three inset dials and a tilted centre console pod. Despite its low slung stance and narrow side windows, clever use of pale colours and a big sunroof means that the Murano still feels pleasantly airy. Rear seat occupants won't be complaining either, as there's a good deal of both head and legroom. Even the rear doors are reasonably proportioned. The Murano probably won't be your weapon of choice if outright luggage capacity is your goal, the raked tailgate cutting down on usable room.
The cabin offers plenty of storage holes with a two-tiered lockable one between the front seats big enough for a laptop. The 'floating' centre console adds a sense of space to the reality and houses the standard 'Birdview' DVD satellite navigation system. Other deft styling touches include the remote flip-down rear seats and the instrument binnacle which moves with the steering column as it's adjusted just like it does on a 350Z. Unlike many other 4x4s, the Murano never came with poverty specification and an options list as long as your arm. Therefore Nissan didn't ask Murano customers to pay more for 18" wheels, xenon headlights, a leather interior, DVD satnav, a rear parking camera, darkened windows or a Bose 7 speaker audio system. You want all that? You've got it as standard.
What You Pay
Please contact us for an exact up-to-date valuation.
What to Look For
The only thing that can really wreck a Murano is if its previous owner took the whole 4x4 thing a bit literally and attempted to subject the car top some serious off roading,. Put it this way - the Murano has more 350Z than Patrol in its DNA and the all-wheel drive system is really only designed to offer a traction advantage on slippery tarmac or grass and gravel. Ground clearance is modest and those alloys will be wrecked within minutes in flinty ruts. Otherwise it offers bomber build quality, the 3.5-litre engine being particularly rugged.
Replacement Parts
(Estimated prices, based on a 2004 Murano) Front brake pads are around £70 a pair with rears retailing at around £55. A new radiator is around £250 with a starter motor also costing about the same. A windscreen costs £340.
On the Road
The Murano's underpinnings are as unconventional as its togs. The saloon car chassis combined with a detuned version of the 350Z's V6 engine all mated to a version of the 4x4 system seen on the X-Trail. It all sounds something of a bastard combination but from this amalgam of disparate elements comes a genuinely attractive whole. Given that it comprises so many parts, I'd hesitate to call it greater than the sum of said parts but you get the idea.
The engine cranks out 245bhp which is more than enough for what is a surprisingly compact vehicle. Needless to say, with this sort of power at its elbow, the Murano doesn't hang around. It'll bludgeon its way through 60mph in 9.0 seconds but the average fuel consumption figure of 23mpg never made any Nissan billboard ads. Those expecting a sledgehammer punch like the 350Z might be slightly disappointed by the Murano's acceleration but this is a bigger vehicle than the cohesive styling might suggest, weighing in at a hefty 1,865kg and the 31bhp detune can be felt at the top end of the rev band.
Drive is directed to the front wheels in normal conditions, only being sent astern should things get slippery. A switch can lock the 4x4 system in place if that should happen. The handling is reassuringly car-like and moved the game a few notches beyond what was considered the class standard. You'll pay a penalty in terms of ride comfort but most will put up with a little more bump and thump in return for the excellent body control. Drive the Murano down the sort of longitudinally rutted surface that comprises many British B-roads and there's none of that wobbly head syndrome that afflicts many 4x4 drivers. Instead, it sits foursquare on the road. The driving position is in actual fact a good few inches lower than most compact 4x4s and although it's BMW X5-sized, the Murano feels as wieldy as something like an X3.
Overall
A used Murano offers a lot of car for your money, especially when new compacts like the BMW X3 and the Land Rover Freelander 2 are now seriously pricey. Instead of paying the thick end of £30k for one of these off a forecourt and swallowing a big depreciation hit, a year or two year old Murano looks a more sensible financial decision.