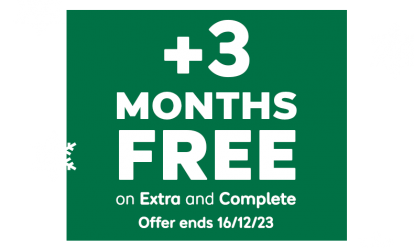 With 12 months of cover, new customers get an extra 3 months for free*.
*Added after 12 months, excludes Basic cover. New customers only. Ends 16/12/23, 7am.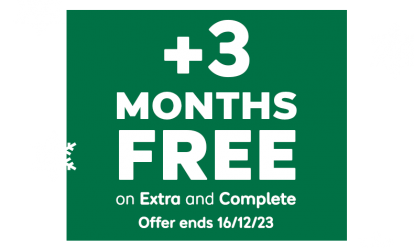 By Andy Enright
Introduction
The MINI Cooper has been warmly received by British buyers. Here's how to track down a sound used example of the second generation 'R56'-series Cooper D.
Models
3dr hatch (1.6 diesel [Cooper D, Cooper SD])
History
Although the 'new' MINI appeared in 2001 in 'R50'-series form, the car we're concerned with here is the second generation version of this car, dubbed R56 by proper MINI anoraks. Paymasters BMW figured that there was little benefit in changing the exterior design a great deal and instead concentrated on making the MINI easier to live with. With more interior space and better interior quality, the R56 MINI found instant favour when it first appeared in November 2006. The diesel version of this car arrived in April 2007 and although there were mutterings that its £14,190 price was a little high, especially as most needed to tack on another £660 for air conditioning, sales proved healthy.
Clubman estate models were added in 2008 to augment the hatch and convertible models but for now we'll concentrate on the hatch model. This was very mildly facelifted in 2010 with revised bumpers and lights plus a bonnet that was redesigned to boost pedestrian safety. This range was extended in 2011 with the launch of the Cooper SD, a higher power diesel version that answered criticisms that the standard Cooper D was a little pedestrian to warrant the badge. Also in 2011, MINI Connected was launched. It's an app-based system, which provides a range of additional services to use in car, running off your iPhone.
What You Get
The MINI has had its styling refreshed on numerous occasions but it always comes out the other end looking like a MINI. Perhaps more than any other car, this one is inextricably linked to a certain look, namely the classic design cues laid down by Alec Issigonis in the late 1950s. BMW has sensibly kept the links to the past very much intact and the latest cars are yet another variation on that theme.
Inside, the current model feels of much higher quality than BMW's first generation version. Gone are those indicators that felt like you were snapping a biro every time you used them. The centrally mounted speedometer houses entertainment and, if specified, navigation functions. The slimmed-down centre console offers decent space in the footwells while these days, the old fashioned ignition key has been replaced by a round signal sensor that slots next to the steering wheel. A start/stop button is also fitted as standard while small ergonomic and quality improvements have been made on the latest cars. Look out for the revised steering wheel and altered controls for the ventilation and audio systems.
Although the price might at first seem a little steep for a car that fronts up with 112bhp, the MINI Cooper D seems to offer a lot of car for the money. For a start, it's a apprecialbly bigger than most superminis and it feels a good deal better built than the usual hatchback suspects. Cooper SD models get the option of a Sport Pack, which features 17-inch John Cooper Works alloy wheels, Dynamic traction control and an electronic diff lock to work with the existing DSC stability control, a body styling kit and leather trimmings for the cabin.
What To Look For (used_look)
What You Pay
Please fill in the form here for an exact up-to-date information.
What to Look For
Virtually all of the teething issues that afflicted the previous generation MINI have been laid to rest with the latest car. Both the 1.6-litre and 2.0-litre BMW-sourced diesel engines have proven extremely reliable, with higher mileages not proving a problem. Make sure that the car you're looking at has been serviced on the nose and also make sure that the first owner ticked the air conditioning option box.
With such a huge amount of stock available, you can afford to be fussy and you'll also find quite a marked amount of price variation between ostensibly similar examples. Look for desirable Chilli Pack versions for the best value. Interior quality has moved on leaps and bounds and shouldn't throw up too many issues. Where the old car would often twitter like the queue for a Justin Bieber gig, the latest car seems to be built of sterner stuff. Customer reliability indices suggest that owners are happier with this generation model as well. Check for kerbed alloys and uneven tyre wear that might indicate tracking that's been knocked out of alignment.
Replacement Parts
(approx based on a 2009 MINI Cooper D hatchback excl. VAT) Expect to pay around £140 for a clutch assembly. Front brake pads are around £40, a full exhaust about £360, an alternator around £130 and a tyre around £85. A starter motor is about £120. A pre-LED headlamp is about £165.
On the Road
MINI Cooper buyers get two 1.6-litre diesel engines to choose from these days, the 112bhp or the 143bhp engine found in the Cooper SD. It's all very different from the days when all MINI diesel buyers could expect was a feeble 75bhp Toyota-sourced 1.4-litre unit. This 112bhp unit offers fully 270Nm of torque between 1,750 and 2,000rpm - more than a Cooper S hot hatch.
The turbocharger system features variable turbine geometry, while second-generation common-rail diesel technology operating at a maximum pressure of 1,600 bar is key to the diesel engine's combustion process. The MINI Cooper D will accelerate to 60mph in 9.7 seconds before reaching a top speed of 122mph - only a fraction slower than the 1.6 petrol model. The car comes as standard with a six-speed manual gearbox. With its long transmission ratio, the sixth gear allows optimum fuel economy, even at high speeds, making motorway cruising more relaxed.
The reason keen drivers will love the Cooper SD is simple. Torque. The first new MINI to get a two-litre engine, it's a serious piece of kit. The 143bhp power output seems only mildly impressive at first glance, but the twisting muscle this engine serves up takes some beating. At just 1750rpm, it generates 305 Nm, which is more than a Porsche Cayman, and it bestows the kind of overtaking ability even the petrol-engined 'S' would find hard to live with. The sprint to 60mph of 7.8 seconds doesn't begin to suggest how beefy this engine is.
Overall
The old MINI Cooper diesel was a fairly unlovely thing but this later R56 generation car has rectified that with some verve. The Cooper D is now well worth tracking down, and sales have been huge. Later Cooper SD models are yet to come into their own as a used proposition, but it's one to earmark for future shortlists. Be patient, shop around and you can easily pick up a bargain.