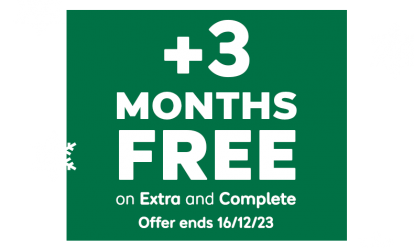 With 12 months of cover, new customers get an extra 3 months for free*.
*Added after 12 months, excludes Basic cover. New customers only. Ends 16/12/23, 7am.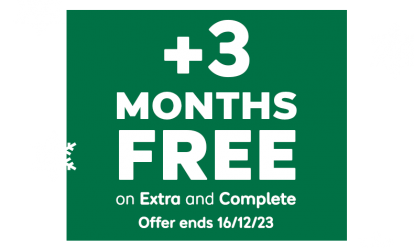 BY JONATHAN CROUCH
Introduction
'MG' is more than just a name; it's a legend. Once upon a time, these two letters were simply another way of describing the British sports car. Today, they do so again.
The MGF has returned the marque to prominence in a remarkably short period. Order books are bulging as Rover builds as many of the cars as it can manage, most being the standard 1.8i version.
Second-hand examples are still none too plentiful - though they can be found, with the best ones usually at the select group of Rover dealers who hold the MG franchise. Don't expect too much of a bargain, however. This is one British sports car that deserves to hold its value.
Models
Models Covered: 1.6 / 1.8 / 1.8 STEPTRONIC / 1.8VVC / 1.8 TROPHY 160 SE
History
Few could have anticipated that Rover's return to the sports car arena would be so successful. The first genuine all-new MG since 1980, christened the MGF, was launched to an excited audience at the Spring 1995 Geneva Motor Show prior to its UK debut the following autumn.
Early cars were all 1.8-litre models; it wasn't until the following Spring that production of the faster 1.8 VVC version really got under way. Unlike the old MGB, the F wasn't pulled together from the corporate parts bin. On the contrary, the design team was allowed to start from a completely clean sheet of paper. Despite the project's tight budget, the results speak for themselves.
The range was revised in August 1999, with a new, more aggressive look and the option of clever fingertip-gear change controls for a new Steptronic version of the entry-level 1.8i.
Inside, the driving position had been sorted out, with lower-mounted sports seats and (at last), a rake-adjustable leather-trimmed steering wheel. The required sharpening of image came courtesy of a range of subtle changes that collectively gave the car a much more dynamic feel. These included a body-coloured windscreen surround, smoked indicator lenses at the front and side, new designs for the standard alloy wheels and a silver background for the instrumentation.
Other changes included a revised electronic power steering set-up for more road feel and the no-cost option of a lighter interior for those who didn't like the standard dark 'Ash' affair. Aluminium trim on the doors gave the cockpit a sportier feel and there was an upgraded stereo system (with a single CD player on the VVC) that was easier to hear with the roof down. Finally, and most importantly, a three-year/60,000-mile warranty was finally included as standard, speaking volumes for the extra confidence Rover now had in the product.
In March 2001, the range was expanded to five models, with the addition of a 112PS 1.6-litre entry-level variant and a 160PS Trophy 160 SE flagship. The range was replaced by the MGTF in early 2002.
What You Get
The specification on the entry-level model can be a little basic unless the car was optioned up when built. Standard fare includes a driver's airbag, but power steering (which uses an electric motor working in the steering column), a passenger-side airbag and anti-lock brakes were initially extra-cost options. Anti-lock brakes were standard on the VVC-engined car, as was power steering. Equipment levels improved (along with the build quality) over time but new MGF buyers are still asked to pay extra for things that they might expect to be standard for the price.
Expect the rigid steel bodyshell with its full side-impact protection to offer a higher degree of safety than most rivals. Taking these factors into account, there's some substance in Rover's claim that this is one of the safest small two-seaters ever built.
The MGF is a soft-top of course - which is unusual for a mid-engined car, due normally to the difficulty of packing the folded hood on top of the engine bay. Not only have the designers managed this, they've also apparently created so much boot space that there's no need for provision (a la Toyota MR2) to carry luggage under the bonnet, where it could interfere with safety.
A hardtop was optional and comes with a heated rear window. Taking it off is easier as a two-person job and remember you'll need somewhere to store it during top-down season. The cabin is cohesive, spacious and purposeful. Come to think of it, these are terms in fact that sum up the MGF rather nicely.
What You Pay
Please fill in the form here for an exact up-to-date information.
What to Look For
Check the specification of base cars carefully and make sure everything you want is fitted. Look for signs of a hardtop (a heated rear window switch and a short length of plug and cable behind the driver's seat are clues) and haggle for its inclusion - a canny seller may try to sell it separately. Ensure also that the hood tonneau cover (tricky to fit) is with the car.
Although there were early quality problems with rattling trim and poorly fitted panels, generally not much goes wrong with an MGF. Check for water leaks through the windscreen edges and along the tops of the doors and look closely at the hood for damage - the plastic rear window creases if the hood isn't folded correctly. Check the carpets for signs of damp too. Telltale clues include fading or staining of the dashboard trim where water has leaked in.
Some have doubts over the durability of the suspension and brakes. The recommendation is to take a test drive, listen for knocking from the front suspension and see if the car has a tendency to pull to one side. As always, a full MG dealer service history is desirable.
Replacement Parts
(Based on a 1.8 VVC) A clutch assembly is around £130, while a full exhaust is about £610. Rear brake pads should cost £55 and front pads are about £75. An alternator will set you back close to £150, while a starter motor is about £270. A radiator is £125 and a front headlamp about £100.
On the Road
Just superb. On first acquaintance, there doesn't seem to be a great deal of difference between the 1.8i and the VVC - though the performance figures tell a different story. The key difference between the two cars of course, apart from a smattering of extra equipment, is under the bonnet. Variable valve technology releases 145bhp - plenty for even the most ardent open-topped enthusiast to play with.
Simply Red lead singer Mick Hucknall had two - one in England, another as a holiday runabout in France. For me, one would suffice; I'd be quite happy to take the Bordeaux back-roads and drive it back and forth.
A test drive should reveal brilliant handling and firecracker performance. In bland figures, that means rest to 60 in 8.5 seconds on the way to 120mph for the 1.8, and 7.0 seconds and 130mph respectively for the 1.8 VVC. Opinion divides over the rare Sportronic CVT automatic introduced at 'facelift' time; it's a bit jerky at low speeds but if you drive a lot in traffic you might like playing with the steering wheel gear change buttons while resting your clutch foot. Try one and see
Overall
A great British success story. Rover's current worry is that the car has something of a 'girlie' image. Nothing could be further from the truth. The MGF is a driver's car - pure and simple.