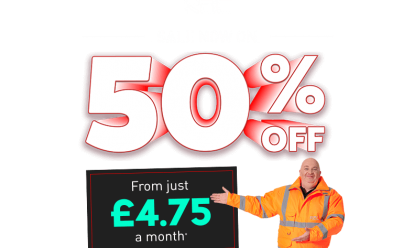 Get covered in our half price Breakdown Cover sale from just £4.75 a month.* We're the UK's best breakdown provider as voted by Auto Express drivers 2021.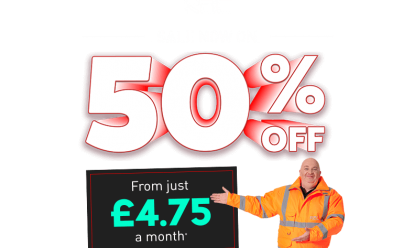 BY ANDY ENRIGHT
Introduction
The launch party of the Mercedes V-class highlighted the difference in perception between UK and European buyers of Mercedes' big MPV. UK journalists had joked about it being a glorified Mercedes Vito van, and the Mercedes UK press officers were fixing anybody who mentioned 'the V word' with hard stares. When the presentation began, up stepped Mercedes Head of European Van Sales. Surely a mistake had been made? They had not only said the V word, but he had it pinned to his chest on a badge. It turns out that only the British are at all sniffy about the V-class' humble origins. The rest of Europe have learned to deal with this aspect of its past, but like the black sheep of the family, the V-class has never squared with Mercedes image of slick product development.
Perhaps this sells the V-class short. Rather than compare it with smaller rivals, maybe Mercedes' assertion that it exists in a class of its own is correct. Whichever way this issue is examined, it's true to say that a used V-class is a great way to buy into the brand, and represents the only way to seat seven passengers behind a three pointed star short of purchasing a bus.
Models
Models Covered:
5 dr MPV [2.2 & 2.8 petrol, 2.2 diesel, Trend, Fashion & Ambiente]
History
The V-class' place in Mercedes-Benz history is guaranteed by it being their first ever front wheel drive 'car'. Based on the Vito range of vans, the V-class was launched in October 1996 with a 2.3 litre petrol engine, badged as the V230, with either a manual or automatic, with three trim levels, Trend, Fashion and Ambiente in ascending order of luxury. In June 1998 this model gained air conditioning as standard. It was initially viewed as being a stopgap model, a temporary fix until Mercedes developed something to wallop the Renault Espace into submission, but its lifespan was to prove somewhat longer.
In April 1998, the range was supplemented by the addition of the V280, powered by a 174bhp V6 engine that will look naggingly familiar to VW Golf VR6 owners. This model was only available in top-end Ambiente trim, and retailed for an eye-watering £28,115. The V220CDi model was introduced in 1999 and featured a four-cylinder common rail diesel engine with light pressure turbocharger. This model was available in all three trim levels. In 2003, the V280 model with the V6 engine was deleted from the range, leaving only the four-cylinder 2.3-litre petrol and the diesel as options for buyers.
What You Get
The V-class sells itself on the amount of space encapsulated within its slab sided superstructure. Studio flat owners will gaze longingly at the airy floor space available, and those who need to carry bulky lifestyle paraphernalia such as bikes, windsurfers and so on may well have to remember exactly where in the back of a V-class they left them. It is genuinely impressive, as befits a vehicle based on the darling of German removals men, the Vito van.
Mercedes has worked hard to graft some of the quality touches of its passenger cars into the V-class, with mixed results. All of the usual refinements are evident, as well as some which are particularly noteworthy. The middle row of seats can be turned around to allow seats to face each other, and with aircraft style tables sprouting from the armrests its possible to play cards or board games on the move, which certainly gives the children relief from Nintendonitis. Remove the seats and they can even have a pretty respectable game of squash.
Big sliding doors give easy access to the rear, and with the rear seats in place, there is 581 litres of boot space, countering the usual MPV complaint that when laden with passengers there's no room for their luggage. In entry-level Trend trim, you get standard electronic traction control, power steering and anti lock brakes, electric front windows and remote locking. In addition to this, the identically priced Fashion spec adds rear clothes hooks, a colour co-ordinated gear lever, a compendium of games and an umbrella. Incredible but true.
The Ambiente trim level provides some genuinely stylish touches. These include burr walnut fascia cappings, an under seat safe, leather upholstery, a fridge, alloy wheels, metallic paint and an outside temperature gauge. The options list includes a conversion to mobile office, with desk, power points for a laptop PC and mobile phone/fax.
What You Pay
Please contact us for an exact up-to-date valuation.
What to Look For
Children, as we well know, are no respecters of title, and even a Mercedes Benz is not immune to their destructive tendencies. Many small hands make light work of a V-class interior, so check that the seats aren't ripped and that they still fix into their mountings properly. Similarly check the that floor mounting points are not damaged or clogged, as this may affect the ability of the seat to stay attached to the vehicle in the event of an accident.
The engines are tried and trusted units, and a full service history should be provided. Check for accident damage, as for many owners, the V-class will be the largest vehicle they've ever had to drive - with resultant knocks.
Replacement Parts
(approx based on a V230) Parts for the V-class reflect its commercial ancestry, and are largely quite reasonably priced. Front brake pads are around £45, and rear units only a couple of pounds less. A new radiator will cost in the region of £260, and should you find the V-class' turning circle to be marginally wider than you perhaps expected, a new headlamp unit would cost around £90. Spend too long revelling in the V-class' ability to make a quick getaway from the lights and a new clutch assembly will cost around £180.
On the Road
Despite the trappings of luxury that the V-class wears, the overwhelming impression is of a lottery winner's beloved crew bus. The driving position is unashamedly van-like, and with the diesel engined V220CDi, the aural response is similar too. Despite boasting almost every late nineties engineering fashion statement, this unit still suffers from a significant amount of clattering death rattle upon start up. Once under way, the torque available is impressive, although acceleration is unlikely to render the family insensible. Best to drive this one with the windows up and the air conditioning switched on. The V230 is perhaps the best compromise on the road, as the V280 with its 174bhp engine feels slightly too powerful for its own good.
The ride and handling is fairly good, helped in no small part by air suspension on the rear axle with integrated self-levelling, but you are perched very high. The first corner is an experience, but the V-class' handling is benign and predictable. The brakes, whilst adequate, struggle to cope with the velocities that the V280 can find itself travelling at, and therefore act as an artificial speed limiter, helping to curb any 'white van man' tendencies.
Overall
A used V-class is the only option for anybody wishing to carry seven people and their luggage for a reasonable sum. As such, it is perhaps churlish to highlight its shortcomings, operating as it does in a market sector of one, but before purchasing, ask yourself whether all that space is really needed. If not, a used Renault Grand Espace is a far classier act in all but badge.
If you really do need the utility that the V-class offers, the V230 is probably the best model to plump for, representing an economical entry point to the Mercedes brand, whilst offering acceptable fuel economy and performance. Even with the three-pointed star staring back from the steering wheel, don't expect to feel like a captain of industry. Just remember what the V in V-class stands for.