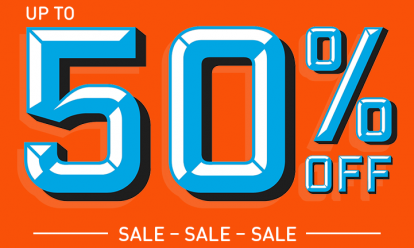 Get covered in our half price Breakdown Cover sale from just £7 a month.* We're the UK's best breakdown provider as voted by Auto Express drivers 2021.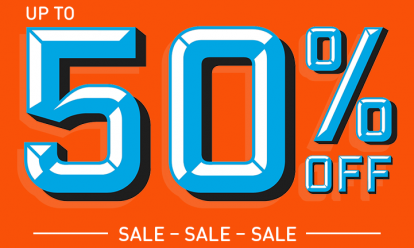 By Jonathan Crouch
Introduction
What do you want the supercar you've always dreamed of to be? Continental cruiser, Fifties throwback or track-ready sportster? With the Mercedes SLS AMG, the choice is yours. This magnificent 21st century interpretation of one of the greatest sportscars ever made is as at home outside the Monte Carlo casino as it is around Monza. And it's a magnificent achievement. Time to see how it rates as a used buy.
Models
(Coupe/Roadster 6.2-litre V8)
History
Jaguar E-Type fans will undoubtedly disagree but perhaps the most notable sports car of the 1950s was the classic Mercedes 300SL gullwing. With its dramatic doors, this was the ultimate supercar of its time whose very mention evokes memories of Grace Kelly and sepia-tinted black and white racing footage. The embodiment of half a century of Mercedes motorsport pedigree. And the inspiration for a modern interpretation - the brand's equally desirable SLS AMG model, launched in 2010.
The original 300SL gullwing design was developed to restore the German brand's motorsport credentials which had suffered since the war. This modernday SLS AMG model's task, in contrast, was to restore the Three-Pointed Star's supercar credibility after the disappointment the marque had suffered with its SLR, a supercar co-developed with McLaren and launched in 2004. That car was supposed to be the machine that proved the Stuttgart maker capable of mixing it with the might of Ferrari at the summit of the supercar spectrum. Instead, it turned out to be just a glorified Mercedes SL with a big engine and a reluctance to reward at the wheel.
With the SLS AMG, Stuttgart decided, they would go it alone, developing a supercar entirely in-house for the first time since the Fifties. And in just 37 months from a blank computer screen to production reality, their AMG division brought us this. The most dynamic, most desirable and most driver-orientated car the marque had made in decades.
A Roadster version was launched to join the gullwing-doored coupe model in 2011. At the same time, Mercedes had an electric 'E-CELL' prototype doing the rounds at key motorshows. Though this was finally developed into a fully-fledged 'Electric Drive' variant in 2013, it never went into full production. Key special editions produced over the years included the 'Matte Black edition' of 2011 and the fearsome 622bhp 'Black Series' model of 2013. The SLS range stayed on sale until early 2015, when it was replaced with the cheaper but less exotic Mercedes-AMG GT model.
What You Get
Whichever bodystyle you choose - Coupe or open-topped Roadster - you'll get a car that cossets its occupants with a sumptuous cabin and a raft of advanced technology features. The leather sports seats have backrests made from lightweight magnesium and are electrically adjustable in every conceivable direction. There's also a beautiful flat-bottomed steering wheel with multifunction controls for the audio, telephone and navigation systems. You also get automatic bi-xenon headlights with integrated LED daytime running lights, parking sensors, a COMMAND multi-media system with satellite navigation, climate control, metallic paint and rain-sensing wipers.
Safety-wise, there are eight airbags, tyre pressure monitoring, ASR acceleration skid control, Brake Assist for emergency stops, a brake drying system for optimum wet weather braking performance and an ESP stability control system has three modes that delay its electronic intervention, allowing the driver more scope to enjoy the ballistic handling.
What you don't get are rear seats - so designer handbags and Hugo Boss jackets will need to be slung in the boot. Which isn't very big - just 176-litres in the Coupe and a mere 3-litres smaller in the Roadster convertible version, thanks to the compact stowage afforded by its fabric top.
What You Pay
Please contact us for an exact up-to-date valuation.
What to Look For
Many of examples will have done very low mileage and will have been very carefully looked after. Just in case, watch for kerbed alloys, damage to the gullwing doors and service records not fully stamped up. To be honest, you're unlikely to have issues in any of these areas. Most original buyers will have cosseted their cars. Still, it's worth taking the time to make sure there are no faults or cosmetic issues, as even relatively minor problems could be costly to resolve.
Replacement Parts
(approx based on a 2013 SLS AMG coupe ) If you can afford to buy and run a supercar like this, then you probably won't be too worried about the cost of replacement parts. Bear in mind though that even a water pump could set you back over £250 and even a headlight bulb will leave you with little change from £100.
On the Road
Raise one of the gullwing doors and you find yourself, not in the boutique interior that might have been expected, but in an almost race-ready cockpit. Further evidence of this sporting pedigree comes in the low-slung driving position from which you gaze ahead along the seemingly endless bonnet needed to house the enormous 6.3-litre V8 engine in front of you.
On the move with 571bhp and 650Nm of torque, the SLS is brutally quick. Use the gearbox's in-built Launch Control function and 62mph flashes by in just 3.8 seconds. If you've your own private runway, you'll pass 124mph eight seconds later before a speed limiter unkindly draws a halt to the proceedings 3mph short of the 200mph barrier this car could comfortably crest.
A true supercar must offer more than speed and the extent to which this one does will be determined not only by the work of the AMG engineers but by you, the driver, as you set up your SLS much as a race driver would set up his racecar.
You do this courtesy of the AMG Drive unit, three buttons and a rotary dial that sit alongside the T-shaped E-SELECT gear selector for the seven-speed Speedshift DCT dual-clutch semi-auto gearbox that's also shared with Ferrari's California. The rotary dial is a crucial tool in determining the degree of throttle response from that gearbox via your choice between four different driving modes. 'C' (which stands for 'Controlled Efficiency') is the default day-to-day comfort-orientated setting you'll be using most of the time. 'Sport' and 'Sport +' employ increasing aggressive shift patterns to really give the V8 a good old work-out. Switch to 'M' for 'Manual' which, with everything in an even sharper setting, hands transmission control to you totally via the lovely column-mounted aluminium paddle-shifters that perform lovely throttle blips on 100 millisecond downchanges.
Once properly set up, the SLS becomes a drivers' car like no other Mercedes has ever made, better than any Aston Martin or Maserati and fine enough to frighten Ferrari. It's a car you feel confident in from the very start. Commit to a corner and the front end bites brilliantly, body control beautifully regulated by the way the engine has been sited well down, aiding near-perfect 47:53 front-to-rear weight distribution. Mid-bend bumps are shrugged off by the aluminium double-wishbone suspension with disdain and in fact, there's so much grip that getting the back wheels to break away is harder than you might ever expect from a 6.3-litre rear-driven V8 supercar. Best of all perhaps is the steering, beautifully direct, precise and free of vagueness.
Overall
Mercedes demanded entry into the supercar club with its SLS AMG and there's more to it than the gullwing doors that will stun bystanders already marvelling at the dramatic retro styling. Its aluminium construction, advanced transmission and highly tuned engine combine to make this one of the most comprehensively engineered Mercedes performance cars we've ever seen. And one of the best driver's machines that the Three-Pointed Star has ever made.
It isn't perfect of course. Despite the crowd-pleasing gullwing doors, other exotic supercar rivals have more exclusive looks, especially inside. That apart though, this is astonishingly effect vindication of Mercedes' AMG division's ability to create a supercar able to rival the very best in the business. If you can afford a used one, you'll get yourself a more interesting and arguably more collectable alternative to top Porsche and Aston Martin supercars. An SLS is desirable, it's dramatic and it's a future classic.