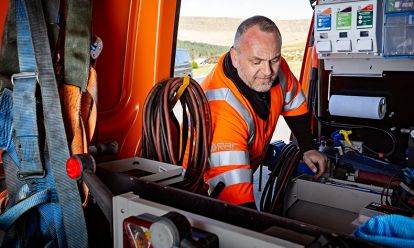 You can get covered in our half price sale from just £5.75 a month.* We're the UK's best breakdown cover provider as voted for by Auto Express drivers 2021.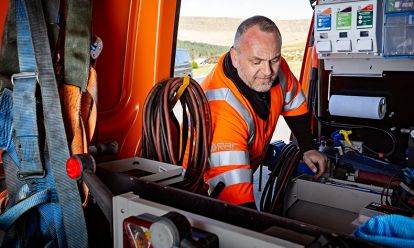 BY JONATHAN CROUCH
Introduction
A prestigious Mercedes-Benz sportscar used to require a lottery win. No longer. Models like the SLK roadster have given the Stuttgart maker a completely new - and accessible - sporting image.
On the used market, that appeal still holds good. There are quite a few about now but values remain surprisingly firm. This is a car that has aged very well.
Models
Models Covered: (SLK [200K, 230K, 320, 32 AMG])
History
The car was originally launched on the British market in November 1996. Until April 2000 it was only available in one form: with the C-class's four cylinder 2.3-litre supercharged 'Kompressor' engine under the bonnet and an automatic gearbox.
At that point, Mercedes' response to critics of their 'underpowered' sports car was a revised and expanded range with 2.0 and 2.3-litre supercharged four-cylinder engines plus a 3.2-litreV6.
These came with a new six-speed manual gearbox or an optional five-speed automatic with Tiptronic-like clutchless manual operation as well as Mercedes' ESP traction control system and Speedtronic cruise control. The engineers sharpened up the handling, enlarged the fuel tank, moved the indicator repeaters to the door mirrors and restyled the bumpers, grille and side mouldings.
Inside, there was new turned aluminium trim, new steering wheel, revised instruments and improved sports seats with electric operation on the SLK230 and 320. In early 2001 the rapid SLK32 AMG was offered for sale. The range was finally replaced by an all-new SLK model in 2004.
What You Get
You could see this as a smaller version of the SL, but really the SLK appeals to a younger, more aggressive style of customer, a fact which, to be fair, appears to be borne out by the bulging order book. Moreover, in the metal, it's a much smaller car, four inches shorter than an Escort and only six inches longer than a Fiesta.
You wouldn't guess that from looking at the photographs - but that's only because Michael Mauer's styling is so well proportioned, often delicate yet in places, downright purposeful. Some see the retro-style body bulges as reminiscent of the great Mercedes 300SL from the Fifties. Others hail the wedge-shaped profile with its steeply raked screen and stubby C-class-style taillights as a modern piece of automotive art.
But if the SLK isn't really an SL, you couldn't really call it an affordable roadster either. It isn't only the price which puts it in a different class from Alfa Spiders, Z3s, MGFs and MX-5s, it's the sheer depth of ability designed in from the outset.
Stuttgart says that 'SLK' stands for sportlich, leicht and kompakt - sporty, light and compact. Sporty you can easily agree with; the 2.3-litre supercharged Kompressor engine (lifted from the C-class) makes sixty in eight seconds on the way to 141mph. The newer two-litre hits 60mph in just under eight seconds on the way to 139mph, the revised 2.3 takes seven seconds while the top speed is 149mph and the new V6 hits 60mph in 6.7 seconds and lunges on to a 152mph top speed.
Compact too is an accurate description - though unlike cheaper roadsters, the cockpit is far from being cramped. But leicht? At around 1,360kg, this is a much more substantial piece of metal than you'd expect for a sports car of this price. And thank heavens for that. There's no flab here; Mercedes has created the stiffest bodyshell in the class, so it's no surprise to find that this in turn makes the car the safest of its kind.
The car's piece de resistance, however, has to be that 'accordion' roof, combining as it does all the advantages of a fixed-head coupe with those of an open-topped convertible. At the touch of a button on the console, five hydraulic cylinders spring into action and 25 seconds later, the two metal panels making up the roof slot sweetly into place.
If you're letting the sun in, make sure that you've left yourself enough space behind, because the twin-hinged bootlid folds backwards before it can automatically receive the hard top for stowage in the luggage compartment. You won't be surprised to learn that this dramatically reduces the available stowage space - from 12.3 to 5.1 cubic feet.
This is something to bear in mind if you're packing up the car with the roof in place, expecting to let the sun in at the first opportunity. A roller bind will separate your baggage from the roof mechanism and this must be pulled out before the top is lowered.
The specification is comprehensive, including twin front airbags, power steering, mirrors, windows and locks, contrasting two-tone leather upholstery, anti-lock brakes, alloy wheels, air conditioning, an adjustable steering column, a good quality stereo, front and rear fog lamps and automatic transmission (no manual option until the range was revised). The revised models also have traction and cruise control systems.
You'll also like the little touches; the chrome-rimmed instruments that glow a subtle shade of orange at night, the mock-carbon fibre trim on the earlier models (turned aluminium or wood replaced it), the cleverly concealed cup-holders, the clip-on wind deflector net, the tailor-made sound system and the digital miles-to-service indicator incorporated into the instrument cluster.
What You Pay
Refer to Car & Driving for an exact up-to-date valuation section. Click here and we will email it to you.
What to Look For
If you want air conditioning, note that it wasn't standard to begin with and is optional on the 200K. Very little goes wrong. Don't pay unrealistic prices, look out for cars that have been unreasonably thrashed, check for signs of accident damage and insist on a full service history. Garish interior colour schemes available under Mercedes' designo personalisation scheme may be hard to sell on later - yellow or purple leather is an acquired taste!
Replacement Parts
(approx based on a 1998 SLK230 inc Vat) A front exhaust (including catalyst) is about £575 with the centre/rear section about £215. A headlamp is about £150. An air filter is about £11 and front shock absorbers are around £80. An oil filter around £7. A windscreen is around £140.
On the Road
Put your foot down and all you can hear is that glorious engine note, which can vary in tone from Rod Stewart to Bon Jovi, depending on the angle of your right foot.
Overall
One of the cars that has changed the image of Mercedes forever. Own - and enjoy...