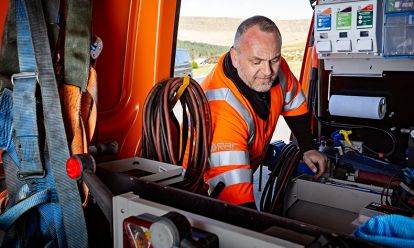 RAC Breakdown Cover comes with home rescue as standard. Plus, get £20 off your MOT with Advanced and Ultimate.*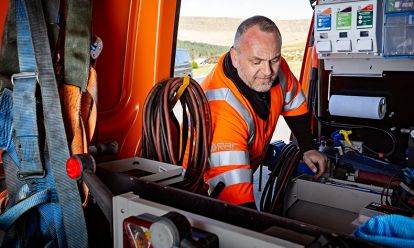 Mercedes has improved its top Maybach S-Class model - the brand's Rolls Royce alternative. Jonathan Crouch reports.
Ten Second Review
The Mercedes-Maybach S-Class is the ultimate expression of Mercedes saloon luxury. Customers get loads of space in the back, some of the greatest rear seats ever to grace a passenger car, a whisper quiet ride and a potent V12 twin-turbo powerplant. VIPs should form an orderly queue.
Background
Mercedes-Maybach is the Stuttgart company's top luxury brand. Once upon a time, 'Maybach' was a stand-alone marque, but boardroom customers didn't take to the Maybach 57 and 62 models produced just after the turn of the century, so the badge now only survives as a top-spec identifier for the S-Class saloon range. Various Mercedes-Maybach vaiants are offered in Europe but here, we only get the rear-driven S650 V12 version. It's now been significantly updated.
Don't for one moment think that Mercedes has the equivalent of a Ford Ghia badge here. The Maybach S-Class isn't just a normal long-wheelbase S-Class that's had an enthusiastic run at the options list. This one is something very special indeed.
Driving Experience
Power comes courtesy of the most appropriate engine on offer, namely the brand's 630hp petrol V12 with a thumping 1,000Nm of torque. This 6.0-litre unit will waft you to 62mph in 4.7s and must be artificially restrained at 155mph. The full air suspension you'd expect from a car in this class is of course a standard feature, adapting its demeanour to the 'Comfort', 'Sport', 'Sport+' and 'Individual' settings provided by the 'DYNAMIC SELECT' driving modes system. These also tweak steering feel.
With the auto gearbox effortlessly slurring between the ratios and 'DYNAMIC SELECT' set to 'Comfort', this Mercedes eases over dips and bumps with an impressively unflustered gait, particularly at higher speeds. Around town you might notice the occasional pothole and speed hump that would have passed without comment in a rival BMW 7 Series or Lexus LS.
Design and Build
Recent changes to this Mercedes-Maybach model aim to set it apart from humbler S-Class variants. A reinterpretation of the previous radiator grille with its fine, vertical struts accentuates the front end. The grille was apparently inspired by a pinstriped suit. The two-tone exterior paint finish is also a classic Mercedes-Maybach theme. The exterior look of this top model is rounded off by a stylised set of 20-inch multi-spoke wheels. Otherwise, it's all as before, which means that the key distinguishing feature of a Mercedes-Maybach saloon lies in its side styling treatment. In comparison with the long-wheelbase version of the S-Class, it's 20cm longer but the rear door has been shortened by 66mm and therefore appears to blend into the overall composition, with no triangular window which instead has been relocated into the C-pillar. As a result, the rear seats are situated beyond the door cutout, which creates a feeling of exceptional privacy and exclusivity. The B-pillar is also covered in chrome.
Overall the Mercedes-Maybach S-Class is 207mm longer than the S-Class with long wheelbase. 200 mm of this is the result of the extension between the B and C-pillar. All this additional space is used to boost comfort for rear passengers. The rear seats are a pair of magnificent recliners and there's twice as much rear knee room compared to a standard S Class. The maximum backrest angle is 43.5 degrees and a Chauffeur package is also standard. The front passenger seat can be folded forward and the rear seat placed in an extended recline position for breaks. It also includes a heel support, which extends from under the front passenger seat. This allows a reclined position for sleeping and resting comfort.
Market and Model
Expect a £180,000 price tag for this S650 model that's well into Bentley territory. Equipment includes a panoramic sliding sunroof, airbags in the seat belts, HD-quality Bluetooth, a ten-speaker stereo with Frontbass, and the Exclusive trim package. This comprises fine-wood trim that surrounds the entire rear seating system. The front centre armrests are finished in nappa leather and the exclusive nappa leather upholstery features embossed Maybach crests. Another special feature in the dashboard is the IWC-branded analogue clock. The numbers are individually milled and applied.
Equipping the car with special seals optimise the noise insulation, bonded triangular windows with a special seal, a generous area of insulation around the single seats, intelligent air ducting around the parcel shelf and sealed inertia reels on the seat belts all serve to shave off decibels.
Cost of Ownership
We're not sure who buys a top-end limousine and devotes too much consideration to the fuel economy, but for what it's worth, the S650 version of the Mercedes-Maybach S-Class will return a combined economy figure of 22.2mpg and an emissions figure of 289g/km. A bigger issue might well be residual value. Previous Maybach models haven't fared too well in this regard, especially when compared to Rolls-Royce or Bentley rivals.
The comprehensive three year unlimited mileage warranty is built upon by Mercedes' Mobilo scheme which delivers breakdown cover for up to thirty years, as long as you continue to have your car serviced at a Mercedes main dealer. And it's worth knowing that your maintenance outlay can be kept a little in check by going for the optional Service Care package that takes care of routine maintenance, spreading the cost of regular servicing, guaranteeing the price of parts and labour for up to four services and covering the cost of all recommended service items such as brake fluid, spark plugs, air filters, fuel filters and screen wash.
There's also an ASSYST dashboard service indicator that monitors engine use and tells you exactly when a garage visit is due. It's also worth mentioning that the optional 'Mercedes me' connect services package includes remote self-diagnostic capability, enabling your Mercedes-Maybach to monitor wear and tear items and alert your local dealer to let you know if something needs seeing to.
Summary
Where previous Maybach models tended to be a bit 'new money' for many, this latest Mercedes-Maybach S-Class dials down the bling but ramps up the desirability. We've already been utterly seduced by the latest Mercedes-Benz S-Class saloon and taking that car and adding extra luxury won't spoil the appeal one iota. There's no shortage of people who want luxury but don't want to be ostentatious about the fact, and there doesn't look to be anything that touches the Maybach in that regard.
We think Mercedes has finally hit upon the right market positioning for Maybach. It'll be interesting to see where this sub-brand goes from here.