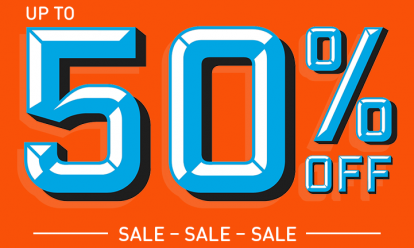 Get covered in our half price Breakdown Cover sale from just £7 a month.* We're the UK's best breakdown provider as voted by Auto Express drivers 2021.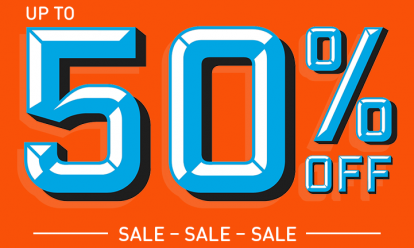 By Jonathan Crouch
Introduction
This fourth generation C-Class set out to really democratise Mercedes luxury for a wider audience at its launch in late 2013, lighter, cleverer, nicer to ride in and beautifully finished. True, pricing still reflects its premium positioning but in this guise more than ever, this more efficient, more desirable design has a look and feel worth every penny. A cut above its BMW 3 Series and Audi A4 rivals? Many will think so.
Models
4dr saloon, 5dr estate (diesel - 1.5, 2.1 diesel, 2.1 diesel hybrid / petrol - 2.0, 2.0 petrol hybrid, 3.0 V6, 4.0 V8)
History
The C-Class has traditionally campaigned in offering all that its brand knows about luxury saloons distilled into smaller form and in its first two decades of life, over 8.5 million global buyers happily bought into the concept. For all that though, this was in truth for too many years a car a little short on quality and a little long on price tag. It may have been good enough to account for 20% of total Mercedes sales but that wasn't enough to prevent it still always lagging a distant third in the compact executive sector sales charts behind its arch-rivals, BMW's 3 Series and Audi's A4. In late 2013 though, we got a very different C-Class, this fourth generation version designed to change the status quo in this segment and redefine what a car of this kind should be.
That was a big ask, but it was clear from the beginning that this '205' model series C-Class had a greater focus than its predecessors. These predecessors were often trying to be too many things to too many people. If you bought one, it was usually for a 'quality feel' rather than because it was the best contender in its segment to drive, the nicest to sit in or the cheapest to run. The MK4 C-Class model though, was a small Mercedes for BMW and Audi to take seriously. In the 2014 to 2017 period, it was to this car that aspiring middle management executives most often turned in their search for something different from - and possibly a bit nicer than - their usual 3 Series or Audi A4 choices.
There was certainly more than enough reason for them to seriously consider this car. It's slightly bigger than the previous generation design, a lot more advanced and boasts the nicest cabin you can have in this kind of model. But more important than all of that is the way an advanced hybrid aluminium structure brought the significant weight savings which made possible some of the lowest running costs in the segment. This then, is the C-Class that BMW and Audi always feared Mercedes would build. Over the first few years of this model's production life, Mercedes gradually introduced more and more customer choice. A diesel/electric C300h hybrid debuted in 2015 and shortly afterwards, we saw a petrol/electric C350e Plug-in hybrid model. The 2015 model year also saw the introduction of two petrol-engined Mercedes-AMG variants, the V6 C43 4MATIC and the V8 C63. Coupe and Cabriolet body styles followed in 2016, but our focus here is on the saloon and estate variants that were produced before the range was significantly facelifted in the Spring of 2017.
What You Get
You don't really have to know very much about cars to know what this is. And if you know the Mercedes model range beyond this C-Class, it's probably fairly obvious where the inspiration for this fourth generation design came from. By and large, customers come to this car seeking a scaled-down version of the brand's S-Class luxury limo and the long bonnet, the set-back passenger compartment and the short overhangs deliver exactly that. The result might not please those who've just spent their lottery winnings on a top S-Class model but buyers browsing in this car's less exalted market segment will surely see it as a very desirable-looking thing indeed.
Wander round the shapely silhouette and you quickly appreciate the painstaking attention to detail that's gone into things like the wafer-thin shut lines and the intricately formed jewel-like headlamps with their optional LED illumination. There's real classic elegance here too, centred in profile around a central profile character body crease - what Mercedes rather awkwardly calls a 'Dropping Line' - that descends discreetly from the front to a rear section where a pronounced shoulder above the back wheel gives the rear end of the car a power-packed look that's emphasised by softly sculptured LED rear tail lights. More important than all of this though, is of course what sits beneath the shapely bodywork - specifically a structure with an aluminium content which rose massively for the MK4 C-Class model, from 10% to nearly 50%, resulting in an overall weight-saving of more than 100kg.
One of Mercedes' slogans for this car is that it sits 'one class higher' and that's true here not only in terms of style but, arguably, also in terms of size. With this MK4 design, almost everything is a little larger than it was before. Partly that's because the brand's introduction at about the same time of their only slightly smaller CLA-Class four-door coupe model gave this 'C' licence to grow a little within the bounds of what was possible before it intruded into Executive-sized E-Class territory - something the designers only just avoided. Even as it is, this car's extra 95mm of length and extra 40mm of width over its predecessor make it as spacious inside as E-Class model from the late Nineties.
That's something most obvious from a seat in the rear. True, the sweeping roofline you duck around as you get in suggests that headroom will be at something of a premium for taller folk - and indeed it is once you get yourself inside. Otherwise though, genuine improvements in terms of rear seat spaciousness are in evidence in comparison to the previous model. Where before, it wasn't really possible for one six footer to sit behind another in real comfort, the extra 80mm this fourth generation model boasts in its wheelbase length changes that. Nor will it be quite such a squash to take three folk on short trips, should the need arise.
But it's the up-front experience that really sets this fourth generation C-Class apart, not only from its predecessor but also from its immediate rivals. This, more than anything else, is the thing that will sell you this car. Come to the wheel familiar with the old MK3 model (which had a functional cabin that was about as stylish as Angela Merkel) and you'll find this car radically different, with a broad eye-catching centre console sweeping between the front seats. It's a one-piece design on automatic models, but go for a rarer manual gearbox variant and you'll get the steeper dash with separate trim elements that's necessary for ergonomic operation of the shift lever. Either way, one thing's for certain: you'd have to get a very specced-up rival BMW 3 Series or Audi A4 to get yourself an interior as nice as this. There are none of the cheap plastics that on those cars, you can find hidden in the lower reaches of the fascia if you look hard enough and the quality touches - things like the high gloss black trim on the centre console and the Artico man-made leather on the instrument panel - deliver much of the feeling of class upgrade that the brochures promise. Original buyers had the option of beautifully veneered wood and even a lovely analogue clock. Proper luxury then: just distilled into a slightly more compact form.
Not that the practicalities have been forgotten. In this 4th generation design, there's much more room to stow stuff around the cabin: take the door bins - nearly four times larger than before. And, with these sorts of cars, we often feel that not enough time is been spent by car designers on perfecting the seats, given the many hours owners will be stuck in them. This one though, feels supremely comfortable at the wheel, thanks to extra shoulder support and another 10mm of height adjustment. You're positioned beautifully in front of the leather-trimmed three-spoke steering wheel with its 12 multi-function keys. Behind it, there's the brand's usual 'Direct Select' gearchange stalk for automatic models and a smartly efficient pair of 'tube design' round dials separated by a 5.5-inch TFT colour display, the combination of which is a model of clarity. Not that you'll have to look at the dials much if get yourself a car fitted with the optional head-up display that projects key driving information onto the top of the windscreen. One other nice touch you might not notice: there are no stereo speakers in the doors. Instead, using what Mercedes calls its 'Frontbass' system, they're mounted in the footwells, installed in cavities that act as resonance chambers and give you clearer, crisper sound. The MK4 model C-Class switched to an electronic handbrake - a big improvement over the previous design's awful old foot-operated handbrake..
Look around you and the two staples of current Mercedes cabin style are present and correct. There are five round SLS supercar-style air vents with metallic cool-touch finishing and above the three in the centre sits a prominent iPad-style infotainment screen, its free-standing positioning smacking either of after-thought or inspired design, depending on your point of view. It's 7-inches in size as standard and acts as the display for the rather old-fashioned graphics of the Garmin sat nav system that most original customers stuck with. Ideally though, you'd find a car whose original buyer paid extra for the optional COMMAND online package that gets you a much more sophisticated 3D presentation on a larger 8.4-inch screen. Either way, the functionality is controlled not only by the usual rotary controller that swivels, slides and pushes but also by a touchpad that permits letters, numbers and special characters to be handwritten - though righthand drive models, there's the awkwardness of having to do that with your left hand.
Even if your C-Class of choice features the base 'Audio 20' infotainment set-up, you'll get plenty of media connectivity. The system allows internet access via your 'phone, while on the move, Mercedes Apps like Weather, Google Local Search with StreetView and Panoramio, Destination Route Download and Facebook can be used. The brand also offered what it called 'Mercedes connect me' services that work via a special vehicle-integrated SIM card. Through this, owners could not only better manage things like accidents, maintenance and breakdowns but also connect remotely into their vehicle at any time to, say, find out the current fuel level or operate the heating and ventilation.
And out back? Well, once you raise the boot lid or tailgate (if the C-Class you're looking at is an estate) you'll find that there's a marginal 5-litre increase in cargo capacity over the previous generation model. It's 480-litres in the saloon - about the same as is offered by obvious rivals. In the saloon, there's a small ridge near the bulkhead that can sometimes get in the way if you're trying to slide stuff right back and use the whole one-metre length but overall, we'd say that the space on offer here is a little more easily accessible than it is in a 3 Series or an Audi A4 from this era - easily wide enough for a set of golf clubs. You also get a large cubbyhole beneath the boot floor, though personally, we'd rather do without this and get a proper spare wheel rather than a can of foam and a compressor: good luck with that next time you're stranded on the side of the road on a rainy night.
If you need more room and have a model with the split-folding rear bench that was optional on entry-level versions, then you can use provided levers to drop the 40:20:40 split-rear seatbacks and accommodate longer items, though if you going to be carting such things about regularly, the estate version would of course be a better bet. The boot of this variant may not be much bigger (it's an unremarkable 490-litres) but you can free up 1,510-litres when the split-folding rear bench is pushed forward, potentially at the push of a button.
What You Pay
Please contact us for an exact up-to-date valuation.
What to Look For
Our ownership survey revealed plenty of satisfied MK4 model C-Class customers, but it did throw up a number of issues you'll need to look out for on the used market. The Audio 20 system's Garmin sat nav set-up was universally disliked, so if you can get a car fitted with the upgraded 'COMMAND' set-up, you'll be doing yourself a favour. Even there, voice control recognition tends to be patchy, apparently. A number of owners reported that their cars had plenty of creaks and rattles - especially from the dashboard and doors; not the sort of thing you'd expect; look out for rogue models in other words. There were lots of small issues reported too, like door handle lights ailing, issues with the engine stop/start system and air conditioning motor problems. One owner found his auto gearbox wouldn't change higher than third gear. Another found one day that the engine management light came on, forcing the car to limp back at under 40mph. In another case, the engine diagnostics light in the dash illuminated because the temperature sensor in the exhaust had failed. Another found numerous electrical faults leading to dash messages like 'battery not charged'. And on one car, the windscreen washers decided to stop pumping fluid out. In other words, you need to choose your C-Class carefully.
Insist on a full Mercedes dealer service history, especially for more recent models whose lengthy warranty - effectively for the life of the car - is dependent on proper servicing by an authorised agent. Check that all the accessories work and watch out for cosmetic damage which can be expensive to correct. These are popular family cars, so check for wear and tear in the rear. Also look for the usual signs of wheel kerbing and poorly repaired accident damage.
Replacement Parts
(approx based on a 2014 C220 CDI - Ex Vat) An air filter costs around £52-£60, an oil filter costs in the £6 to £11 bracket and a fuel filter costs in the £80 to £90 bracket. Front brake pads sit in the £30 to £65 bracket for a set, while rear brake pads cost around £45 for a set. Brake discs cost around £50-£85. You'll pay around £325-£332 for a radiator and in the £4 bracket for a headlamp bulb. Wiper blades cost around £25.
On the Road
There are all kinds of reasons why this car is a more involving thing to drive than its predecessor. First and foremost, it really ought to be sharper, thanks to the fact that this MK4 model's structure contains five times more aluminium than that of the MK3 design. That meant a reduction of 100kgs from this fourth generation model's total kerb weight and gave it a lower centre of gravity. Secondly, as a driver, you've all the necessary tools to make the most of this newfound appetite for corners, thanks to aluminium-fashioned rear wheel drive architecture freshly-developed for the MK4 model. This improved design also features 'Agility Select', Mercedes' version of the 'drive select' and 'Drive Performance Control' systems you respectively find in rival Audis and BMWs.
Here, as there, use of this system enables you to tweak steering feel, throttle response and auto gear change timings through various stages. 'Comfort' or 'Eco' if you're in a relaxed mood: 'Sport' or 'Sport +' if you're pushing on. And 'Individual' if you want to set up the various system parameters yourself. The set-up also controls ride quality too. On the subject of suspension, original buyers had the option to pay extra for AIRMATIC air suspension, but C-Class models fitted out with this set-up are rare.
As for engines, well the diesel line-up kicks off with a Renault-sourced 1.5-litre unit in the base C200 CDI (later the C200d) but ideally you'd want the Mercedes 2.1-litre diesel that features in the C220 CDI (later C220d) and C250 CDI (later C250d) variants. And also in the C300h diesel/electric hybrid that was launched in 2015. If you're looking for petrol power in a mainstream C-Class model, things start with the 2.0-litre unit fitted to the base C200 and the later C350e petrol/electric Plug-in hybrid. You might find lesser engines fitted with manual transmission but most C-Class models you'll come across will be fitted with the brand's smooth 7G-TRONIC PLUS 7-speed auto gearbox. You certainly have to have auto transmission on the top petrol-powered Mercedes-AMG sporting models, the V6-engined C43 4MATIC and the fire-breathing V8-powered C63.
On the road in a more ordinary C-Class, the exact level of handling sharpness you can have will inevitably be heavily influenced by whether you've bothered to click into either the 'Sport' or the 'Sport+' modes on the Agility Select driving system. And, more fundamentally, by the suspension choice made by the original buyer at point of purchase. Most cars came with the standard Comfort Suspension package, but this set-up was lowered by 15mm on 'Sport' models and stiffened on 'AMG Line'-trimmed variants. Plus there was the preferable AirMATIC air-sprung set-up we mentioned earlier.
There's lots of other technology on offer too. For example, from sat nav data, this car knows when you're about to enter a tunnel and automatically closes its air recirculation flap to stop the cabin getting filled with fumes. At night, if you got the 'Adaptive Highbeam Assist Plus' package fitted, you'll never have to dip your full beam in the face of oncoming traffic thanks to the clever way the system masks out any other road users detected in the beams' cones of light. And of course, like most modern executive cars, this C-Class can brake for you to avoid accidents at high or low speeds and to some extent, even steer and park itself. It's state of the art.
Overall
It used to be quite easy to pigeonhole the three main premium contenders in the compact executive sector. A BMW 3 Series gave you a sporty drive, while an Audi A4 offered a nice cabin and a bit of hi-tech. If you went beyond these two and considered a Mercedes C-Class at all, you were probably a more mature buyer with priorities that didn't really fit into either category. It was a bit of a compromise, badge equity choice. This MK4 C-Class model changed that kind of thinking though. It turned out to be more than good enough to make significant inroads amongst customers who once would have thought little before signing again on the dotted line for yet another German C-Class arch-rival.
Potential Audi customers will like the high technology - the intelligent headlamps, the class-leading safety kit and so. Wavering BMW buyers may be tempted by neat Agility Select performance driving system and the unique air suspension option. And both groups will appreciate the efficient engines. Are there issues? Well we're concerned about the number of niggly issues customers have reported, so choose carefully. But find a well built, well looked-after version of this MK4 C-Class and you'll get yourself a very sophisticated contender indeed.