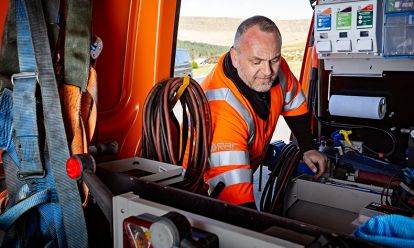 You can get covered in our half price sale from just £5.75 a month.* We're the UK's best breakdown cover provider as voted for by Auto Express drivers 2021.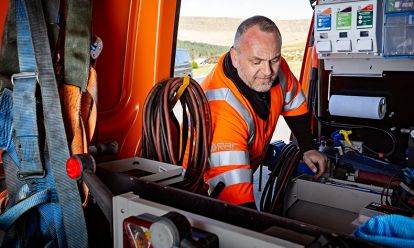 BY ANDY ENRIGHT
Introduction
There's an established pecking order in the executive car arena that Mercedes did a great deal to disrupt when they launched the C-class in September 2000. Up until this point, you bought a BMW 3 Series if you wanted any entertainment behind the wheel, whilst the C-class had traditionally performed a more staid supporting role, wooing the customer who preferred the low-key image.
With its sleek styling and sparkling chassis the second-generation C-class upset that particular apfel-kart with some verve. As well as a fundamental change in approach, a new approach to interior styling was ushered in, the conservative blandness of the old car replaced by some adventurous design touches. One thing didn't change. As a used prospect, the C-class is still an almost unimpeachable investment. Here's what to look for.
Models
Models Covered:
C180 saloon & estate, C200 saloon & estate, C220 saloon & estate, C240 saloon & estate, C320 saloon & estate, C32 AMG saloon, C220/220CDi diesel saloon & estate, C270CDi diesel saloon & estate
History
It's hard to believe the previous generation C-class had been around since 1993, itself replacing the fondly remembered 190 series. In truth, the first generation C-class models never really captured the public's imagination the way the 190 did, and this was something Mercedes were keen to rectify when they designed the second-generation range. To whit the anonymous evolutionary styling of the C-class was replaced by lines which resembled a scaled down S-class - itself a car that masks its bulk superbly. The BMW 3 Series instantly looked rather staid.
Sticking the corporate neck out has paid dividends for Mercedes. Although the C-class still couldn't approach the sales figures of the 3 Series, it nevertheless opened a younger market sector up for the Stuttgart company and paved the way for the introduction of the Sport Coupe models which again knocked the three-door versions of BMW's Compact into a cocked hat in terms of styling.
The range kicked off with the C180, a 129bhp four-cylinder saloon and was joined by C220, C220CDi, C240 and C320 models. Estate versions followed in 2001 with the 354bhp C32 AMG supersaloon also swelling the ranks. Summer 2001 also saw the Sport Coupes going on sale and the C270CDI saloon and estate models added to the line up. In Autumn 2002, all four cylinder engines were replaced with greener, more frugal 'Twinpulse' units and a Classic SE specification was added. A facelifted model then arrived in 2004 with clear lens headlamps and a restyled grille. The C240 model was replaced by a 192bhp C230K.
The C-class engine range was given a thorough overhaul in the summer of 2005. The C230K was replaced by a C230 with a V6 204bhp powerplant instead of the supercharged 1.8. Above that, a 231bhp C280 was introduced and the range-topping C320 became a C350 with 272bhp. On the diesel front, the 224bhp C320CDI came in at the expense of the C270CDI. An all new C-Class arrived in summer 2007.
What You Get
At first glance, it's hard to decide exactly what size this car is, so cleverly packaged are the lines clearly derived from the larger S-class. You discover pretty quickly mind you, after taking a seat in the back of the saloons and estates. There's supposed to be more space but it doesn't feel like it. For rear seat passengers, any Mondeo, Vectra or Peugeot 406 would be preferable. Judged by any other criteria however, the Mercedes wins hands down.
All the saloon variants are imported, not from Germany, but from South Africa (so forget getting a cheap parallel import from the small ads). Mercedes promise perfect build quality from this new plant - but then they promised that when the first M-class models trickled over from Alabama. Early impressions look good, however. A third of all buyers tend to choose the estate version, which offers a useful, if hardly cavernous, capacity of 470 litres (with the seats up) or 1,384 litres (with them folded own).
Look beyond the sleek lines and the first thing you need to know is that this is the safest car in its class. That simple fact has far-reaching effects, particularly when it comes to weight. With a body that's 26% stiffer, the C-class weighs over 100kgs more than its predecessor. Which has made it all the more important - in what is now being billed as 'a driver's car' - to develop a brand new range of engines with performance figures capable of meeting ever-increasing class expectations. Hence the deletion of two of the old petrol engines - the previous entry-level 1.8 (which couldn't cope with the new weight) and the 2.8-litre 'six' in the C280 that was the previous range's mainstream flagship. Instead, the base C180 now has a 129bhp 2.0-litre engine, while flagship status now lies with the 218bhp V6 C320. In between lie arguably the two most desirable petrol models, the 163bhp supercharged C200 Kompressor and the 170bhp C240 V6 (which is actually a 2.6) - most people's pick of the range. Performance enthusiasts will get their kicks from the 349bhp C32 AMG. As you'd expect, there's also a couple of diesels - the 143bhp C220 CDI and the 170bhp five-cylinder C270 CDI.
Thanks to their greater output and the class-leading slippery shape (of 0.26cd), these models certainly fulfil their practical objectives. As for performance, even the C180 makes sixty in 11.0s on the way to 130mph. But if the C-class is really to be 'The Ultimate Driving Machine', there has to be more to it than that.
A car of this kind - especially one that rides and grips as well as this Mercedes -should have a slick manual gearbox: hence the development of a 6-speed transmission, standard on all models bar the auto-only C320 and AMG versions. Unfortunately, it's not much better than the clonky old unit - and is just as difficult to use smoothly in up-hill getaways, thanks to the awkward floor-mounted footbrake. In almost any other car, that - and the rather lifeless steering - would be a major problem. The vast majority of C-class buyers however, will opt for a five-speed automatic that is predictably excellent - though the 'Tiptronic'-style manual shift mechanism can be a little abrupt. If you really want a manual, then it's better to go for the more affordable option of Sequentronic, which keeps the manual 'box but does without the clutch.
Sophisticated electronics of this kind are everywhere around this car, even if you opt for the base Classic trim level rather than plush Elegance or sporty Avantgarde. ABS, Brake Assist, traction control and ESP dynamic driving control (to help you out if you enter a corner too fast) are all standard. So are no fewer than six front airbags (windowbags along with those at the side and the front).
Inside, the interior is more self consciously designed than most Mercedes models, although plastics quality still lags a little way behind Audi and BMW. The little touches please: like the way the indicators need only a flick to function. And the sunglasses case built into the glovebox. This was the first car in its class to offer the option of voice-activated phone and stereo system too. You can even have a TV.
What You Pay
Refer to Car & Driving for an exact up-to-date valuation section. Click here and we will email it to you.
What to Look For
Don't worry if your C200 Kompressor engine sounds a little rough - they all sound that way. You should be concerned if the interior of your C-class is less than pristine as some of the plastic mouldings don't really come up to scratch. Many of the interiors were also finished in very pale greys and mushroom colours and will therefore get grimy in short order. There should be no major mechanical defects, but check alloy wheels for signs of kerbing and make sure the ABS and traction control systems work effectively as the electronics have been known to fail.
Trade experts reckon these cars are most desirable when specified in an attractive metallic colour with automatic transmission, air conditioning and leather upholstery. You might bear that in mind when choosing a car as the right specification will make selling on easier.
Replacement Parts
(approx. Based on C220 diesel estate model) Allow around £50 for front brake pads and £25 for the rear, and about £370 for a full Mercedes exhaust system. A full clutch system would cost around £220, a radiator is about £140 whilst a starter motor can be up to £470. An alternator should be in the region of £415 (exchange).
On the Road
The first thing to say is that it's a huge improvement on anything we've previously seen from Stuttgart. No rival rides better, but then that was something you could say of the old C-class. This one, however, is much more successful in providing insulation without isolation. It's arguably the most agile Mercedes model you can now buy, with crisp, sharp steering, very little bodyroll and an overall standard of composure that no car in its class can match.
Whether these are the crucial ingredients for a sports saloon is of course another question. Manual models don't help the cause with a rather rubbery gearchange action not conducive to spirited driving. Still, since most Mercedes buyers will opt for the excellent 5-speed automatic that probably won't be much of an issue. This transmission has a manual mode, allowing you to flip up and down the gearbox yourself, but this auto responds so rapidly, you rarely find yourself needing to bother. Opting for the auto also means you don't need three feet to use the awkward foot-operated handbrake when accelerating from rest on an upward slope.
Sophisticated electronics of this kind are everywhere around this car: ABS, Brake Assist, traction control and ESP dynamic driving control (to help you out if you enter a corner too fast) are all standard. So are no fewer than six front airbags (windowbags along with those at the side and the front). Plus all the usual executive basics and a vast options list that may bump the asking price of used examples into the ionosphere.
Overall
Opt for a used second generation Mercedes C-class and aside from the initial whack in the wallet, you really can't lose. They are reliable, fun to drive, relatively spacious and are undoubtedly the classiest option in the junior executive market sector.