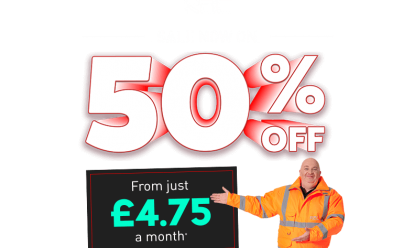 Get covered in our half price Breakdown Cover sale from just £4.75 a month.* We're the UK's best breakdown provider as voted by Auto Express drivers 2021.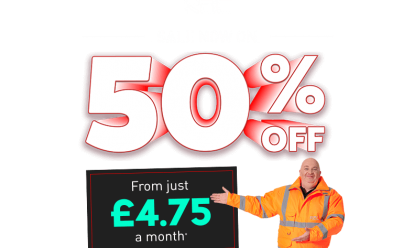 There's nothing quite like the Mercedes-AMG GT 63 4MATIC+ 4-Door Coupe, thinks Jonathan Crouch
Ten Second Review
With this Mercedes-AMG GT 4-Door 63 4MATIC+ model, the Three Pointed Star maker's Affalterbach sub-brand produced its first unique four-door design - and it's quite an achievement. Let's check out this hugely impressive flagship AMG contender.
Background
Once merely a tuning specialist, AMG, the sporting division of Mercedes-Benz, is now increasingly turning its hand to its own unique cars. Here's the third one we've seen so far, the GT 4-Door Coupe.
The AMG brand is scattered liberally around the Mercedes range these days, variously designating either a sporty trim level or, if you've gone further, a bespoke-engined hot version of whichever of the Stuttgart maker's products you've settled on. But AMG has only ever developed three cars that are uniquely its own - and all have been very special indeed. The gullwing-door SLS of 2008 was the first of these; the Mercedes-AMG GT 2-Door Coupe of 2014 was the second. This third design though, represented the Affalterbach maker's biggest challenge yet. It's one thing to make a sportscar handle engagingly. It's quite another to achieve the same thing with a 5-metre-long, 2.1-tonne luxury 4-door model. Particularly when it must channel up to 639hp to the tarmac. Welcome, to the Mercedes-AMG GT 63 4MATIC+ 4-Door Coupe.
Driving Experience
It's savagely quick of course. The 639hp 'S' model's 4.0-litre twin turbo V8 generates 900Nm of torque and gets to 62mph in just 3.2s en route to 196mph. At the top of the range, there's a 'Performance' version with 843hp that gets to 62mph in just 2.9s. The acceleration times assume you're using the provided 'RACE START' mode in the 9-speed SPEEDSHIFT MCT AMG auto gearbox, which comes with perfectly-sited steering wheel paddleshifters and software that blips the throttle on downshifts to the evocative accompaniment of popping and banging from the switchable AMG Performance exhaust system. What's even more impressive than the straight line speed though, is the way that the various chassis and drivetrain systems have been developed to interact in such a sophisticated manner. There are plenty of these, including torque vectoring and handling features developed specifically to improve the cornering stability and traction of this car, including an actively locking rear axle differential and rear wheel steering that turns the back wheels slightly in the same direction as the fronts at higher speeds.
Another thing you don't get on a GT 2-Door is this car's 4MATIC+ 4WD system, which usually channels drive to the rear wheels, with those at the front called into action on the occasions (which will be frequent if you're pushing on) when all that torque twist is too much for the rears to handle on their own. The 'S' variant also features an extra 'Drift' mode for track use that disconnects the clutch from the front wheels to allow for lurid, power-sliding circuit drifts. 'Drift Mode' only works in the most extreme setting that this model's incorporated 'AMG DYNAMIC SELECT' drive programme system can offer, a 'RACE' mode that's also exclusive to the 'S' variant as part of an 'AMG DYNAMIC PLUS' package that additionally includes dynamic engine mounts. The other selectable 'DYNAMIC SELECT' options - 'Comfort', 'Slippery', 'Sport' and 'Sport+' - are common to both GT 4-Door models and as you would expect, influence throttle response, gearshift timings, steering, exhaust note and stability settings. Plus they include integrated 'AMG DYNAMICS' handling programmes, which have a lot to do with this car's sublime chassis and drivetrain interaction. The balance here has clearly been chosen to favour track behaviour rather than ordinary urban or highway use. But this model is still an eminently usable commuting tool or trans-continental luxury GT when you need it to be.
Design and Build
One look at this car is enough to convince you of the seriousness of its intent. The front end certainly offers the required level of overtaking presence, courtesy of a broad, wide 'shark nose' that sees carbon fibre-trimmed MULTIBEAM LED headlights flank a full 'Panamerica'-style vertically-slated AMG grille.
At the wheel, it's certainly not much like an AMG GT 2-Door. Rather than a low-slung seating position that sees you peering out of a letter box windscreen at a bonnet stretching into the distance, it really feels more like a sportily-trimmed CLS or an E-Class. The key differences though, lie with the grippy sports seats, this AMG Performance flat-bottomed three-spoke wheel and this so-called 'AMG DRIVE UNIT' lower console. This delivers configurable buttons for the car's key dynamic features and incorporates both a tiny AMG gearstick and a touchpad for the COMMAND Online media system. This controls the infotainment part of the car's 'Widescreen Cockpit' display that as usual with a luxury Mercedes these days, sees two high-resolution 12.3-inch screens shunted together beneath a bonded glass cover.
In the rear, there are three seat layouts you can order, two with a couple of separate chairs and one with a three-person rear bench. Either way, it's not actually too bad in terms of space to spread out, leg room aided by the particularly slim front seats with their scalloped knee-level cut-outs. Out back, lift the tailgate and a large, if rather shallow cargo area, is then revealed, 456-litres in size.
Market and Model
Two versions of this Mercedes-AMG GT 63 4MATIC+ 4-Door model are available. There's the 639hp S model, offered in 'Premium' and 'Premium Plus' forms and priced respectively at around either £116,000 or £120,000. But ideally you'd prefer the manic 'Performance' variant, which offers 843hp and from launch was priced at just over £173,000. That's an awful lot of money but there's no doubt that in return, you're getting an awful lot of car.
Let's position this contender for you within the Mercedes-AMG line-up. The engineering format here could be said to be closest to that of a Mercedes-AMG E 63 S 4MATIC+ saloon or estate, which uses a 612hp version of the same V8 engine and in saloon form costs around £100,000. But it lacks four-wheel steering and other elements of this car's dynamic configurability. And in any case of course, it's not a coupe. An arguably closer Affalterbach-engineered contender to the kind of car this is, is the Mercedes-AMG CLS 53 4MATIC, which gives you a very similar 4-Door Coupe body style and is powered by a 3.0-litre six cylinder EQ Boost twin turbo engine developing 435hp for around £82,000. Or you could have the same '53'-series engine with the Mercedes E-Class Coupe 2-Door body style for around £67,000. Either way, you'd get yourself a car that would take only a fraction more than a second longer than this GT 63 4MATIC+ S 4-Door to get you from rest to 62mph. Which might make you pause to think, given that an 'AMG 53' CLS or E-Class Coupe costs basically half as much.
Cost of Ownership
Given that this GT 4-Door model is a massive 400kgs heavier than its 2-Door GT showroom stablemate, you'd expect that it would be considerably pricier to run. But if it had been, this car would have ended up way behind the fuel and CO2 figures of its most direct segment rivals, so an enormous amount of work has gone into this car's efficiency measures. Just how much becomes obvious when you learn that this GT 63 S model's WLTP combined cycle fuel return (up to 21.9mpg) matches that of a much less powerful GT 2-Door.
And this 4-Door design's WLTP CO2 showing (294g/km in 'S' form) is considerably better. The most obvious rivals for both variants - BMW's M8 Gran Coupe and Porsche's Panamera Turbo - both do marginally better, but there isn't a great deal in it. And won't be unless you opt for the Porsche in its fastest Turbo S E-Hybrid plug-in form, which costs a little more to buy and is also much heavier.
Summary
If AMG had merely added weight, size, power and complexity to its GT sportscar to create this top 4-Door model, the result might have been impressive but ultimately, it would have been unsatisfying. The name of this car suggests that approach but thankfully, the sublime execution here is very different. For us, this is, quite simply, the most impressive piece of design that Affalterbach has brought us so far.
Overall, we find ourselves rather smitten with this GT 4-Door model. It may not have the lottery-winning looks of its 2-Door sportscar showroom stablemate, but it'll be a darn sight easier to live with. Not only is it more accommodating but it'll look after you better when you're pushing on - or when conditions might be slippery. Yet it can still reward your inner F1 fantasies better than any other rival should you ever take it on track. It is quite simply, an immense achievement. And a remarkable piece of engineering.