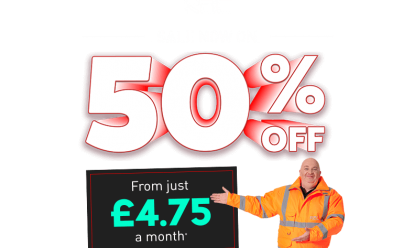 Get covered in our half price Breakdown Cover sale from just £4.75 a month.* We're the UK's best breakdown provider as voted by Auto Express drivers 2021.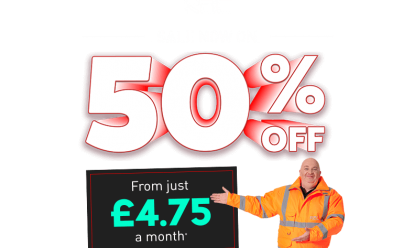 BY ANDY ENRIGHT
Introduction
Buying a used car can often be a bit of a punt. The time when you could bring a mate who was handy with a spanner along to give a vehicle the once over doesn't really work with modern cars that feature a number of ECUs, multiplex wiring, complex mechanical self-protection strategies and such forth. Yet despite all that, the most technically complex small car in a number of years might also be the most reliable. The Lexus CT 200h features much the same hybrid underpinnings as the metronomically reliable Toyota Prius, just wrapped up in a far plusher package. If used car purchases give you the sweats, here's one that removes a lot of the risk.
Models
(5dr hatch 1.8 petrol/electric hybrid [S, SE, Luxury, Premier, SE-I, SE-L, SE-L Premier, F Sport])
History
Hybrid power may be a trendy thing to have in the compact executive segment right now but it certainly isn't a cheap option. You'll need a budget of around £40,000 for the BMW 3 Series or Mercedes C-Class options and even Lexus' own IS300h is a £30,000 car. Hence the appeal of the brand's entry-level CT200h model, which in 2011 was introduced at well under £25,000. That was possible because this car runs on the sunk investment of Prius underpinnings - mechanicals which are awarded more of a premium sheen with the adoption of the Lexus badge.
'CT' stands for 'Compact Tourer', Lexus-speak for 'Premium Hatchback', the class of car that sits below the 3 Series and C-Class segment that Lexus attacks with its IS model. Think models like Audi's A3, BMW's 1 Series, Mercedes' A-Class - maybe even Alfa Romeo's Giulietta and you'll get the idea. Cars that are no bigger than something Focus or Astra-sized but sit a world apart when it comes to perceived driveway cred.
The first CT200h's arrived at the very start of 2011 but it didn't take too long for Lexus to start fiddling with the offering. At the end of 2011, the original line up of SE-I, SE-L, SE-L Premier and F-Sport were replaced by a new trim line up. The F-Sport badge survived the cull, but it was joined by S, SE, Luxury and Premier models. At the same time, the emissions of the entry-level car went down to 87g/km. A heavily revised version of the CT200h with the firm's now trademark spindle grille was shown at the end of 2013 for a 2014 model year launch.
What You Get
Lexus talks of the shape of this CT being the 'latest interpretation of their L-Finesse design language'. If that's true, then it's a very different interpretation from that we've seen before, most notably with the sharp and shapely IS series saloon. The existence of that car meant that this one had necessarily to be a five-door hatchback to avoid product conflict, an unfamiliar shape for Lexus and one that some observers feel could do with a little more L-Finessing. That said, it's beautifully finished and well thought out in detail, clearly a quality product you'd be proud to have on your driveway.
And be proud to sit behind the wheel of. Let's be clear about this: the cabin of this car embarrasses rival premium German efforts to a considerable degree. The equipment-adjusted price saving you'll enjoy over a BMW 1 Series or an Audi A3 may well mean that you can afford to specify leather and if you do so, you'll find that the hide is tactile and beautifully finished, complemented by aluminium inserts, satin wood trim finishing and carefully-crafted soft-touch plastics. We love the cockpit-like feel of the low-set, perfectly-sited driving position and the way all the controls fall neatly to hand and operate with a quality click - even the clever mouse control that operates the 7-inch LCD multi-display information screen. £25,000 doesn't often mean much in terms of real luxury any more - but it does here.
But we haven't yet touched upon practicality, something you'd expect to be compromised by the need to find somewhere to stow the hybrid system's nickel-metal-hydride battery pack. As it turns out, clever packaging of this unit between the rear wheels means that it takes up very little bootspace, the 375-litre luggage bay actually being larger than that offered in a BMW 1 Series. Push forward to 60:40 split-folding rear seats and up to 985-litres of space is freed up.
As for rear seat room, well if you're tempted to complain, then you clearly haven't sat in the back of a rival BMW 1 Series or Audi A3 very recently. Though it suffers from a high waistline which restricts the airiness of the cabin somewhat, this Lexus offers slightly more passenger space than either of these cars, with comfortable room for too adults (as long as they're not too tall), and space at a pinch for three.
What You Pay
Please contact us for an exact up-to-date valuation.
What to Look For
You're buying a nearly new Lexus and you want to know what to look for? Look for your neighbour looking a bit jealous, but aside from that there's not a lot to look out for. Build quality is very good and dealer backup second to none. Check for a fully stamped-up service record. This car was voted by Consumer Reports in the US as the most reliable car of 2011. The Prius has earned a reputation as a car that can soak up hundreds of thousands of miles. The CT200h can do likewise. It just feels better while doing so.
Replacement Parts
(approx. based on 2011 CT 200h) An exhaust system minus catalyst is around £800 and front brake pads are £80 a set. An alternator is £290, and a replacement starter motor £185.
On the Road
Press the 'Start' button and the virtual silence is very, very different from the ugly, grumbly diesel note delivered by this car's competitors. That's because from start-up to speeds of up to 28mph or for distances of up to a mile and a half, the car (in theory anyway) is supposed to automatically operate in 'EV' mode under electric power alone. This brings us to the engine which, despite all this talk of electric power, will remain this car's primary source of propulsion in day-to-day use. It's exactly the same 1.8-litre VVTi petrol unit you'll find in Toyota's Prius and contributes a further 99bhp to the 82bhp already delivered by the electric motor, though never at the same time, which is why, slightly confusingly, the total power output of this car is quoted at 134bhp.
Once you're up and running with battery and petrol power chipping in and out, there's a centre drive controller which you can set either to 'NORMAL', 'ECO' or 'SPORT', depending on how you want to drive. The 'SPORT' setting delivers an extra 150V of extra electric motor power to enable a rest to sixty sprint time of 10.3s as engine revs are held longer, throttle and steering response sharpened and the traction and stability control systems rendered less intrusive. The earlier cars featured quite a stiff ride, which is where the biggest improvements came with the revised 2012 model year car, while more extensive NVH suppression measures should help refinement. Lexus also remapped with hybrid drive system's transmission control. This allows for a more linear build-up of engine revs, more closely matching the increase in vehicle speed. The result is a driving experience more akin to a conventional automatic transmission.
Overall
The Lexus CT200h earns an unqualified thumbs up if you want a hassle-free used car experience. It's one of the most reliable used purchases it's possible to get. Is it worth the premium over a Prius? That's another question entirely, but many Audis and Skodas are much the same underneath and you don't see Audi getting too bent out of shape over that fact. If you like the engineering behind the Prius but want something that looks and feels a little less minicab-like, the CT200h is an excellent choice.