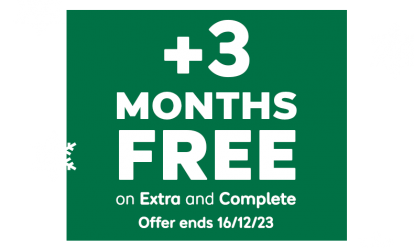 With 12 months of cover, new customers get an extra 3 months for free*.
*Added after 12 months, excludes Basic cover. New customers only. Ends 16/12/23, 7am.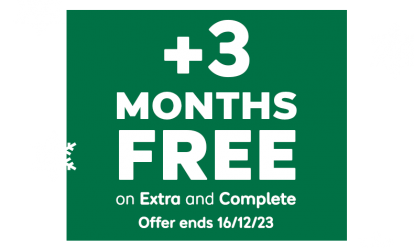 BY ANDY ENRIGHT
Introduction
You're a thrusting executive, aiming to make a splash in the corporate car park. Your manager informs you that you're in line for a new company car. A Kia Clarus. If this doesn't merit a constructive dismissal claim, nothing does. It's only until you realise that the car is a fully equipped Mondeo-sized car for less than the price of some Fiestas that you realise that things aren't as bad as all that. An increasing number of used buyers are now beginning to see past the badge and realise that if value and a generous helping of metal for your money are prime considerations, then a Clarus may well merit further investigation.
Models
Models Covered:
(4 dr saloon 1.8, 2.0 litre petrol [S, SX, GSX, Executive])
History
The Kia Clarus was launched to an apathetic UK public in September 1999 alongside the Sedona MPV and the Shuma hatchback. This sort of Korean assault had been seen before with Daewoo's triple-pronged landing of the Nubira, Leganza and Lanos models, and whilst it was undoubtedly a major step for the company, it generated barely a ripple of interest on these shores. The Clarus was available with a 1.8-litre or 2.0-litre four-cylinder engine, and represented the flagship model of Kia's range. The 1.8-litre model was made available in SX trim with a choice of manual or automatic gearboxes. The 2.0-litre cars were offered in GSX or Executive trim, again with a choice of transmission types. In January 2000 a special edition 2.0 S designation was announced, slotting in just below the price of the GSX model. The car was replaced by the larger Magentis in July 2001.
What You Get
The Clarus interior lacks the classy looks achieved by many European designers, and some of the interior components and trim might not quite be what UK buyers would regard as 'executive saloon' standard. However, everything is well located for the driver and operates precisely, though you'll have to get used to indicators on the right and a wiper stalk on the left. The steering wheel adjusts only for height but there's ample seat adjustment and loads of room for passengers and oddments. Although it's a reasonably large saloon, the Clarus is beaten by some rivals for boot space and its rear seatback doesn't fold to extend the load area.
Until now, few British car buyers have heard much about Kia. Most won't yet know the one-time Korean bicycle maker is now one of the world's top 20 car producers, selling over half a million cars in 90 countries every year. Imported by the same company which also brings in Mazdas, Kia's relatively small range - and dealer network - hasn't made a big impact in the UK so far, but that is already changing.
Another point worth considering is that most of the recent crop of Korean cars have proved themselves well. Reports of major problems are rare, while reliability and build quality are regarded in the trade as above average - handy when it's time to sell on. Kia's first go at building a plush saloon is a pretty good attempt. It isn't a serious threat to rivals in the hard-fought company car market but, for the private buyer with his or her own hard-earned cash to spend, a used Clarus is a bit of a bargain. Loads of metal for the money, in fact. If you were considering a tired used Mondeo or Vectra, you would do well to check out a nearly new Clarus before committing yourself. What do you have to lose?
What You Pay
Please fill in the form here for an exact up-to-date information.
What to Look For
Make sure the car is in perfect condition. There's no reason why it shouldn't be, as it will be within warranty, but any dents, scratches or interior damage will knock values hard. Only one significant fault exists with the Clarus, and it's a sticky boot locking mechanism. Dealer will be able to fix this quite easily with the insertion of a low-friction strip into the lock. Otherwise insist on a full service record and contact a few franchised dealers to try to find the best bargain available.
Replacement Parts
(approx based on a 1999 Clarus 1.8SX) Kia spares prices have gained an enviable reputation for good value, and replacement parts for the Clarus are no exception. A clutch assembly is around £220, whilst front brake pads weigh in at around £40. An alternator will cost around £130, and for a starter motor you'll be looking at £115. A replacement headlamp will require £110.
On the Road
So the Kia Clarus is a sensible buy, well made and well equipped. But is it a pleasant car to drive? Provided you don't have the same expectations as Damon Hill, you should be happy enough with this new Kia. As you might expect from a twin cam engine with Mazda heritage, the 1.8 and two-litre units are both smooth when dawdling but can be a little coarse when pushed hard. Still, they can certainly pull lustily to give the Clarus class-competitive acceleration. Rest to sixty is dispatched in 10.8 seconds in the 1.8, on the way to a top speed of 115mph. Oddly, the 2.0-litre model is fractionally slower to sixty but reaches a top speed of 121mph.
Similarly, the Kia's road behaviour won't give Nissan Primera or Ford Mondeo chassis engineers any sleepless nights. However, most drivers report that the Clarus responds well to changes of direction and is quiet and refined. For enthusiastic motoring, the power steering can be a little light at open road speeds but there's ample assistance for parking or manoeuvring in tight spots. Some potential purchasers might think the ride quality is a little 'busy' on certain surfaces but most should find the car quite comfortable on UK roads.
Overall
Nobody will pretend that the Clarus is the most dynamic or charismatic car in its class, but most would point to the fact that as a new proposition it certainly represents good value. As a used buy, its surprisingly stable residual values make it less of a bargain, and the enthusiastic or image conscious buyer will undoubtedly be drawn to rival offerings from more mainstream manufacturers. Having said that, based on equipment and probable condition, a Clarus would make an ideal used deal for the more mature buyer looking for a touch of luxury and a healthy dose of reliability in a modern, unobtrusive package.