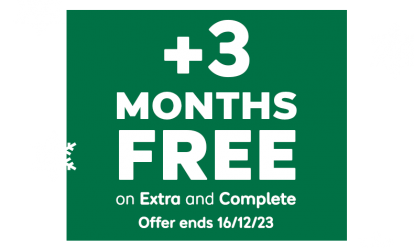 With 12 months of cover, new customers get an extra 3 months for free*.
*Added after 12 months, excludes Basic cover. New customers only. Ends 16/12/23, 7am.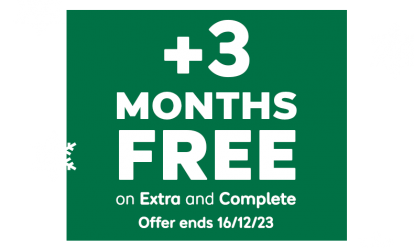 By Alan Taylor-Jones
Introduction
Hyundai have had quite a successful history of building coupes, yet they decided to do something different with the Veloster. Despite the dramatic looks suggesting impracticality, the Koreans had a trick up their sleeves. By giving the Veloster a third passenger door, they created a car that offered decent access to the rear seats without compromising style.
Although relatively low sales figures led to Hyundai axing the Veloster at the tail end of 2014, owners have found it to be a reliable little head turner that boasts plenty of standard equipment and a surprising amount of practicality. If you like your coupes with a bit of muscle, there was even a turbocharged variant offering tighter handling and a lot more shove. With strong equipment levels, great reliability and reasonable economy, the Veloster could be something you'll buy with both your head and heart.
Models
(3dr Coupe 1.6, 1.6 turbo petrol [Veloster, Veloster Sport])
History
If you think of Hyundai as a budget brand, then you won't be expecting it to have much of a heritage in smart sports coupes. You'd be wrong actually. The Korean company first entered the affordable end of this segment way back in 1996 with a Hyundai Coupe model so appealing that it even out-sold rival Italian competitors in their home market. After a best-forgotten facelift in 1999, an even prettier new generation Coupe model arrived in 2002, selling steadily until production ended just before 2010. The designers took their time over its replacement, finally launched here in the Autumn of 2011. It would, we were warned, be just that little bit different - and so it was. Meet the Veloster.
It's a car with a USP rather easy to spot. The so-called '2+1' bodystyle, aiming to offer the looks of a racy coupe with the practicality of a family hatchback. Meeting this rather challenging design brief meant doing things with doors. So you've a single long one on the driver's side but a pair of shorter openings opposite, with a few deft styling tweaks to disguise the fact. Only MINI's Clubman has tried this in the past and then only half-heartedly with a driver's-side rear side door that dumped its occupants into the roadway. In contrast, Hyundai's designers did the job properly, creating separate bodyshells for left and right hand drive markets so the extra doors would always be available to owners at the kerbside. Despite this clever combination, UK buyers never really warmed to the Veloster. Hyundai UK announced they'd no longer sell it in December 2014.
What You Get
Everywhere on the Veloster, you'll find signs of styling flourish - a grille here, a slash there, with lines, curves, cutaways and slopes busily converging into a surprisingly cohesive end result. From every angle, this car seems different: you certainly never tire of looking at it. Even the entry-level model comes complete with 17-inch alloy wheels, front foglamps, LED daytime running lights, auto headlamps, reverse parking sensors, a 7-inch TFT colour touchscreen, Bluetooth connectivity with voice recognition, a decent USB and MP3-compatible stereo with wheel-mounted controls and an aux-in point and climate control. Go for the Sport model and you also get larger alloys, black leather trim with heated front seats, cruise control, keyless entry and a large panoramic glass sunroof that looks good but will rob taller drivers of a bit of headroom.
Boot space isn't bad, with minimal rear wheelarch intrusion and up to 440-litres available if you load up to the roof. You can extend the space available by pushing forward the 60/40 split-folding rear bench and with that flattened, you've up to 984-litres to play with. There weren't too many options available to original buyers, but some were tempted by the Media Pack, which includes satellite navigation, a reversing camera and a stereo that includes eight speakers, an amp and a sub woofer. Original buyers who chose the Veloster Sport model got a red leather interior with a choice of colour schemes. Safety-wise, this car achieved a 5-star Euro NCAP safety testing result. There are six airbags, anti-whiplash head restraints, plus the expected electronic driving aids for traction, braking and stability control to try and ensure that you'll never have to use them.
What You Pay
Please fill in the form here for an exact up-to-date information.
What to Look For
Hyundai's five year/100,000 mile warranty should mean that all mechanical maladies will have been sorted by the manufacturer. If it hasn't, you need to start asking questions. This may also count out cars that have been tweaked for more power, almost certainly invalidating the warranty in the process. A lack of service history will also see the warranty in shreds too. Other than that keep an eye out for crash damage, scratches and dings along with curbed alloy wheels.
Replacement Parts
(approx based on a 2013 Veloster Sport 1.6 GDi) A clutch is under £100 and you'll pay about £9 for an air filter. A set of brake pads are around £60, whilst a new radiator is less than £70.
On the Road
Racy looks are one thing. Racy roadway performance is another. Many coupe owners simply don't want it for a start and for them, the entry-level Veloster will suit very well. The 140PS on offer from its 1.6-litre GDI petrol engine is just enough to make things interesting, aided by a low kerb weight that makes this Hyundai useful lighter than many of its rivals. Sixty occupies 9.7s on the way to 125mph, the kind of speed, in other words, you'd get from an ordinary MINI Cooper.
For those in search of more, the 186PS turbocharged version of this engine should suit, cutting the 0-60mph time down to 8.4s and offering a lot more pulling power - 270Nm of torque rather than the 167Nm of the non-turbo version. With this variant, Hyundai's engineers also addressed everything about the standard version of this car that would leave enthusiasts somewhat luke-warm. So a sports exhaust deals with the thin, reedy engine note. A quicker-ratio steering rack offers sharper response through the corners. Front and rear suspension tweaks allow greater dynamic composure. And wider gear ratios mean less use is needed of the rather notchy six-speed manual gearbox.
Even with all this in place though, you won't find Veloster ownership figuring too highly on the wishlists of trackday enthusiasts. Typical buyers of this car are people more likely to find tyre-smoking tiresome and therefore people for whom less will probably be more when it comes to this Hyundai. They'll like the well-judged ride. They'll appreciate the excellent refinement. And they may even want the dual-clutch automatic transmission with its steering wheel-mounted paddles, a set-up that promises really effortless ownership.
If you've stayed with us this far, then you've probably got the idea now. We're talking of a car that feels happiest at about 6 or 7 tenths rather than flat out. All of which means that if you're not interested in scrubbing the shoulders off your tyres, then you'll probably find a lot to like.
Overall
At the end of the day, most people buy coupes because they want to stand out from the crowd. Thanks to the Veloster's relative rarity, that's something you'll be doing a lot. Combine this with good build quality, excellent reliability and surprising amounts of practicality and there's a lot to recommend it.
Sure, it isn't the fastest of cars, even with the full fat turbocharged motor. It's also true that the handling is more surefooted than sporty, though for most buyers it'll be thrilling enough. Ultimately then, what we have here is that rarest of things: a quirky choice that's also very sensible. On that basis, the Veloster is a worthy second hand coupe contender.