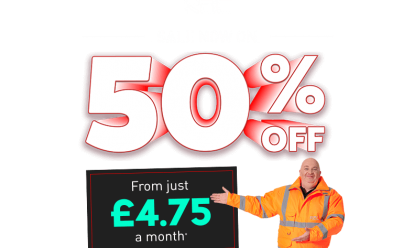 Get covered in our half price Breakdown Cover sale from just £4.75 a month.* We're the UK's best breakdown provider as voted by Auto Express drivers 2021.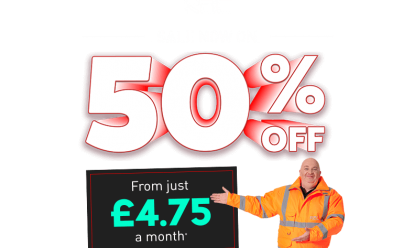 By Andy Enright
Introduction
Hyundai used to be a prime exponent of the 'pile it high and sell it cheap' philosophy. The cars were built down to a price and not particularly sophisticated but they were well screwed together and exceptionally reliable. The company has retained that essential sturdiness of build but of late has backed it up with slicker designs and this has helped enhance the inherent equity of the badge. Buy a Hyundai now and it's no longer like shopping at LIDL. For evidence of this, look no further than the Hyundai Santa Fe. This facelifted model was launched in 2010 and shows just how far the company has come in a short space of time. Here's what to look for when buying used.
Models
5 dr 4x4 (2.2 diesel [Style, Premium])
History
When the second generation Hyundai Santa Fe arrived in 2006, it did something very subtle but very smart. It blurred the boundaries between the compact Freelander/RAV4 class and the family Discovery/Shogun segment. Santa Fe buyers paid compact sector prices but got the kind of 7-seat capacity they'd previously needed a much larger SUV for.
Not surprisingly, it's a concept that's since been copied by plenty of rivals - including Hyundai's partner Kia whose Sorento's class-leading 2.2-litre diesel engine the Santa Fe shares. The model we're looking at here got a freshen up in 2010 with the facelift giving the curvy lines a new lease of life. The front end's smarter, with its sleeker grille, revised bumper and redesigned lights. Follow the rising waistline to the rear and you'll find that the lamps are tweaked here too, the finishing touch to a shape seemingly more compact than a 7-seater SUV ought to be.
What You Get
There's some serious versatility here, as the Santa Fe was sold in either a five or a seven-seat guise. The five-seat option saves you a few hundred quid and gives you lots of extra luggage space, both above and below the rear cargo floor. Nevertheless, almost all Santa Fe buyers ignore it. After all, being able to allow the kids to bring a couple of extra school friends home or invite granny on the Sunday afternoon jaunt to the garden centre is a nice option to have.
If it's granny, she'll need to be an understanding sort. I've been calling this car a 7-seater, but it's probably more accurate to call it a 5+2. In the first place, you need to be reasonably able-bodied to get through to these rearmost seats and once there, limited headroom means that only small children will be really comfortable. All right, so what about the centre row? Well, legroom could be better (fitting 7 seats into a car of this size has to tell somewhere), but it'll be fine for two adults, though a bit of a squash for three.
Take a seat up-front and those familiar with the original version of this model will notice that trim materials in the cabin have been modernised, with the dreaded faux-wood inserts that Hyundai once mistakenly thought classy taking their rightful place in the skip. Instead, there's carbon black detailing which looks much more up to date. Soft-touch plastics are noticeable by their absence but it all feels solidly constructed and the driving position has enough adjustability to ensure decent comfort for all but the longest-limbed drivers.
Luggage space should be quite sufficient, even for the most active families. That's provided you're not using all seven seats of course. Still, fold the two extra boot-mounted seats down and there's 969-litres to play with, a figure which then rises to 2247-litres if you fold the middle row down to create a completely flay loading bay.
What You Pay
Please contact us for an exact up-to-date valuation.
What to Look For
Significant issues have yet to surface with this model. When buying, do inspect the underside for evidence of enthusiastic off-roading but damage should be rare as the Santa Fe isn't a vehicle that was marketed as a fully-fledged mud-plugger. The interior plastics don't wear as well as some rivals but the underlying build quality is good.
Replacement Parts
(Approx - based on a Santa Fe 2.2 Style) Consumables for the Santa Fe are reasonably priced, an air filter retailing at around £10, a fuel filter costing around £30 and an oil filter £8. Spark plugs are £4 each and a new cam belt adds up to approximately £70.
On the Road
The 194bhp 2.2-litre turbodiesel gives the Santa Fe a respectable lick of speed. Sixty from rest is dispatched in 9.8s on the way to 118mph - but those are really irrelevant statistics in a car of this kind. What really matters in any kind of heavy SUV is torque - pulling power - and this Santa Fe has plenty of that too - 422Nm to be exact, or even more if you go for the automatic. Again, it's more the sort of figure you'd expect from a thirsty six cylinder engine and it gives this car is useful 2500kg towing limit.
Around the twisty stuff, this car isn't as nimble as, say, a RAV4 or a Freelander, but then you'd expect that: it's a bigger car. The manual gearshift can be a little notchy too and most buyers would probably be better off with the silky-smooth 6-speed automatic, also freshly introduced with this revised model. Overall then, not a choice for driving enthusiasts, but it is, more importantly, a car in which you'd quite happily undertake a long journey, thanks to excellent refinement and an absorbent ride. The 7-seat version also usefully features self-levelling rear suspension to help cope with the extra weight it may need to carry.
Off road, you'll be in front wheel drive until the clever electronic 'torque on demand' four-wheel drive system detects slippage. It'll then immediately direct as much drive to the rear wheels as it sees fit. This really isn't a heavy duty 4x4 but should you forget that and be unwise enough to go somewhere really boggy, there's the opportunity of engaging a 4WD Lock facility which equalises power going both front and rearwards to give you a better chance of hauling yourself out.
Overall
Used buys don't get a whole lot more sensible than this facelifted second generation Hyundai Santa Fe. It's extremely well built and the mid life refresh improved on an already very competent vehicle. Hyundai's amazing warranty has meant that most cars are in extremely good used fettle, so it's really tough to find a significant caveat. Recommended.