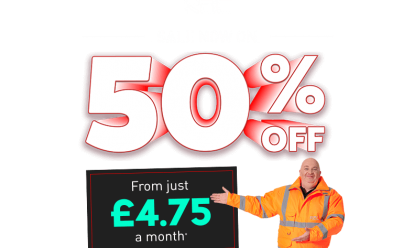 Get covered in our half price Breakdown Cover sale from just £4.75 a month.* We're the UK's best breakdown provider as voted by Auto Express drivers 2021.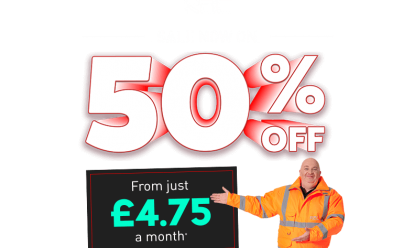 By Jonathan Crouch
Introduction
Few car companies have come so far as fast as Hyundai. That usually means that the product is far better than the public perception but judging by the take-up of the Korean company's latest range of vehicles, British car buyers are hearteningly well informed. The scrappage scheme was instrumental in introducing many buyers to the brand, and the smaller cars in the range were the key beneficiaries. Cars like this i20 supermini.
What's perhaps more surprising about the latest Hyundai models is quite how advanced the engineering is. Time was when Hyundais were cheap but with engines that lagged a few years behind its rivals. The i20 was part of Hyundai's vanguard of properly low emission family cars and it makes a solid used buy, especially in the post-2012 facelifted versions of the first generation model we're going to examine here. Here's what to look for.
Models
3/5dr supermini (1.1, 1.4 diesel, 1.2 , 1.4 petrol [Blue, Classic, Active, Style])
History
There wasn't too much in the way of fanfare when Hyundai replaced the Getz with the original i20 back in 2008. Built in Turkey for the European market, the i20 was clearly a more modern and dynamic piece of engineering than the Getz, but in order to succeed in the super-competitive supermini sector, a car needed to have very little in the way of shortcomings. And the truth of the matter was that despite advancing Hyundai's cause quite markedly, the i20 wasn't really a car that got the juices going.
The Ford Fiesta sold well to those who enjoyed driving and the Clio made the numbers to those who preferred things a bit more stylish. Quite who the Corsa sold so well to, we're not quite sure, but the i20 was neither particularly sporty, nor notably chic. What it did offer was plenty of equipment, good safety scores and solid value for money.
It did improve though. Come 2012, Hyundai launched an updated range. Prices started at less than ten grand for a new version, emissions were pared right back, the styling was made a bit sharper and materials quality in the cabin improved. This round of updates saw the i20 through to its replacement in late 2014.
What You Get
Although Hyundai has shown some adventurously-styled prototypes, it has played things distinctly safe with the i20. While this tactic appeals to more mature buyers, a little more visual polish could probably have broadened the i20's appeal to those who might otherwise look straight to a Peugeot 207 or a Renault Clio. Step inside and things start looking up. It isn't what you'd expect of an affordable supermini - it's far better. There are quality materials and soft-touch surfaces that wouldn't be out of place in a car costing twice this much, although some of the minor switchgear can feel a little brittle. The dashboard instruments illuminate in blue which is a classy touch and the ergonomics all work well.
A decent driving position is easily attained thanks to a height-adjustable driver's seat and a steering column that adjusts for both rake (up and down) and reach (in and out). Space in the back is generous enough to lever in a couple of adults, if only for shorter journeys. Go for a five-door car and it'll be fine for the school run; the 295-litre boot can accommodate the weekly shop of all but the biggest families. Flip down the 60:40 split rear seats and you'll find a flat load floor that can make the i20 surprisingly handy when it comes to the IKEA run. There's also plenty of thought that has gone into making the cabin easy to live with, with a genuinely useful glovebox and a good quota of cubbies and pockets.
What You Pay
Please contact us for an exact up-to-date valuation.
What to Look For
As owners have indicated, the i20 is an extremely reliable car. This facelifted model only improved the breed further. Hyundai's comprehensive five year warranty offered excellent peace of mind from new and any car you look at should have been serviced on the button. The only real things you'll need to look out for are parking knocks and scrapes and any damage to the interior caused by kids.
Replacement Parts
(approx prices, based on a 2013 1.2 Classic) Hyundai spares prices have garnered a deserved reputation for value and replacement parts for the i20 are no exception. A clutch assembly is around £120, whilst front brake pads weigh-in at around £35. An alternator will cost around £130, and for a starter motor you'll be looking at about £130.
On the Road
Whichever i20 model you choose, you'll find certain things in common. The ride is quite firm in an almost Volkswagen way, but the plus side is that body control and handling are surprisingly crisp. The manual gearbox is one of the best in its class, with a firm, secure feel as the ratios slot home. The brakes feel a little over-servoed at first but you'll get used to them within five minutes and feel reassured by their bite. The most popular engine was the 1.2-litre petrol unit, good for 84bhp. That power output is reached at a heady 6,000rpm, but it's no great hardship to have to row the car along using all of the engine's revs.
Do so, and you'll find the Hyundai to be reasonably rapid and light on its feet, the 12.7s 0-62mph figure slightly quicker than a comparable Ford Fiesta 1.25, with the 119Nm of pulling power enough to catapult you past that swaying artic in front nearly a second quicker between 40-60mph in 4th gear than you'd be able to manage in a more powerful Fiesta petrol 1.4. All of which defeats the point of forking out more for the i20's top spec petrol engine, a 99bhp 1.4-litre unit that really doesn't feel that much quicker than the 1.2, but does have the advantage that it can be specified with a four-speed auto transmission, in which guise this car really is rather slow.
It's the other way round with the diesels, the 1.1-litre not really doing it for us, taking nearly 16 seconds to get to 62mph, whereas the bigger 1.4 feels right for the i20 body. It still requires a few revs on the board to step away cleanly and it is a little vocal, but you'll love the sweet steering and the great all-round visibility. In other words, the i20 is a good deal more fun to drive than its reputation initially suggests. True, it isn't going to win too many traffic light Grands Prix with its 90bhp 1.4 CRDi diesel engine, getting to 62mph as it does in 13.2 seconds. Still, the long gearing gives a 108mph top speed and means that motorway cruising isn't a constant thrash.
Overall
For a manufacturer like Hyundai, its biggest-selling car ought to be its supermini. The Fiesta is the Ford that makes the big numbers, likewise the Corsa does it for Vauxhall and the 208 is Peugeot's sales star. It's therefore something of an indictment of the i20 that it was outsold by both the i30 family hatch and the i10 citycar. But, as seasoned market watchers will have realised, sometimes a car that doesn't do the business when new can come good second time round. That's very much the case with the 2012-2014 facelift i20.
Values are a bit depressed right now, but that just means you'll find bargains that are still under warranty. With bang up to date efficiency measures, you can find yourself paying £7,000 or so and getting something that still feels box fresh. On the quiet, a used i20 might just be one of the best bargains in the whole small car sector.