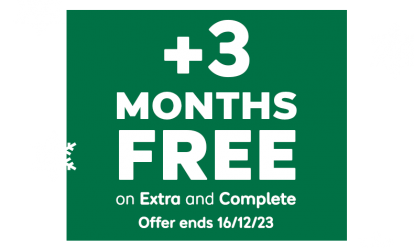 With 12 months of cover, new customers get an extra 3 months for free*.
*Added after 12 months, excludes Basic cover. New customers only. Ends 16/12/23, 7am.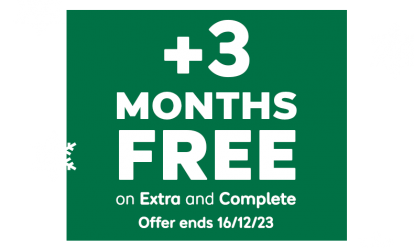 BY ANDY ENRIGHT
Introduction
Can you think of a friend you could possibly phone if Tarrant was to ask you to name the differences between a Hyundai Amica and a Hyundai Atoz? Both tiny five door city cars, both powered by a miniature 1.0-litre engine, both given the cold shoulder by UK buyers in favour of something more conventional the similarities between them seem more obvious than the distinctions. Hyundai claimed the Amica was wrapped in a more sporty, rounded bodyshell. Park the two cars side by side and they both seem vaguely slab sided, whilst the only sporting image the Amica conjures up is seniors tour golf. Nonetheless, if we put aside Hyundai's vacuous marketing puff, what are we left with? The Amica is an unconventional, if highly effective, city car that will appeal to those who want the peace of mind of buying nearly new without paying the earth.
Models
Models Covered:
(5 dr hatch 1.0, 1.1 petrol [Si, CDX, GSi] )
History
British buyers do not like egg-box shaped cars. This was the conclusion Hyundai arrived at, having seen the lukewarm reception afforded the Daihatsu Move, Suzuki Wagon R and their own Atoz city car, and the Korean giant could only look on in abject disappointment as sales of Daewoo's curvy little Matiz sailed off the graph. Rather than bring in a radically different model, Hyundai instead rebodied the Atoz city car with sassier styling, which was more redolent of an egg-box caught in a Seoul monsoon. Like the Atoz, it boasted a multi-valve engine, something that no other rival could offer and was available in Si or GSi guise when launched in the UK in February 2000.
Whilst the Atoz never really got off the ground, clocking up a barely respectable 4800 sales in its first year, the Amica had loftier aspirations and sold 5700 units in its first year, an increase of nearly 20%. Aimed as it was at first time buyers and mothers with children looking for a second or third car, the Amica stressed a friendly face, light, easy controls and more than a nod toward urban practicality. In summer 2000, a four-speed automatic replaced the three speed automatic gearbox, but otherwise the range has remained largely unchanged. At the same time, the Amica's progenitor, the Atoz disappeared from Hyundai's price lists.
That's not the end of the story, however, because in the early stages of 2006, the Amica returned. Yes, it was sporting a restyled front and rear but there was no mistaking the overall shape. A new 1.1-litre engine provided the power and equipment levels were more generous, presumably to compensate for the rather dated feel of the interior. Pricing was predictably affordable.
What You Get
The redesign that turned Atoz into Amica is clever. Although most of the metalwork is the same below the window line and the roof has been lowered only 35mm, the Amica looks much sleeker. A neat body colour rear spoiler gives the tail some character, too, and the top-spec GSi has very stylish alloy wheels. A toothy chrome grille and new front bumper give the nose a distinctive expression, quite different from the Atoz.
Hyundai took some care to distance the Amica from some of its wackier-looking Japanese rivals. In many ways, it is a far more sophisticated machine, with a tiny multi-valve one-litre 'Epsilon' engine modified for what the engineers claimed to be 'exceptional refinement and efficiency'. It comes attached to either a five-speed manual, a five-speed semi-automatic or a three or four-speed automatic transmission. Like the Suzuki Wagon R+ (but unlike the European Ford Ka, VW Lupo and SEAT Arosa buyers may also consider), there are five-doors on offer and an uncommonly large amount of interior space for a car just 3,495mm (138 inches) long and 1,495mm (59 inches) wide.
That makes it shorter than the Ka, Lupo and Arosa (which is welcome) but also narrower (which isn't). Nevertheless, the Amica boasts a standard of interior packaging that leaves its European rivals standing. The cabin is little different from the old Atoz but then it doesn't need to be. There's a neat hooded instrument binnacle, unusual circular vents, a big open cubby in front of the passenger and cup holders moulded into the centre console.
The door panels are more neatly integrated with the rest of the interior trim and have apparently been re-shaped to allow a little more knee room for tall drivers. Reducing the roof height has had surprisingly little effect on headroom; it's still generous. In fact, the Amica was voted one of the UK's most comfortable cars in a report by a leading ergonomist for What Car? magazine. You'll like the little touches too; the way the front seats recline into a semi-flat position for extra comfort over long journeys. Then there's the useful under-seat sliding tray, the built-in cup holders and the large map pockets in the front doors. Front and rear legroom is surprisingly good, as is hip and elbow room; though you'd be pushing it to describe the Amica as a family car.
It's worth pointing out at this point one item that you don't get as standard with the Amica and that's ABS. In wet conditions the brakes easily overcome the modest grip afforded by the tiny tyres. Whilst it's not dangerous per se, it is something that's worth bearing in mind if you've only ever driven ABS-equipped cars.
What You Pay
Please fill in the form here for an exact up-to-date information.
What to Look For
Despite covering low overall mileages, most Amicas see some pretty tough usage in the heart of the UK's metropolitan areas. It has one of the better 1.0-litre engines and dealers report that reliability to date has been excellent. As with any small city car check for parking bumps and scrapes, especially as the Amica may well have been purchased as a first car after passing the driving test. Also check the fitments at the rear for signs of damage by little hands. Most manufacturers could save a lot of money by taking a couple of four-year olds for a test drive in the back of their cars to see what gets ripped out. Otherwise ensure that the Amica's tyres and bumpers tyres are in good shape, that the chrome work hasn't gone a bit flaky and that there's a full service history on display. Try to get one with the ABS option fitted.
Replacement Parts
(approx prices based on Amica 1.0 Si) Nothing too terrifying here. Most Amica parts are relatively cheap. A replacement exhaust is210, but if you need a catalyst you'll need to fork out another £400. Headlamps are around £90 each, whilst a new clutch assembly is £130. Expect to pat around £170 for an alternator and £150 for a starter motor. Front brake pads are £60 a pair with rears retailing at £72. All about par for the course
On the Road
You can't expect too much of 55bhp, but the Amica is a willing performer, the tiny 1.0-litre engine getting top marks for effort, but a 'must try harder' for refinement. Ride is good, with some roll inevitable through tighter corners. Traction is decidedly modest and be aware that unless the previous owner forked out extra for it, you won't have the benefit of ABS. In the wet a heavy brake foot will have the car slithering about with all four wheels locked. The little four-cylinder engine is surprisingly lively on the road (faster in fact than the figures - rest to sixty in 15.1s on the way to 88mph - suggest). You won't want to throw this car around on country roads but for nipping around the streets, it's ideal. It will handle most roads with ease, although quicker motorways and trunk roads will require maximum throttle most of the time.
This sort of driving is not conducive to good fuel consumption. With a bit more circumspection you can expect over 35mpg around town and as much as 50mpg on the open road. With an average consumption of around 44mpg, the Amica has a potential range of around 350 miles from the 7.7-gallon tank, which will make cross country journeys that little bit more convenient.
Overall
What you're buying into with a used Hyundai Amica is peace of mind. Knowing that it's unlikely that the previous owner abused the car, knowing that you've got the backup of some of the best after sales service around and safe in the knowledge that not a lot goes wrong, as long as you're aware of the Amica's limitations it's hard to put a foot wrong. It's not the most stylish or most sophisticated city car, but it's got simplicity, functionality and value on its side, and won't cost a fortune to run. It's an honest and unpretentious used buy.