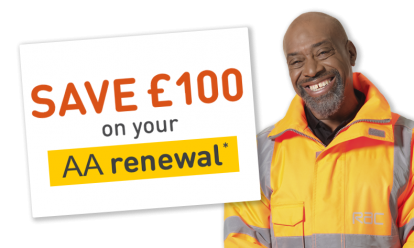 Save £100 on your AA renewal when you switch to a 24 month RAC Breakdown Cover plan. Join the UK's best breakdown provider as voted by Auto Express drivers 2021.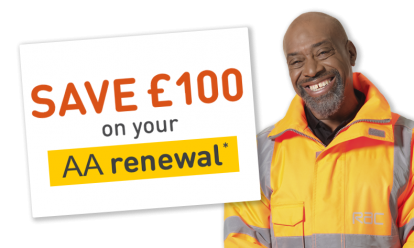 BY JONATHAN CROUCH
Introduction
It seems hard to believe now that the humble Sierra was a revolutionary of its time. It succeeded the Cortina and represented a giant risk for market-leader Ford, as it tried to leapfrog the competition with a radical 'aero' shape. The gamble paid off, after some initial buyer resistance, and the Sierra was a huge success with private and fleet buyers alike.
Models
Models Covered: Sierra - 1987-1993 (1.3 3 & 5dr Hatchback [base, L], 1.6 Saloon or 'Sapphire', Hatchback & Estate [L, LX, GL, GLX, Laser, Classic], 1.8 Saloon/Sapphire, Hatchback and Estate [L, LX, GL, GLX, Ghia, Laser, Classic], 2.0 Saloon, Hatchback and Estate [LX, GL, GLX, iGLX, iGhia, E, 4x4, 4x4 iGhia], 2.0i turbo Saloon RS Cosworth and 4x4 RS Cosworth, 2.0i Hatchback XR4i and XR4x4i, 2.8 & 2.94x4i Hatchback and Estate XR & Ghia, 1.8 Turbo Diesel Saloon, Hatchback and Estate [Classic, LX, GLX, Laser], 2.3 Diesel Saloon, Hatchback and Estate [L, GL])
History
The early cars are getting on a bit now, so you're probably best to concern yourself with 1990 or younger examples. The car was in production from late 1982, so any bugs were well and truly ironed out by then.
The range of cars on offer is obviously enormous and quality will vary by just as much. There are three bodyshells to choose from; five-door hatchback, four-door saloon and five-door estate, each with a multitude of trim options. The saloons were officially called 'Sapphire' but the name never really caught on, so don't be surprised to see a four-door car claiming to be an ordinary Sierra.
The last cars are generally easy to spot - the front indicator lenses are white, not orange, and remained so until the end of production in 1993 when the range was replaced by the all-new (and much better) Mondeo.
What You Get
Anything from a humble bread and butter family saloon to a tearaway sports-racer. The majority of decent cars still on sale will be the 1.8 and 2.0-litre hatchbacks and they make sensible buying. The trade always preferred the rear-wheel drive Sierra to its Cavalier competitor, mostly because of the long, 10-year production run and the relative simplicity of the mechanicals.
Even if you do get problems with any of these cars, chances are, there'll be someone who can fix them quickly and cheaply, close by. There are certainly advantages to driving what everyone else seemed to be driving only yesterday.
What You Pay
Please contact us for an exact up-to-date valuation.
What to Look For
Unsurprisingly, little. Be wary of very-high mileage cars for obvious reasons, though, with service records, you should be safe. Turbo cars can be a little fragile and temperamental, like most of their ilk, so buy with extra care and check for oil leaks, worn transmission (especially with 4x4 models) and an overly-smoky exhaust.
Electrical gadgets are great convenience features but a real pain to repair. Check the sunroof, all windows, mirrors and central locking, to be sure.
Be careful with recorded mileage too: the Sierra has only a five-digit readout so a car with more than 99,999 miles may not show it on the dashboard.
Replacement Parts
(approx based on a 1988 Sierra 2.0 GLX) As you might expect, parts are plentiful and relatively inexpensive. A clutch assembly will be around £85 and an alternator should be close to £65.
Brake pads are around £15 a set, a replacement headlamp is close to £60 and a door mirror should be in the region of £40. A full exhaust system is about £75 and a starter motor around £100. A front wing is around £60, a windscreen about £75, a tail lamp about £45 and a catalyst about £295 (with a £10 surcharge for the old unit). Front dampers are around £30 each and rears around £15 each.
On the Road
Virtually the last of the rear-wheel-drive rep-mobiles, the Sierra was always a good-handler, compared to many of its contemporary front-drive competitors. Trouble is, what was a good chassis at the original 1982 launch, had well and truly reached its sell-by date even by the late 1980s.
If your priority is comfort and your staple journey a daily motorway or A-road crawl, then a Sierra could be just the job. Get yourself a bargain-priced well equipped late model and you could have the last laugh at those jelly-mould jokes you'll cop down the pub.
Overall
The car that changed the face of Ford and the look of British traffic jams everywhere. Honest, uncomplicated, reliable and cheap second-hand.