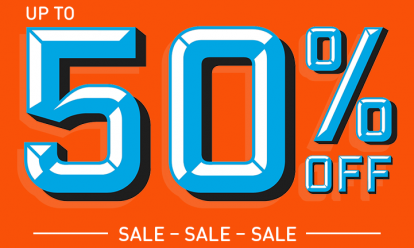 Get covered in our half price Breakdown Cover sale from just £7 a month.* We're the UK's best breakdown provider as voted by Auto Express drivers 2021.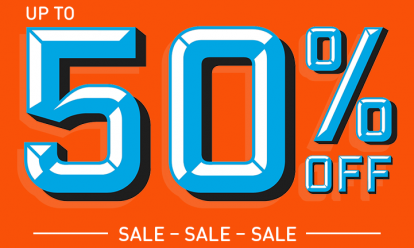 By Jonathan Crouch
Introduction
Think Ford Mustang and you instantly imagine Steve McQueen, desert highways and the American Dream. The Blue Oval brand finally started importing right hand drive versions of the 6th generation model in 2015, in both coupe form and convertible guise. Would you - could you - really justify one as a used buy?
Models
2dr Fastback coupe / 2dr Convertible - 2.3 EcoBoost / 5.0 V8
History
American buyers have always been able to justify a Mustang. From the moment the original version was launched back in 1964, it was an instant hit and went on to be the fastest selling car in history, with more than one million examples finding homes in the first year and a half it was on sale. From then on, the 'Stang became an American institution - the muscle car all others were judged by, especially in the fifth generation guise launched in 2005. It was this version, styled to reflect the Sixties original, that reignited worldwide interest in this model, customers from around the globe soon queuing up to import it from the USA.
Ford bosses took note. For years, they'd imagined the Mustang only as an American product, believing that other markets needed a less aggressive design of sports coupe - which is why this side of the Atlantic, we got models like the Capri in the Seventies and the Probe in the Nineties. Hopefully though, those kinds of coupes are now a thing of the past. Customers across the world have made it clear that they love the Mustang just as much as Yankee drivers do - which is why this sixth generation version was designed with international markets (and right hand drive) in mind from the very outset.
That's why buyers over here were offered a 2.3-litre EcoBoost four cylinder engine option as an alternative to the big old 'Coyote' V8 you'd expect this car to have. It's also why this sixth generation model is 28% stiffer than its predecessor, with suspension that ditched the old leaf springs in favour of a much more sophisticated multi-link rear set-up. Plus all versions sold this side of the Atlantic got a 'Performance Pack' as standard that you offered bigger, stronger brakes, as well as extra cooling for the engine. Will it all be enough to allow you to justify this modern Mustang as an alternative to some of the best coupes and convertibles money can buy? Come on, let's find out.
What You Get
You don't have to be a committed car fan to know what this car is. In fact, Ford is so confident in the global recognition this model enjoys that the word 'Mustang' doesn't appear anywhere on the bodywork. It helps of course that this iconic shape has been seen in so many films and TV shows, most memorably of course the 'Bullitt' movie and that car chase with Steve McQueen. This kind of instant recognition is priceless, explaining why Ford was so careful to keep the shape and style of the original 1960s model, while bringing it right up to date in this sixth generation guise.
The Fastback coupe body style is iconic but the Convertible version has its followers too. This drop-top model's roof is fabric-topped and electrically-operated of course, but not quite as sophisticated as the hoods you'll find on European rivals. For one thing, you have to be going at an arthritically-slow pace to operate it on the move (it won't work over 3mph). And for another, you have to start or finish the activation process manually. So once you've pressed the button on the roof rail and waited 12 seconds for the roof to rise, it's necessary to twist a rather awkward latch to finally lock the thing into position. It's the same process to retract the roof again, which takes 10 seconds, though for the finishing touch, you have to get out and attach two side trim panels, which is a bit of a faff.
Once you get comfortable inside, it's noticeable just how much space there is to move around. This is a bigger car than its rivals and you certainly feel that, helped by the way that the deeply cushioned six-way electrically adjustable leather seats are supportive but also luxurious and are easy to position for a commanding view ahead, though it's rather hard to see over the end of the long bonnet. Thanks to the long doors, access to the rear cabin is pretty good by class standards. You don't have to go through terrible contortions to get in and there's just about enough rear space for a couple of adults to sit in reasonable comfort over short journeys - at least in the Fastback coupe model anyway.
Finally, let's deal with boot space. You might expect to have to compromise in this regard with such an out-and-out sportscar. Think again. True, there's quite a high loading lip and the opening is fairly narrow, but you can't argue with the amount of space on offer, given the inevitable limitations of a car of this kind. Even the Convertible model can swallow 332-litres of cargo, roof up or down.
What You Pay
Please contact us for an exact up-to-date valuation.
What to Look For
We found lots of satisfied Mustang customers but they were realistic folk. Many admitted that build quality and trim fit and finish aren't the best. Check carefully around the cabin before you buy and look out for scratches and parking gauges on the big 19-inch alloy wheels. If the tyres have been worn out due to the driving style, then it's worth also checking the suspension and steering components for wear. Check that the brakes are all working. Slowly move forward and pull up the handbrake gently to see how far the handbrake lever travels and you should feel the rear of the car dip down. If only one side dips down, then the opposite side brakes could be seized. This would fail an MOT and can be costly in parts. You should also be able to feel any imbalance in the brakes, or 'warping' as it's commonly known. This is a result of heavy or prolonged braking, generating heat, then keeping the footbrake applied while stationary. This is commonly initiated going from motorway speeds, down to a stop. Or by going for a blast around the country lanes. With warping comes over heated brakes, which will feel very un-responsive and could squeal at low speeds when braking. If the handbrake handle is travelling quite high, it could mean the rear pads are getting low, so it's worth checking.
If the engine bay has been steam cleaned ask why. It's not normal practice to do this when selling a car, unless something is trying to be hidden. Check underneath the engine for any drips or leaks. If you are at the private seller's address, ask where they usually park the car and look for signs of leaks on the ground. Check all fluid levels before starting the car and it's best to view the car when the engine is cold. This way you get to hear the engine as it would sound when you start it up every morning. If the engine is warm as you arrive to view, it could be hiding a cold start issue or a rattle/noise. Either feel the bonnet for warmth or check the temperature gauge on the instrument cluster.
Check in the engine bay for any signs of crash damage. Check that all the front end pieces are secure and not loose; the grilles, bumper, front panel, headlights etc. Check the retaining screws/bolts for signs of tampering, meaning that they have been removed at some point. Check that the air conditioning works. Check that the seats move, recline, raise and the general condition for wear and tear. Also that the seat belts pull right out and retract by themselves.
Along with checking that everything inside the car works, check the radio and satellite navigation functions. Check the DAB function on the radio, as this has been a problem in the past for not working on some units. Have a look underneath the car all around to make sure nothing is hanging down or any debris is present. Give the exhaust a wobble to make sure it is secure and the mountings are present. If the exhaust has excessive movement, this could indicate the mountings are worn, possibly relating to worn engine mountings or exuberant driving styles meaning everything is moving too much. The same can be said if you wobble the exhaust and you can hear it knocking or banging against the under body of the car. Check for marks where you would put a trolley jack on the under body, then question the seller as to why the car has been in the air, possibly for modification or repair work.
It is also worth getting an HPI report to see if there are records of the vehicle being damaged or written off. For a small fee it is well worth it, as the seller could be hiding something about the car and it's just not worth taking the risk of not checking. If the car has been written off or accident repaired, the front page of the V5-log book will show this at the bottom of the page. This means that the vehicle is recorded as such and will forever be on file for the car. This decreases the value of the car and you are best off going to find a non-damaged car, as there are plenty out there. And overall? Well if there are issues, then weigh up the hassle of rectifying them. If that's prohibitive, walk away.
Replacement Parts
(approx based on a 2015 Mustang 5.0 V8 - Ex Vat) An oil filter is around £7. Front brake pads cost around £382 a set. For a set of front brake discs, you're probably looking at around £270-£300. For a set of rear discs, budget in the £180 bracket. A replacement pollen filter is around £15. For a proper Performance Sport cat-back exhaust, you're looking at around £1,430-£1,550.
On the Road
The Mustang may be offered with two very different engines, but they both deliver strong performance. Choose the turbocharged 2.3-litre 'EcoBoost' four cylinder unit and you get a free-revving 317bhp motor that blends 0-62mph in 5.8 seconds with up to 35.3mpg combined fuel consumption. That's pretty much the best of both worlds, but we wouldn't blame anyone for picking the more charismatic 416bhp 5.0-litre V8 with its subtle burble and 0-62mph in just 4.8 seconds. However, the 23.5mpg returns on offer here won't appeal to everyone. Still, whichever variant you prefer, you get a performance car that goes, stops and even handles in a manner sure to surprise drivers used to European alternatives.
Ah yes, the handling: we should talk about that. This sixth generation Mustang isn't just blisteringly fast in a straight line: it also feels surprisingly good through the corners, exhibiting precision and balance thanks to a sophisticated multi-link rear suspension design, lightweight aluminium parts, and a much more rigid body. The steering doesn't have quite as much feel as we'd like when the car's being driven hard, but it's light around town and for parking. The optional six-speed automatic gearbox that original buyers were offered is also ideal for city driving, while a slick-shifting six-ratio manual transmission option emphasises this Ford's sporting side. However you drive, it, the Mustang makes light work of lumpy roads and keeps noise at bay at higher speeds, whether you're in the Fastback coupe or a Convertible variant with the roof up.
Overall
The idea that a car built in America isn't suited to anywhere outside of the USA was blown away by this sixth generation Mustang. Where once, we would have seen this Ford as a car only for hard core enthusiasts and Mustang devotees, it's in this form a serious contender for any coupe or convertible buyer's attention if they happen to be looking for a gutsy but relatively affordable used coupe or convertible from this era with a bit of extra character.
Much more sophisticated suspension plays an enormous part in delivering the sort of ride and handling balance that European buyers expect. True, this isn't helped by the fact that this model is longer and wider than most of its rivals, but that does translate into more cabin and luggage space. As a result, you can easily use this Ford every day, something you'll enjoy doing, not least because it's packed with a level of equipment that obvious rivals simply can't match for the money. There's a lot to like here then - as you'd expect there might be. This is, after all, more than just a sportscar. It's the heart and soul of Ford.