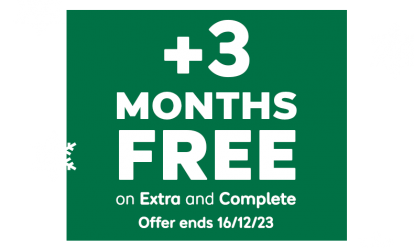 With 12 months of cover, new customers get an extra 3 months for free*.
*Added after 12 months, excludes Basic cover. New customers only. Ends 16/12/23, 7am.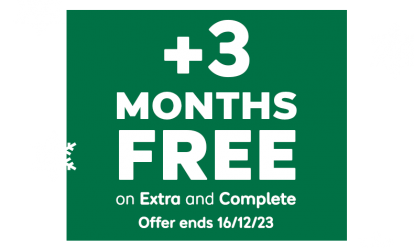 BY ANDY ENRIGHT
Introduction
"The Maverick was one Ford that British buyers never really took to their hearts. It was certainly late to the 4x4 party. Perhaps they never forgave it for that.
More likely, however, a lack of image was to blame. Not even the most optimistic of Ford dealers could pretend that this was any kind of Range Rover. The sensible ones concentrated on its more hidden virtues; a rugged build, surprisingly good off road ability and a proven reliability record. These attributes make it a good prospect as a secondhand buy. And despite the fact that relatively few were sold, prices are attractive on the used market."
These words were in fact the introduction to a model guide on the previous generation Maverick introduced in 1993. Eight years down the line they apply equally to the Series II model. British buyers, it seemed, could countenance a Ford supermini or family hatch but anything that resembled a 4x4 was consistently shunned. This represents a pity, as owners discovered the Maverick to be a machine with more than a few redeeming features.
Models
Models Covered: Five-door Compact 4x4 (2.0, 3.0 petrol [XLT])
History
Whereas the first generation Maverick was introduced as a joint venture with Nissan, the Series II version was developed with Mazda, another Japanese company but in this instance one that Ford had developed a controlling interest in. The Mazda Tribute and the Ford Maverick were offered side by side in many countries, but here in the UK Ford pulled rank and had a clear four months run at the market before the Tribute appeared in August 2001.
The job was complicated by the fact that between the inception of the Series 2 Maverick project and it arriving on sale, Ford had founded the Premier Auto Group, a key component of which is Land Rover. The Maverick had suddenly become a car that was utterly redundant. What was the point in spending money promoting a car that was competing against - and if Ford were honest with themselves - didn't stand a chance of muscling out the market leader, the Land Rover Freelander?
And so it proved. Promotion for the Maverick was very low key and customer take-up was similarly underwhelming. No diesel version was ever offered and more modern rivals soon extinguished what little spark of interest surrounded the Maverick, leaving it to wither on the vine. The Maverick quietly disappeared from the pricelists towards the end of 2003.
What You Get
Despite its platform being shred by Mazda, the target market for the Maverick soon becomes apparent when you climb inside. The plastic slab of dashboard betrays the Ford's US-bias more than anything else, the column-mounted automatic gearbox on the 3.0-litre car being probably the least happy aspect of the vehicle, hunting between gears and with detents on the shift that make it difficult to just drop straight into Drive. It's also something of a shame that it's only possible to lock the Maverick into first, second and top (fourth) gear, as third would be the ideal gear to take advantage of the Maverick's surprisingly agility.
As we've alluded to, the interior, though well equipped, probably won't impress those with an eye for aesthetics. Everything works, seems well placed and well thought through, and yet feels drab, cheap and uninspiring. Interior space and luggage space is well up to the mark, the Maverick is longer than many rivals, evidence of which is instantly apparent the moment you throw the tailgate open. The rear seat is something of a shapeless bench, but the space available is excellent. Both models get ABS with electronic brakeforce distribution which works staggeringly well, plus air conditioning and an electric sunroof. The V6 also features cruise control, leather seats and an astonishingly ugly six-disc in dash CD player. It's also the only vehicle in its class to feature side airbags and second-generation dual front air bags as standard.
The exterior styling works well in a modest way. Ford were trying for a "tough functional appearance" and they've hit the spot whilst taking a big dip into the bin of generic 4x4 styling cues. The upshot of this is that unless you know what you're looking for, the Ford Maverick won't catch your eye, looking as it does like a morphed together rendering of a Freelander and a Honda CR-V. Nevertheless, in offending nobody and excelling in a number of areas, the Maverick, badged the Escape across the pond, notched up 75,000 orders in its first three months on sale. Few of these new owners will be disappointed with their purchase.
Whilst the Maverick isn't perfect, it's the sheer honesty of the thing that generates a feeling of partiality towards it. How many times have we heard manufacturers of 4x4s claim that their offering drives like a car, only to find that the car they were using as a reference point would probably have failed an MoT on collapsed shocks? The Maverick is a refreshing exception to this rule, and the V6 in particular gives the Ford a level of on-road utility that few rivals could ever dream of.
What You Pay
Please fill in the form here for an exact up-to-date information.
What to Look For
The Maverick is a rugged beast; certainly a good deal more so than many of its compact 4x4 rivals. No mechanical gremlins have been reported, as both the engines are well-respected units. Inspect the underside of the car for off-roading damage to the exhaust, driveshaft and wheelarches if you suspect that the previous owner was one of the 7% who Ford claimed would take their cars off the blacktop and engage all-wheel drive.
Replacement Parts
(approx based on 2001 2.0) In common with most Fords you'll find parts plentiful, but in this instance they're not particularly cheap. A clutch assembly is around £195. Front brake pads are around £55, a rear exhaust about £75, and an alternator around £200. A headlamp is about £115. Don't visit a Mazda dealer for cheap parts as you'll find they're a bit pricier.
On the Road
Due to its one-piece body construction and independent suspension, mention of which would have off-road purists shuddering, the Maverick is the best of the current generation of compact 4x4s when it comes to blacktop behaviour. The Toyota RAV4, Honda CRV and Land Rover Freelander never get close to the taut, lively feel of the Maverick. It's a testament to how far Ford have progressed in terms of ride and handling in recent years that perhaps the biggest compliment you could level at the Maverick is that it feels like a typical Ford to drive.
This means a body that's resistant to roll, deft yet safe handling all backed up by sharp and lively steering. The 194bhp 3.0-litre engine feels throaty and powerful, certainly a good deal quicker than its 10-second sprint to 60mph would suggest. In normal conditions, 100% of the drive is directed to the front wheels, resulting in an average fuel consumption figure of 22mpg. The 118 bhp four cylinder 2.0 litre unit shared with the Mondeo is better if fuel economy is a concern, averaging around 32npg in give and take conditions. If any slip from the front wheels is detected, the Control Trac II system comes into play, a rotary blade coupling governs the proportion of drive sent to the rear wheels. If things get really slippery, a button on the dash locks the coupling, directing an even 50:50 proportion of drive to the front and rear wheels. If things get slipperier still, it's probably time to start looking for a nearly new Discovery.
Overall
Although its still a little early to start banging the drum for the Series II Maverick as a genuine used bargain, the steady residuals show that owners rate them highly. It may not be the most chic of 4x4s in this fashion conscious corner of the market, but a used Maverick makes a versatile workhorse.