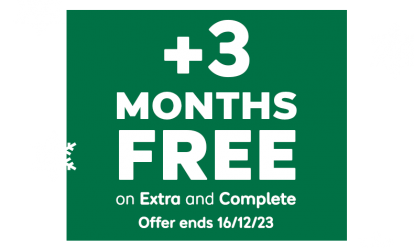 With 12 months of cover, new customers get an extra 3 months for free*.
*Added after 12 months, excludes Basic cover. New customers only. Ends 16/12/23, 7am.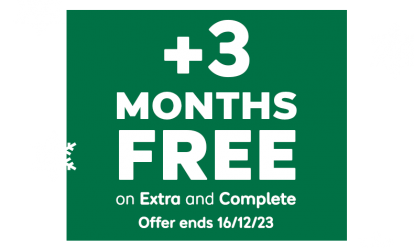 BY ANDY ENRIGHT
Introduction
Marking a return to a front-engined layout for flagship sporting Ferraris, the 550 Maranello sparked a revival of more usable Ferrari models. With a layout harking back to the Daytona of the Seventies, the 550 backed up its position by carrying a stick the size of a giant redwood. With 485bhp to call upon, it was at least two seconds quicker around the Fiorano test track than the Ferrari F355 - itself no slouch. With used models now starting to appear, can a 550 Maranello justify itself on any rational basis? Find out here.
Models
Models Covered: (2 dr coupe 5.5 litre petrol)
History
It's probably fair to say that the Ferrari 550 Maranello's press reaction was muted upon its launch in late 1996. Despite the passenger rides around the Nurburgring with Michael Schumacher at the wheel, the press were less than effusive about the car's styling, denigrating it by repeatedly comparing it to a pumped up Toyota Supra. Whilst stylist Sergio Pininfarina's aim was to ensure that "the car must be aggressive and must give you an emotion. It must not be a cold fishit must respect the best of the Ferrari Pininfarina tradition", his results were less than 100% successful.
Nevertheless, whilst it's unlikely to go down as a classic Ferrari shape, the 550 Maranello has gradually become accepted as possibly the best Ferrari driver's car of the last twenty years, leaving aside for a moment low-volume specials such as the 288GTO or F40. It is this level of acclaim that will appeal to Luca di Montezemolo, Ferrari's charismatic president, who dictated the layout and name for the 550 and who made no secret of his dislike for its predecessor the mid-engined 512TR. Neither was he particularly enamoured by the fact that the average Ferrari owner was covering less than 2000 miles per year.
Firmly believing that the best advertisement for Ferrari is seeing the cars on the street, di Montezemolo envisioned a more usable car, a car which could be used in the Grand Touring tradition, but which wouldn't compromise on raw ability. Packaging constraints suggested a front-engined layout, the mid-engined 512TR dismissed as "a car that was too much of a show-off". Judging the 550 Maranello by those criteria, it's a resounding success, but the jury may well be out for some time yet on whether Pininfarina's objectives were ever met.
The 550 Maranello remained largely unchanged since launch, a few small detail changes being made along the way. The big news came in October 2000 with the unveiling of the 550 Barchetta Pininfarina Limited Edition, a run of 448 'speedster' style convertibles of which 45 were earmarked for this green, pleasant, and notably wet, land. The 550 was replaced in summer 2002 by an evolutionary model, the 509bhp 575M Maranello.
What You Get
Leaving aside the question of depreciation, performance or running costs, the less tangible aspects of Ferrari ownership come to the fore with the 550. Take the interior for starters. There's a refreshing lack of pretension in its execution, a firm understanding of Ferrari heritage and what's necessary and what's mere frippery. No pompous walnut veneer here, no mock-F1 style carbon fibre. Nor are there modern niceties like steering wheel stereo controls, dimming mirrors or cup holders. Can you imagine the late Enzo Ferrari ever specifying cup holders in one of his cars? The very thought of trying to drink while at the helm of a Ferrari. The great man would turn in his grave.
No, a Ferrari cockpit should always be designed for driving - and this one is. That doesn't stop it from being an automotive work of art, however, swathed in leather with careful chrome touches here and there. Take the polished gear-knob - it looks and feels extraordinary. Alone, it must be worth £500; or maybe even £1,000 - who can tell?
Though the exterior styling may be more Beckham than Barrichello, this is a car for people who love Ferraris and don't mind others knowing. Perhaps it is this more than anything else that marks the 550 Maranello's greatness. You can't imagine someone who might otherwise consider, say, a Mercedes SL or a Jaguar XK8 buying this car; it's too wild - too extreme. But, unlike the F360 Modena, not so wild and extreme that you couldn't really use it as everyday transport. Which, by almost any justification, is about as good as it gets.
What You Pay
Please fill in the form here for an exact up-to-date information.
What to Look For
The 550 Maranello is an astonishingly reliable car. In order to demonstrate its durability, a team of British journalists drove one from Buenos Aires to Tierra del Fuego, a trip of over 3000 miles on a mixture of tarmac, snow and dirt tracks. Despite the merciless pounding the car received, the only reported fault was a broken temperature sensor on a catalyst, testament to the 550's mechanical ruggedness. Using four valves per cylinder instead of the increasingly common Ferrari five, the Maranello is a surprisingly uncomplicated beast. Despite generating 48bhp more than the 456M model's V12, the engine feels unburstable, and hasn't given any major problems, but check for a weeping cam cover. Minor electrical problems have been reported, with spurious warning lights being an area of note. This reliability means that the 550 is not one of those cars that seem to arrive on the market shortly before the warranty runs out. Look for a full main-dealer service history, check for accident damage and make sure the car is HPI clear. When you're spending these sums of money, it pays dividends to take a look at a few cars and take an expert with you.
Replacement Parts
(approx based on a 1999 550 Maranello) It shouldn't come as a blinding revelation to discover that spares for the 550 Maranello cost a fair bit. A pair of front brake pads retail at £270, whilst rear pads are also £270 and a new alternator is, bizarrely, £270. Pay £270 for a new clutch assembly and your friendly Ferrari dealer will block your exit demanding another £80. A starter motor retails at around £170, whilst a replacement headlamp is £360. If you need a new exhaust, prepare to part with £4,400, including catalysts but excluding manifolds. Kwik Fit may not have this part in stock.
On the Road
Under the bonnet lies the four-camshaft, four-valve per cylinder 65( V12 first used in the 456GT. But here it develops more power; 485 braked horses to be exact. The rest to sixty time of 4.3 seconds suggests that you have only to brush the throttle for them to make an instant bid for freedom. Nor will the endless surge of acceleration expire until you reach 200mph.
It puts these figures into perspective when you reflect that not long ago, Grand Prix cars had that kind of power - and struggled to last for a two-hour race. In contrast, the 550 has been developed for the long haul; when you clunk the door shut, this much is obvious. This is a car that will withstand hard use; spend a day at a racetrack with an ordinary performance car and sooner or later, it will give up on you. The brakes will fade, the tyres will overheat; oil smoke will start spilling out of the exhaust. And if none of that happens, it will probably burn up the driver.
You don't have to pound round Monza in a Maranello to know that this car won't be like that. At the launch, a couple of examples were thrashed round and round the new Nurburgring all day by Michael Schumacher and Eddie Irvine - and then driven home afterwards. The problem with Ferraris of the past was that lesser mortals, lacking the ability to investigate the extremes of their car's performance, were often left feeling short-changed. These people will appreciate the three-phase traction-control system, calm and collected enough to put a stop even to Herr Schumacher's tail-out antics. 'Real' drivers (or stupid ones if conditions are dangerous) will want to switch the system off. At this point the 550 demonstrates its talents, being no more malignant than an MX-5 if, for a moment, you can ignore the image of money emptying from your wallet into the coffers of Pirelli.
Overall
How on earth can a car that averages 12.3mpg, is fitted with a 5.5-litre V12 engine and which can run at nigh-on 200mph be recommended as a sound used buy? Depreciating at a steady £4,000 per year, and with spares and servicing costs at least this, Ferrari 550 ownership is a serious proposition. Judged objectively, it doesn't make a whole lot of sense, the Maranello doing little beyond the capabilities of, for example, a BMW M5. Nonetheless, in this bracket the money you pay is less about what you get and more to do with what your possessions say about you. And what does the 550 Maranello say about its owner? Beauty being in the eye of the beholder, we'll leave that to you