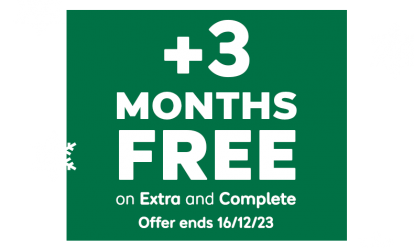 With 12 months of cover, new customers get an extra 3 months for free*.
*Added after 12 months, excludes Basic cover. New customers only. Ends 16/12/23, 7am.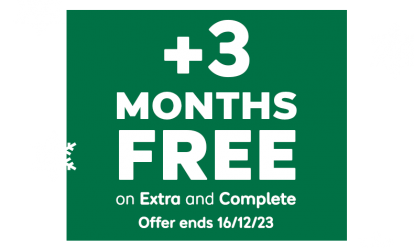 BY ANDY ENRIGHT
Introduction
Someone needs to have a word with Daihatsu. With the Sirion, they upset the applecart by offering a car priced and marketed as a supermini, but as big as many of the cars in the next class up. That sort of behaviour will not endear them to Seat Arosa, Nissan Micra and Volkswagen Polo owners. Getting more for your money is a used car motto, and on this basis, the Sirion looks like an interesting buy.
It's certainly an individualist proposition. With its vaguely retro styling and strong fuel consumption showing, a used Sirion is worth looking at if low budget, stylish urban transport is on your shopping list.
Models
Models Covered:
5dr hatchback 1.0 petrol [Base, +,E,Deluxe,EL,SL] / 1.3 petrol [EL,SL,F-Speed,4trak] / 1.3 Rally [Rally2, Rally4]
History
The Sirion is one of those cars that probably shouldn't exist. Daihatsu has a small car range that includes the Cuore and Charade models, not to mention the Grand Move micro MPV for those who need more room. Finding a gap in this product range is a tricky prospect indeed, but find one they did. The Sirion was introduced in June 1998 as a model more spacious than a Cuore but still offering the benefits of the three cylinder 1.0-litre engine. In fact, with all of the niche models in their range, the Sirion is probably the most mainstream item, competing head on with its supermini rivals, at least on price.
Upon launch, the range consisted of a base model and a Sirion+, with added equipment. The range then remained to all intents and purposes unchanged until October 2000 when a revised E and EL trim structure was introduced for the 1.0-litre version and a new 1.3SL version added at the top of the range. This had the option of clever F1-style gearchange controls. In mid-2002, the line-up was facelifted and smartened up inside. A 4-wheel drive '4trak' model was added to the range, as were hot hatch 'Rally2' and 'Rally4' variants. A new Sirion arrived in 2005.
What You Get
The Sirion is so stylish it's debatable as to whether the effect was intended or accidental. There are 1950s industrial Japan design cues all around the car, with so much that is noteworthy and interesting. The stretched headlamps give the car an appearance of its hair being pulled back, and sit over a trim chromed bumper. This tapers off to a point along the Sirion's flank, guiding the eye back to the kicked-up bustle tail. Not even the Ford Ka could rival the Sirion for cafe society cool. All it needs to complete the look are some stylish wheels and a funky old-school colour scheme, like orange or lime.
Equipment-wise, the Sirion makes a good case for itself. Both models have power steering, twin airbags, electric mirrors, an engine immobiliser and headlamp levelling, itself a rare feature in cars of this class. The Sirion+ adds side airbags, air conditioning, central locking and electric rear windows. Anti lock brakes, a four-speaker stereo, 14" wheels and tyres and a roof spoiler also mark the Sirion+ from its more humble sibling.
Despite offering more space inside than many of its rivals, the Sirion is still quite a tight squeeze for five passengers. Four is a more realistic prospect, and even then, taller passengers will have to sit splay-kneed. Front seat comfort is aided by the standard fitment of adjustable seat belt anchors. This also helps prevent 'submarining' - the action of slipping under the belt in the case of an accident.
Safety is a big feature of the Sirion range, especially so with the Sirion+. As well as its ABS, twin front and side airbags and seatbelt pre-tensioners, the Sirion+ is also fitted with side impact beams, a door release system which unlocks the doors in an accident and also brake assist. This is a system which was pioneered by Mercedes, helping to apply maximum and prolonged pressure to the braking system if it detects a panic-braking manoeuvre.
What You Pay
Please fill in the form here for an exact up-to-date information.
What to Look For
The Sirion is too new for any significant faults to have emerged. It will probably have been exposed to a fair amount of city driving, so check for parking knocks and scrapes from errant shopping trolleys. As well as young urban trendies, Sirions also appeal to more elderly owners who will probably have given the car a more gentle upbringing. Otherwise, the usual reminder to obtain a service history applies.
Replacement Parts
(Estimated prices, based on a 1998 Sirion) Look up and down the Sirion's price list and you can be pretty sure that the news is better than you'd have any right to expect from such a specialist car. A clutch assembly totals £120, whilst a complete exhaust system will see change from £170. A pair of front brake pads are just over £40, whilst a replacement for one of those crazily stretched headlamps is around £85. Opting for exchange parts is a good way to cut costs further, and enables a radiator to be priced at around £140, an alternator at about £230 and a starter motor approximately £170.
On the Road
Despite being larger than its sibling, the Cuore, the Sirion shares the same 1.0 engine and as such makes it a bit tedious on longer journeys. Sirion owners can expect to be blown away by larger engined (and consequentially more expensive) Arosa, Polo and Micra variants. Despite that, it can tackle motorway inclines with relative ease, but driving the Sirion will suddenly make other trunk road users seem extremely quick.
Where the Sirion+ can get its own back is in the braking department. The 'brake-assist' system fitted may take some getting used to at first, but the enthusiastic driver will love the way that when combined with ABS, brake assist can haul the Sirion+ to a halt with devastating poise.
The roof spoiler of the Sirion+ may make you feel slightly self-conscious in a car that tops out at 90mph, and its appearance is slightly at odds with the car's clean lines. Other features are similarly mixed in their blessings. The four speed automatic is fine for gentle town use, but saps the tiny 1.0-litre engine's performance considerably, making overtaking something you'll need to buy a wall planner to schedule.
Upon launch the Sirion claimed to be the world's most fuel-efficient petrol car, an arguable point considering its smaller, lighter sibling the Cuore uses the same unit. Nevertheless, it's still an impressive performer. An urban figure of 42.8 mpg is not to be sneezed at, and on a run a Sirion will top 60 mpg.
Overall
'Mainstream' for Daihatsu translates to the far side of odd for many more straight-laced manufacturers. Despite offering better than supermini proportions, the Sirion is powered by a city car engine, and this will limit its appeal to some. If you want a small car, but are considering doing a fair amount of motorway miles, an older and larger engined Polo or Micra may well be a better bet. If, on the other hand, you are sold on the chic Japanese retro styling or are attracted by the Sirion's blend of safety and economy, it makes a great used buy.