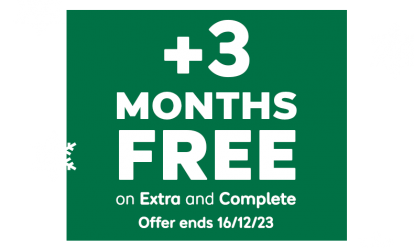 With 12 months of cover, new customers get an extra 3 months for free*.
*Added after 12 months, excludes Basic cover. New customers only. Ends 16/12/23, 7am.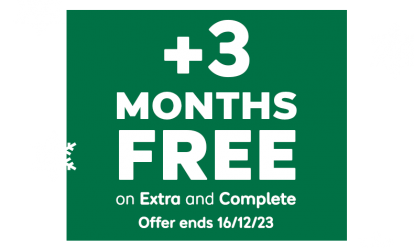 The Jogger Hybrid is pricey for a Dacia but cheap for what you get. Jonathan Crouch reports
Ten Second Review
Budget maker Dacia tests the limits of what people might pay for its brand with this car, the Jogger Hybrid 140. It offers a proper full-Hybrid powerplant, seven seats and auto transmission. For less than rivals will charge for a conventional engine, five seats and a manual gearbox. Still a proper Dacia then.
Background
Value is relative isn't it? When the first generation Dacia Sandero was launched back in 2013 in the UK for around £7,000, it would have seemed inconceivable that a decade later, we'd be testing another Dacia costing over three times that much. And equally conceivable that we'd still have been telling you that it was great value. Yet here we are doing exactly that with this model, Dacia's Jogger Hybrid.
It's the Renault-owned Romanian brand's very first hybrid (of any kind) and somewhat over-due because all the mechanicals in play here have been available to the marque since before the Pandemic. We refer to the 1.6-litre full-Hybrid unit that we've already seen in Renault's Clio and Arkana models, as well as the Nissan Juke Hybrid. Here, it's fitted to a seven-seat estate, today's solution for families who not long ago would have turned to the now out-of-favour genre of compact MPVs.
Driving Experience
You'll need a quick refresher on the mechanicals here if you're not familiar with them from the various Renault E-Tech models in which they've already been used. So there's a normally aspirated 1.6-litre petrol engine wedded to a clutch-less four-speed auto gearbox and a couple of electric motors powered by a 1.2kWh battery. The bigger of these motors drives through the transmission, while the smaller one runs the starter generator and tweaks engine rpm for rev matching. Performance is modest, though the 10.1s 0-62mph time is 1.1s quicker than the alternative conventional 1.0-litre TCe 110 variant, courtesy of a 28bhp power boost - to 140bhp. There's 200mm of ground clearance and the Jogger will tow up to 1,200kg.
The Jogger sits on a relatively modern Renault CMF-B platform that's fine for purpose but not stiff enough to deliver particularly engaging handling dynamics; this car isn't intended for that kind of driving. But it'll be easy to use in town, thanks to a light electrically powered steering system that requires little effort to turn at low speeds. There's an 11.7-metre kerb-to-kerb turning circle. There's more camera safety kit than used to be on Dacias. This one gets an Automatic Emergency Braking System (AEBS). And can be fitted with Blind Spot Warning, which illuminates an LED light within the door mirror to warn the driver if another vehicle may be concealed from view.
Design and Build
Apart from the badge work, there's nothing to mark this Hybrid version out from its more conventional showroom stablemate. The Jogger is the longest model Dacia makes, measuring 4.5m thanks to the 30cm wheelbase increase it enjoys over its Sandero hatch stablemate. You'll spot the visual SUV vibe here - 200mm of ground clearance, modular roof bars and scuff plates see to that. And disguise the fact that from the B-pillar forwards, everything is pretty much the same as a Sandero. There is though, a 40mm step up at the rear to offer the additional height and width needed for the extra seating row.
Inside, there's quite a modern dashboard, embellished with fabric finishes. Infotainment is based around an 8-inch centre monitor with smartphone mirroring. This Hybrid version gets a 7-inch digital instrument screen - which displays things like your mpg, energy flow and how much battery charge the hybrid system still has.
Access to the second row is easy thanks to the 2.9-metre wheelbase, with wide-opening doors and reasonable knee room; you could seat a couple of adults there reasonably. Plus you can have trays fitted to the front seat backrests. The Hybrid installation thankfully doesn't affect either third row seating or luggage space. The Rear-most chairs are obviously only for kids and reaching them requires a little bit of athleticism. With these extra pews in place, the boot volume is only up to 213-litres, so you won't fit in more than a few shopping bags with all the rows in place. These additional pews don't slide or fold into the floor, so when you're not using them and you need extra boot space, you have to take them out (fortunately, they only weigh 10kg each), freeing up as much as 712-litres of space. If you need more room, the middle row seats roll forward and split 60:40. Maximum carrying capacity is 1819-litres.
Market and Model
The Hybrid 140 model goes without the base 'Essential' trim level of the standard Jogger model, so comes only in mid-level 'Expression' and top 'Extreme SE' forms, priced respectively from launch at either £22,595 or £23,395. To give you some perspective, that's about £4,000 above the un-electrified manual gearbox 1.0-litre TCe 110 variant.
Both versions get the brand's clever modular roof bars. And front and rear skid plates, plus 75% tinted rear windows, rear parking sensors, a rear view camera and keyless entry. Inside with both models, you're treated to automatic air conditioning, a 7-inch digital instrument cluster and cruise control with a speed limiter.
Infotainment's taken care of by an 8-inch central Media Display screen with a 4-speaker DAB audio system, plus 'Apple CarPlay' and 'Android Auto' smartphone-mirroring. There's a reasonably complete safety tally that includes an Automatic Emergency Braking System, a Blind Spot Warning set-up and six airbags with an emergency call system linked to them. The top 'Extreme SE' version adds 16-inch black alloy wheels, heated front seats, second row fold-out trays, a boot tray, an upgraded 6-speaker audio system and some visual embellishments.
Cost of Ownership
You'd expect a decent step forward in efficiency figures with this Hybrid 140 variant - and you get it. Combined cycle fuel economy is rated at 56.5mpg, which should give you a decent driving range from the 50-litre tank. The CO2 reading is 112g/km. To give you a point of comparison, the conventional 1.0-litre TCe 110 version manages 48.7mpg on the combined cycle and 130g/km. We do wonder though, whether quite a few customers wouldn't be just as well off with the kind of LPG set-up that the brand offers with its smaller Sandero with a much lighter premium over the conventional engine. Dacia says that it has no intention of offering that to Jogger folk. Insurance is group 15E.
On to the warranty. Dacia offers an industry standard 3-year/60,000 miles guarantee from the showroom, backed by three years or 60,000 miles of roadside assistance. For a little more, you can extend the cover by two years or you can up the period covered to a Kia-equalling 7 years and 100,000 miles. Service intervals are every year or every 12,000 miles and since most Renault dealers look after Dacias too, you shouldn't be too far from a specialist workshop. It also helps that there's a timing chain that'll last as long as the engine. Dacia offers a choice of pre-paid servicing schemes covering you for either two years and 24,000 miles or three years and 36,000 miles.
Summary
We still think the Jogger makes most sense in its cheaper entry-level petrol form, but if you've a little more in the budget, then this Hybrid version makes a good case for itself. With fuel economy figures proving that there really is no need to buy a diesel these days. Plus there's the advantage here of an automatic gearbox to replace the notchy 5-speeder you must have on the base version.
Otherwise, the pluses and minuses here are the same as those we gave you when we tested the Jogger in its simplest form. You won't get cutting-edge safety here or pin-sharp driving dynamics. But we'd contend that in both these areas, this Dacia is probably a better bet than the kind of four or five year-old family 7-seat SUV you'd get for the same money. Here, you're getting yourself a new car for the same outlay. And in the case of the Jogger Hybrid, a surprisingly sophisticated one.