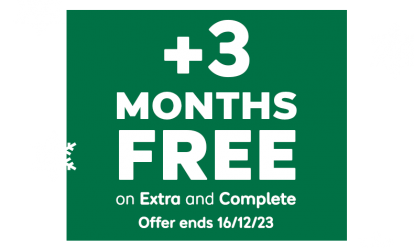 With 12 months of cover, new customers get an extra 3 months for free*.
*Added after 12 months, excludes Basic cover. New customers only. Ends 16/12/23, 7am.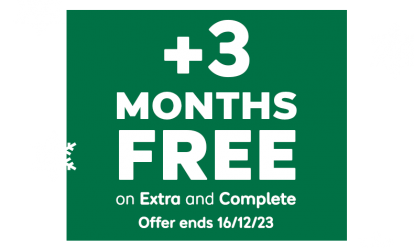 BY JONATHAN CROUCH
Introduction
'Sensible' is the word that most readily springs to mind when considering Citroen's Xsara. Under the skin, there's nothing much to differentiate this family hatchback from the PSA Group's equally sensible Peugeot 306. Look a little closer, however, and there are distinct character traits.
Certainly there's none of the quirkiness of small Citroens of the past - but then if you're buying a car like this, you probably don't want that anyway. The Xsara handles better than the equivalent Ford Escort that was a key rival when the Citroen was first launched, is more up to date and probably will have more equipment. If that's enough, check one out.
Models
Models Covered:
Xsara - November 1997-October 2000:
1.4 [5- door -X, LX]&/ [Est - X, LX] / 1.6 [5-door - X, LX, SX] & [Est - LX] / 1.8 [Coupe - VTR] & [5-door - SX, Exclusive] & [Est - Exclusive] / 2.0 [Coupe - VTS] / 1.9D [5-door - X, LX, SX] & [Est - X, LX] / 1.9TD & HDi [5-door - X, LX, SX, Exclusive] & [Est X, LX, SX, Exclusive]
History
The Xsara was launched to a lukewarm reception in November 1997, initially as a five-door hatchback. There were 1.4, 1.6 and 1.8-litre petrol engines, plus normally aspirated and turbo charged 1.9-litre diesel units, all lifted straight from the rival Peugeot 306. Trim levels were X, LX, SX and Exclusive.
A Coupe model was added in March 1998, using not only the 1.6 and 1.8-litre petrol engines but the even faster 2.0-litre unit from the Peugeot 306 GTi-6 hot hatch. A month later, an estate body style joined the line-up, it's engine and specification range exactly duplicating that of the five-door hatch. ABS was standardised across the line-up in early 1999. A 90bhp HDi diesel engined version replaced the turbo diesel models in August 1999.
You might also consider some of the numerous special editions that were good value for money - for example, the 1999 West Coast five-door hatch had a 1.4-litre petrol engine, air conditioning and four airbags as standard. The 2000 Forte was similarly equipped and subsequently became a permanent part of the range with 1.8 petrol and two-litre HDi diesel power and a choice of five-door hatch and estate body styles.
What You Get
Whether you choose Coupe, five-door or estate bodystyles, you'll appreciate the fact that the Xsara had the largest cabin in its class and most luggage space. The Xsara also tended to be one of the best-equipped models in the sector, a fact emphasised by the provision of ABS as standard across the range late in 1998. Apart from that, there are also plenty of 'big car' features like audio controls on the rake and reach-adjustable steering wheel fitted as standard on every model. These are added to more conventional inclusive fare like power steering, front and side airbags, central locking and a four-speaker stereo. Plusher models have air conditioning and most have power for the sunroof, windows and mirrors.
More significant, however, are the numerous clever design features that, in their day, demonstrated ingenuity to be alive and well at Citroen. For example, the way you can clip the rear parcel shelf behind the back seat of the five-door when not in use. You can also lock the split-folding rear seats in place; this is particularly useful when you're using the 'garage key' provided for you to give to dealerships or valet parkers. Unlike the driver's key, it won't open either the boot or the glove box, so you don't have to worry about valuables.
Other nice touches include a height-adjustable rear view mirror, visible child lock indicators for the back doors that can be seen from the front and a digital indicator service which flashes up every time you start showing the number of miles to your next service. Surprising omissions include a three-point centre rear seatbelt. There is, however, a deactivation feature for the front passenger airbag, to allow children to be carried safely in the front.
What You Pay
Please fill in the form here for an exact up-to-date information.
What to Look For
Build quality is good however and few faults have emerged so far. Check for over-enthusiastic use on Coupe models.
Replacement Parts
(approx.based on 1996 1.4 excl VAT) A clutch assembly is around £90 and an exhaust system about £385 including a catalytic converter. Front and rear brake pads will be in the vicinity of £40-45 each.
A radiator is about £150, an alternator about £250, a starter motor £220, and a replacement headlamp can be up to £75-80.
On the Road
Nearly all the Xsara's hardware is either carried over from the ZX it replaced or borrowed from Peugeot's 306 - so it's proven in terms of ride and handling, both were amongst the best you could find in the late 90s family hatchback sector.
Try it over speed humps or a poorly surfaced road and you can't help but be impressed with the way that the springs absorb all that the elements can throw at them. The flip side is that such a soft ride does, inevitably, mean an extra dose of roll in the corners when you're pressing on hard. In giving, the engineers have also taken away. If you want something stiffer however, the more tautly sprung Coupe models should provide it.
Coupes come with 1.6, 1.8, 2.0 or 2.0HDi power. Most buyers, however, opt for the 1.8-litre unit also used by five-door and estate models, so it's just as well that it's no slouch. Rest to sixty occupies less than ten seconds on the way to over 120mph. Fuel consumption - around 34mpg - is about average by class standards.
Overall
In the final analysis, Citrophiles might be a little Xsad that the days of engine-inflatable suspension, rotating-barrel speedometers and non-self-cancelling indicators have gone forever from the brand. Many others however, will be impressed with the thought that went into the Xsara. Buying a Citroen makes a very different statement these days.