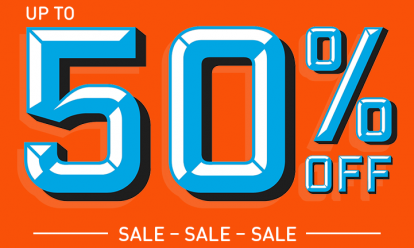 Get covered in our half price Breakdown Cover sale from just £7 a month.* We're the UK's best breakdown provider as voted by Auto Express drivers 2021.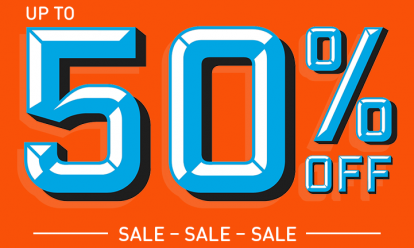 By Jonathan Crouch
Introduction
Citroen's second generation Berlingo van was one of the market's best selling compact LCVs during its production run between 2008 and 2018. Towards the end of that period, in 2015, Citroen substantially updated it and if you're looking to buy a used example of this second generation model, it's these last-of-the-line models we'd ideally direct you towards. Here's why.
Models
3dr compact van (1.6 petrol, 1.6 diesel X, LX, Enterprise])
History
Think of a compact but spacious van and it's really quite likely that you'll find yourself considering this one, Citroen's Berlingo. This second generation version was frequently the best selling LCV in its segment throughout its ten year production run between 2008 and 2018 and over the years, it became a very complete proposition indeed, most notably in the post-2015-era facelifted guise we're going to look at here from a used vehicle perspective. This enhanced design got a smarter look, extra Euro6 efficiency and more sophisticated equipment.
The Berlingo has always been the kind of van you buy if your business needs a compact LCV that isn't quite as small as a modern cityvan-sector model would be - something like Citroen's own Nemo. Vehicles like that are based on superminis: Berlingo-type models, in contrast, sit upon the more spacious platforms originally developed for family hatchbacks or small MPVs. There are certainly plenty of vans of that type, this MK2 Berlingo in its era directly taking on strong-selling contenders like Ford's Transit Connect and Volkswagen's Caddy, along with two brand-shared designs, the Renault Kangoo/ Mercedes Citan. And the Vauxhall Combo/ Fiat Doblo Cargo. The Berlingo's design has also long been brand-shared of course: fundamentally, this vehicle is pretty much identical to a Peugeot Partner.
The 2015-era package of changes to the facelifted version we're going to look at here included a smarter front end, the option of modern interior media connectivity and the chance to specify the brand's latest clean and super-frugal Euro6 BlueHDi diesel technology.
What You Get
The look of the Berlingo van was smartly updated in this post-2015 guise, with the bumper, radiator grille and daytime running lights all more carefully integrated to give the front a smarter appearance. The neater bumper and radiator design was created to sit lower and wider as part of a look that Citroen hoped would underline the robust strength of the vehicle.
There were two Berlingo bodystyles to consider - the standard 'L1' version and the longer 'L2' derivative with a 3.7m3 capacity. There's another way though, that you can achieve that useful 3.7m3 carriage capacity figure, yet still stick to the more affordable L1 bodyshape. Avoid entry-level trim and your Berlingo will come with what the brand calls its 'Extenso' modular cabin, a configuration which allows the outer passenger seat to be folded flat so that longer items can be poked through from the cargo area. With this feature in place and in use, load capacity increases by 0.4m3, hence the way that the 'L1' bodystyle can offer 'L2' standards of carriage space. Another way of utilising the Extenso layout is to raise the seat base vertically against the seat back so that tall items can be carried - or maybe fragile things you don't want to consign to the loading bay.
The other benefit of the Extenso package is that it includes this useful middle seat so that a third passenger can be accommodated if necessary. We really don't understand why journalists criticise this feature. Yes, the proximity of the centrally dash-mounted gear lever makes it difficult for an adult to comfortably use this berth, but it's only there for short journeys and emergency situations anyway. In any case, it's not only adults who travel in vans. We've found this central berth to be very useful for occasions when we've had to drop kids off on the way to work. Other benefits offered by this middle seat arrangement are found in terms of cabin practicality. Beneath it, there's a useful stowage compartment that can keep valuables away from prying eyes.
Flatten the backrest and a handy desk surface is revealed, with a strap to keep documents in place. Its features like these that'll make this van an easier proposition if you're needing the kind of mobile office functionality that many owner-drivers now seem to want. These people will probably like the idea of stretching to a top-spec model which featured what was probably the main change in this improved model's cabin, the 7-inch touchscreen and upgraded DAB audio system.
And practicality? Well as expected, the rear doors open through 180-degrees and once you've lumped your items over the relatively low 584mm-high loading lip, you'll find a cargo area that's very comparable to the one you'd get in an equivalent Ford Transit Connect, Renault Kangoo or Volkswagen Caddy from this era. Even in the standard 'L1' Berlingo model, it's big enough to swallow a couple of Euro pallets, thanks to a useful 1,230mm of width between the wheel arches - payload-permitting of course. On that subject, payload capacity ranges between 641kg and 846kgs, depending on the variant you choose: that's competitive with most rivals, though there are some that can take up to 1,000kgs.
As with most vans of this size, there's no way of loading in something as large as a Euro pallet through the side door, but it slides to reveal a decently sized aperture 737mm wide and 1192mm high, significantly bigger than you'd get in, say, that rival Volkswagen Caddy model we just mentioned. Get inside and with the standard 'L1' bodystyle, you get a loadspace length of 1,800mm, plus 1,250mm of interior height: unfortunately, there's no high roof option that would enable you to increase that. The result is that as a starting point, an L1-spec Berlingo can swallow 3.3m3. With its extra 248mm of body length, the 'L2' version can increase that figure to 3.7m3.
We say 'as a starting point' because, provided you've avoided entry-level trim, your Berlingo will come with the clever Extenso modular seating system which will enable you to flatten the outer passenger seat into the floor and push through longer items into the cab, increasing your loading length to 3,000mm in the 'L1' model and 3,250mm in the 'L2' version. As a result, total carriage capacity can be upped to 3.7m3 in the 'L1' model, or as much as 4.1m3 in the lengthened 'L2' body style.
Across the range, you get a ladder-frame protector or a half-height bulkhead. It's not as good as a full-height bulkhead but it's enough for decent protection should your load slide forward during, say, an emergency stop. Not that that should happen if you've secured your items using the six floor-mounted tie-down points provided in the cargo bay. Avoid entry-level trim and a proper heavy duty PVC covering protects the load compartment floor, with tailored plastic panels partly defending the cargo area sides and the doors against minor scrapes. These will get quickly scratched and scuffed though, unless the original owner of the vehicle you're looking at has invested in a proper ply-lining kit for more comprehensive protection.
On to running costs. The advantage of choosing the more modern BlueHDi diesel engines becomes readily apparent here. Though the efficiency returns of the older Euro5 75bhp and 90bhp HDi units aren't too bad (expect 56.5mpg on the combined cycle), in a BlueHDi 100 variant, you can expect 67.3mpg on the combined cycle, thanks in part to a 'S&S' stop/start system that cuts the engine when you don't need it, stuck in traffic or waiting at the lights. BlueHDi technology has an even bigger effect when it comes to CO2 efficiency, the figure falling from just over 130g/km with the older HDi engines to 111g/km if you go for a manual BlueHDi 100 model.
What You Pay
Please contact us for an exact up-to-date valuation.
What to Look For
The Berlingo feels pretty durable. It is however, the nature of the LCV market that models come in for some pretty rough treatment. It's always best to give the interior a thorough going over to make sure all the handles, levers, buttons and dials work as they should. It's worth checking over the upholstery, door panels, parcel shelf and head lining to see if its torn, scratched, damaged or discoloured. Check the paint finish too. Citroen paint quality isn't the greatest. Electricals should all work as expected. Take a walk round and check that all indicators are functioning and check that the wheels and bodywork aren't wearing too many car park war-wounds.
A second-gen Berlingo will need a test drive to ensure that the gears engage cleanly and the power steering works properly. If the van's been fitted with a tow ball, check that the rear shocks and springs aren't rogered. Have a good look at the sliding side door to make sure it doesn't jam.
Replacement Parts
(approx based on a 2015 Berlingo 1.6 HDi) An air filter will be in the £9-£19 bracket. A fuel filter will be around £10, while an oil filter will be around £6-£14. A clutch kit is around £300, as is a diesel particulate filter. Front brake discs are £75 a pair and pads will set you back around £40. Mirror glass is £13, spark plugs are £10 each and a timing belt retails at £60. A timing belt is around £33.
On the Road
As ever, motive power for this van comes primarily from a 1.6-litre diesel engine, but there's quite a choice when it comes to the way you get it. From the launch of this revised model in mid-2015, this French brand continued to offer the older Euro5 75bhp and 90bhp HDi versions of this powerplant, but the company quickly switched to the more advanced BlueHDi versions of this unit. There are two: the 100bhp variant most original buyers chose, offered with either a 5-speed manual gearbox or the brand's ETG6 auto. Or a pokier 120bhp model that uses 6-speed manual transmission.
We'd say it's well worth stretching to the BlueHDi engine - and not only for its greater efficiency. Torque - pulling power through the gears - gets quite a boost with the new technology. So while the older Euro5 75bhp and 90bhp HDi variants can only manage 185Nm and 215Nm of torque respectively, the BlueHDi 100 model boosts that figure to a far more usable 254Nm, something you'll really notice when pulling out to pass that swaying artic up-front. For what it's worth, acceleration from rest is usefully rapid too, the BlueHDi 100 model needing 11.8s for the 0-62mph sprint, making it a second faster than the 90bhp HDi variant. The top speed with the more modern engine is 101mph. We should point out that you don't have to have diesel power in your Berlingo. From the launch of this updated MK2 model in 2015, this French brand chose to update its aging 1.6 VTi 95bhp petrol unit to Euro6 status, so that engine was initially offered in this improved design for the few operators likely to want it. An even rarer sight on our roads was the clever all-electric version.
Overall
Van designs have long shelf lives but are intensively developed throughout their lifetimes, a process that was perfectly showcased by this much improved second generation Berlingo. Though the major enhancements here came with the introduction of clean, frugal BlueHDi diesel technology, it was a product that was usefully refreshed in almost every other major area. The cabin infotainment in top-spec models and the smarter looks make it easy to forget that this MK2 Berlingo design dates back to 2008.
You get very class-competitive payload and carriage capacity figures, plus there's the flexibility of the Extenso modular seating system and an unbeaten set of running costs if you opt for a BlueHDi engine. Add in a comfortable ride and the widest choice of factory-built models in the class and you've a strong business proposition. Quite simply, it delivers more of what really matters.