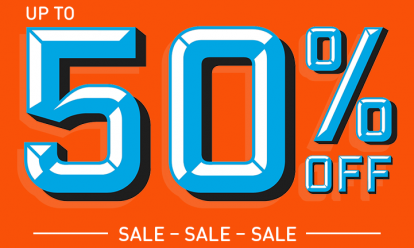 Get covered in our half price Breakdown Cover sale from just £7 a month.* We're the UK's best breakdown provider as voted by Auto Express drivers 2021.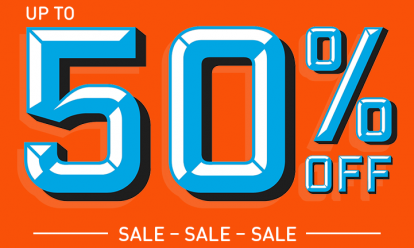 BY ANDY ENRIGHT
Introduction
There are some cars that as soon as they are revealed just become instantly popular. It doesn't matter how lousy they may prove to be - the styling sells them. The Chrysler 300C is one such vehicle, helped by a very low asking price and tried and tested underpinnings. Of course, it helped that the 300C wasn't actually all that bad a steer but that really was secondary. What most people wanted was that 'bad to the bone' shape, with its junior Bentley silhouette and rear view mirror presence that had outside lane dawdlers running for cover up the embankment. Used examples are now beginning to filter onto the market but the 300 is holding its value surprisingly well.
Models
Models Covered:
(4 dr saloon/5dr estate 3.5, 5.7, 6.1 petrol 3.0 diesel [base, SRT-8])
History
Designed by Ralph Gilles, the 300C was first shown at the 2003 New York auto show to almost universal acclaim. Few thought that Chrysler would go much further with this apparently radical shape but the company was deadly series about productionising the show car and in just over a year, it was on dealer floors.
Three versions were initially offered. The first was a rather underwhelming 3.5-litre V6 petrol model, while of far more interest was a lusty 5.7-litre 'Hemi' model, so named because of its hemispherical combustion chambers. The most relevant engine, however, was a 3.0-litre CRD common rail diesel that Chrysler had purloined from Mercedes. All too often, the relationship between Chrysler and Mercedes had been a little one sided, a good example being the way that the Germans foisted their old SLK engine and chassis onto Chrysler to market as the Crossfire. In this case, it was different. While there were some aspects of the old Mercedes E Class to the 300C's underpinnings, it was impossible to grouse about the diesel engine, which was at the time the pride of Mercedes' C and E Class models.
In Spring 2006, further developments were made to the 300C line up. In came the 425bhp 6.1-litre SRT-8 muscle car and at much the same time, a Touring estate version was added which, amazingly, looked almost as good as the stub-tailed saloon. In February 2008, the 3.5-litre petrol V6 was dropped and at the same time, an SRT-Design diesel variant added to the range which brought a little of the flagship SRT-8 model's 'street racer' appeal to CRD customers. There were also a number of tweaks inside to give the cabin a more up-market feel, plus revised rear light clusters.
What You Get
There's just something about the 300C that gives it a 'bad to the bone' image. Settle behind the wheel, fire up the engine and thunk the shifter into 'Drive' and you'll start checking your rear view for blue lights, no matter how virtuous your driving. Fit one with a set of chromed spinners, hydraulic suspension and a thumping sub-woofer and it would be the perfect San Fernando Valley low rider. Whether it acquits itself quite so well in the Thames valley is open to debate.
The basic design of the fascia is clean and rather Spartan, but the execution leaves a little to be desired. The 300C is nevertheless enormously likeable, has character oozing from every pore and is a welcome breath of fresh air in a market dominated by soulless German efficiency. An Audi A6 3.2FSI or a BMW 530i may not make you feel like an extra from a Tarantino flick but they'll doubtless be worth a good deal more three years down the road and will cost less to run in that period. Having said that, they'll have cost you a lot more to buy in the first place and will probably prove less fun to own.
These, however, are cars with an options list as long as your arm. The V8 300C gets a whole lot of standard equipment thrown in. Stretch out in that generously proportioned cabin and crank up the excellent Boston Acoustics stereo while ticking off the standard satellite navigation, heated seats, full leather trim, adjustable pedal set and so on. You'd need to tack a good £5,000 onto the cost of its German rivals to get anywhere near this. Suddenly the deal looks a whole lot more tempting.
What You Pay
Please contact us for an exact up-to-date valuation.
What to Look For
Underneath that radical body shape is a car that relies on tried and tested Mercedes mechanicals. The engines are all tough beasts and the suspension is similarly rugged. There have been a few cases of electrical gremlins affecting the stability control system but all will have been fixed under warranty. The silver plastics in the cabin aren't the most hardwearing and soon betray scratch marks from jewellery, coins and keys. Check for a fully stamped-up service book and remember to check the condition of the rear tyres on V8 models.
Replacement Parts
(approx based on a 2006 300C 3.0 CRD saloon) You'll need to budget around £175 for a clutch assembly. A starter motor will be about £195 and a radiator around £175. An alternator is around £300, a full exhaust about £880 (including catalyst). Brake pads front and rear are about £70 for the front and £60 for the rear.
On the Road
Much of the 300C's appeal is tied to the Hemi engine design. Chrysler's first C300 was launched way back in 1955, fitted with a 5.4-litre hemi (named after the hemispherical combustion chambers) engine. Billed as America's most powerful car, the 300 cleaned up in various road racing events including Nascar and the Mexican Carrera Panamerica. Fast forward to the modern day and the 300C offers Chrysler's third iteration of the hemi powerplant. It's not an inherently efficient engine design, the shape of the combustion chambers and pistons combining to fire a good deal of unburnt fuel down the exhaust.
Still, Chrysler has pulled out all the stops to make a hemi engine relevant today. A cylinder cut out system switches the engine to four cylinders when cruising under part throttle but even then the combined fuel economy figure of 28mpg seems very optimistic. To appeal to those buyers who can't meet the asking price and fuel bills of the V8 model, Chrysler also import a pair of V6 engined cars; a 3.0-litre V6 CRD diesel or a 253bhp 3.5-litre petrol. For those who think 5.7-litres of V8 isn't enough, there's a 6.1-litre SRT-8 version also on offer and more space is provided by the Touring estate model.
The diesel is well worth a look. Generating 215bhp, it'll haul the big Chrysler to 60mph in 7.6 seconds and on to a top speed of 143mph. Thanks to that massive 510Nm of torque, it doesn't feel significantly slower than the 5.7-litre Hemi when you're up and rolling. Perhaps the most telling fact about the muscle power of this car is the fact that it hails from Graz in Austria, rather like one A.Schwarzenegger.
Even with that amount of torque, 1,928kg of car takes some shifting but the engine never sounds strained or harsh. The direct injection unit is very linear in its power delivery and the turbocharger gets going from very low engine speeds. This means that even while trickling about town, letting the engine and gearbox do all the work for you, you'll still return reasonable fuel consumption figures. Chrysler claims an average of nearly 35mpg for this car.
Like most American cars, the handling isn't quite up to the standard of its key European rivals. The steering is somewhat vague and the handling soon lapses into safe and predictable understeer. This isn't surprising given the weight in the nose, but it does make the 300C feel a little stodgy, an impression backed up by the nautical levels of body roll the car displays if the driver gets a little enthusiastic at the tiller. Despite this relaxed attitude to cornering, the ride quality is surprisingly garrulous. If you drive this car in a straight line it will feel sporty, doubtless good enough for the Chrysler's domestic market.
Overall
The 300C, especially in 3.0-litre CRD diesel guise, is a genuinely viable proposition despite its exotic looks. It's reasonably affordable, drives well enough and looks fantastic. Now that the fashion baton has been passed to other cars, the used valuations look set to soften a little as well. It's certainly got a whole lot more personality than any German saloon for similar money. Exactly how extrovert are you feeling?