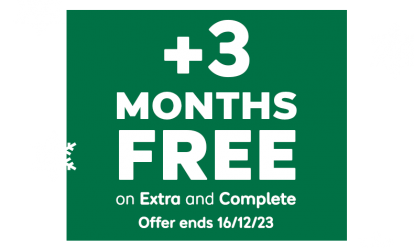 With 12 months of cover, new customers get an extra 3 months for free*.
*Added after 12 months, excludes Basic cover. New customers only. Ends 16/12/23, 7am.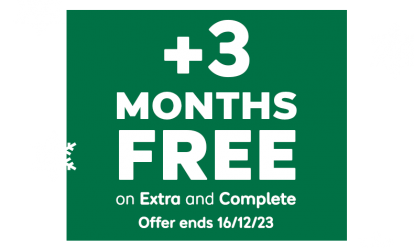 By Andy Enright
Introduction
Chevrolet inherited most of its small cars from Daewoo when it first appeared in the UK - a situation it was understandably anxious to rectify. Probably the best of the Daewoo carryover models was the Matiz, a car that was an inexpensive city scoot that you wouldn't get too precious about. That car was replaced in 2010 by the Spark, a far plusher thing that had what we now know as the Chevy identity shot right through it. This ought to have been a big seller, but for some reason Spark sales never really ignited. What's bad news for Chevrolet on the new market can be great news for you when shopping new. The Spark deserved better than it got. Used ones can therefore be a big bargain.
Models
5dr city car (1.0, 1.2 petrol) [+, LS, LT])
History
Although the Spark represented a fresh start for Chevrolet, it was in many ways, quite old-fashioned in its aims. Yes, there was the edgy styling and youthful marketing approach but the Spark is actually all about offering a lot of metal for your money and low cost of ongoing ownership, both lessons that Chevrolet could have learned a great deal about from Daewoo.
It was launched at an opportune time as buyers of larger cars looked to downsize to something more affordable but despite this, Spark sales have never really hit the heights its importers hoped.
There hasn't been a great deal of activity since launch to spark interest either. The importers haven't really bothered much with the usual special edition models, perhaps because sales are so strong elsewhere. The Sparks are flying across Europe, with sales up and this citycar rivalling the Aveo as the best selling model in Chevrolet's stable. Maybe it's just Britain where the blue touch paper has yet to be convincingly lit.
What You Get
The Spark is 3,640mm long and 1,597mm wide, so it's less dinky than committed city cars like the smart fortwo or Toyota iQ but on a par with other models like the Ford Ka and Citroen C1 which still attempt to offer a realistic four person capacity with a usable boot. There's a definite MPV aspect to the Spark's shape, with its flat sides and high roofline helping to make even more of the space available. It's far from frumpy though, with huge headlights, a narrow glass area and a deep front bumper that curves around the car's nose blending with the bulbous wheelarches. A jagged 'lightening bolt' line cut into the flank is the signature styling feature.
The cabin area has some engaging features like the instrument cluster that sits on top of the steering column which takes its design inspiration from that of a motorcycle. All of the controls are illuminated in a fetching electric blue when the headlights are turned on and there's the usual array of storage features including a centre console with cup holders and a pot for MP3 players or mobile phones.
Top class safety credentials are a difficult thing to achieve in a small car but the Spark's designers used a number of clever methods to get the results they were looking for. To marry the needs for impact protection and light weight, the Spark is built from high strength steel of varying stiffness. The structures are robust where they need to be and less so in other areas to channel impact forces away from the occupants. Various crumple zones have been incorporated into the design, there's a pedal retraction system to safeguard the feet of the driver in a front end collision and an array of safety equipment is offered, including six airbags.
The growth in the city car sector has been fuelled in part by motorists downsizing out of larger vehicles in a bid to reduce their costs. This means that there's a growing expectation for small cars to be as well-equipped as larger ones and Chevrolet appears to have taken this on board. The entry-level Spark is clearly there to achieve an enticing opening price point and offers little more than the basics. The Spark + is likely to be more popular with air-conditioning, electric windows, central locking and a USB port for the four-speaker stereo, all for a modest price increase. The LS grade is the next step up with body-coloured exterior appendages, a rear spoiler, front fog lights and remote central locking. Then comes the LS + with which adds alloy wheels, a trip computer and yet more styling accessories. The range-topping LT has a full body kit, climate control, and more extras to enhance the look and feel. These higher spec Sparks really are well equipped by city car standards and there are still options including rear parking sensors and ESP stability control to look out for.
What You Pay
Please fill in the form here for an exact up-to-date information.
What to Look For
Not a lot goes wrong with the Spark. The engines are all tough little things and the interiors stand up well too. Check the tyre wear for signs of suspension misalignment from bumping kerbs, looked for dinged wheel rims, supermarket trolley scrapes and missing trim parts. Otherwise there's not a lot to report here.
Replacement Parts
(approx based on a 1.0 Spark+) Chevrolet spares prices aren't expensive and a clutch assembly will cost in the region of £115, whilst an exhaust is around £220. A new starter motor retails for around £90.
On the Road
Spark customers don't get any pricey diesel options but they do have a couple of small petrol engines to choose from. The 1.0-litre unit develops 67bhp and for more urgent performance, there's an 80bhp 1.2-litre. These are modern powerplants with alloy cylinder heads, double overhead camshafts and four valves per cylinder. A multi-port fuel injection system works to optimise the combustion process, getting the maximum for each drop of unleaded. A five-speed manual gearbox comes as standard on all the Spark models.
Given the full beans, a 1.0-litre Spark will accelerate to 62mph in 15.5s which isn't particularly rapid but a 96mph top speed should mean it's up to motorway journeys, if not overly comfortable on them. The Spark has a compact footprint, with the wheels pushed right out to the corners of its body for a tight turning radius of just five meters. The suspension is as you'll find in most modern small cars with a MacPherson strut independent set-up at the front and a torsen beam at the rear. The power steering, however, is hydraulic and gives greater feel than the electric systems more commonly used in citycars.
Overall
The Chevrolet Spark is an interesting and smartly finished alternative to the usual citycar contenders. Its place in the hierarchy is not clear now that a new wave of VW Group products has laid siege to the class, but if this makes the Spark a tough car to recommend as a new buy it doesn't mean that it's a bad used pick. Quite the opposite in fact. It drives well, is strongly built and comes with a five-year warranty. Prices seem to be on the floor right now at a time when used car bargains are hard to find amongst small cars. Here though, is a copper-bottomed cert.