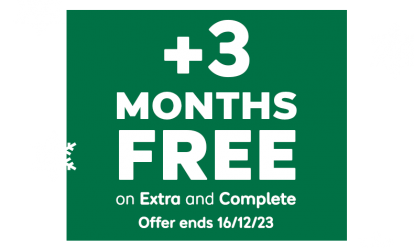 With 12 months of cover, new customers get an extra 3 months for free*.
*Added after 12 months, excludes Basic cover. New customers only. Ends 16/12/23, 7am.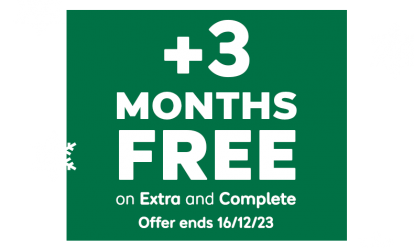 BY ANDY ENRIGHT
Introduction
You've got to hand it to Cadillac. They keep trying to break the British market, and we keep ignoring them. Even Robbie Williams gave up and came home from LA with his tail between his legs after failing to crack America, but it seems that Cadillac have a bit more staying power than the chap famously described by Liam Gallagher as a fat dancer from Stoke. Although sales have been virtually inconsequential, there are occasions when an unappealing new buy becomes a wholly justifiable used purchase. Could the Cadillac CTS be just such a car? Here's the lowdown.
Models
(4 dr saloon, 3dr coupe, 5dr estate 2.8, 3.6 petrol [Sport Luxury, V])
History
The CTS is a badge that's been going a while. It was first introduced Stateside in 2002, the badge standing for Catera Touring Sedan. Prior to the CTS Cadillac styling had been rather glitzy, grandiose and, to most European palates, hilariously gauche. The CTS was different. It was the first model to feature the oddly-named "Art and Science" design language, penned by Wayne Cherry and Kip Wasenko. All sharp angles, bold creases and planar surfaces, the CTS looked fantastic, more Hugo Boss than Boss Hogg.
The second generation car we look at here debuted in 2008. Wider and longer than the first generation model, the styling direction wasn't watered down at all. If anything, it grew more radical-looking. Launched in the UK at the tail end of the year, we got a choice of 2.8 or 3.6-litre saloons in a sole somewhat oxymoronic-sounding Sport Luxury trim level. Refreshingly, the steering wheel was on the right-hand side of the car.
This was soon joined by the CTS Sport Wagon estate and , at the start of 2009, the blistering CTS-V, a 564PS supersaloon with a near sixty grand price tag. The CTS Coupe joined the range, and CTS-V versions were offered in coupe and wagon guises to be sold alongside the saloon. The 2.8-litre engine was replaced by a 3.0-litre for 2010 and an all-new CTS was announced for the 2104 model year.
What You Get
This second-generation CTS is a clear evolution of its razor-edged predecessor and the design has aged very well, the car still looking more like an escapee from a motor show than a common or garden executive hack. If anything, the styling is even more extreme than before, the wheels being teased further towards the corners of the vehicle to improve agility and passenger accommodation with the wheel arches gently flaring over them to suggest a toned muscularity. As Audi has demonstrated, a big, bold grille does wonders for raising the profile of your wares and the CTS doesn't shy away from advertising who built it.
Inside it's a bit of a revelation. Yes, there are some scratchier finishes than you'd expect to chance upon in an Ingolstadt product but it's attractively styled and has much more of a personality than the reheated Saab innards that its little brother, the BLS, serves up. The entire dash top is covered in stitched leather and the V-shaped centre console, deeply cowled instruments and ostentatiously chunky steering wheel give the CTS genuine showroom presence. The refreshing thing about it is that it is clearly an American car but has been bullied into offering European style quality.
What You Pay
Please fill in the form here for an exact up-to-date information.
What to Look For
UK data is hard to come by, but US buyers report that build quality was notably tightened up for the second generation Cadillac CTS. There were minor recalls in 2009 for electriclas and 2010 for rear suspension but JD Power rated the CTS as above average in overall reliability compared to a class norm. When looking the car over, pay particular attention to bodywork, as this it's expensive to source replacement panels. Check that the headlamp pods aren't suffering from internal condensation issues. Mechanical parts are, on the whole, cheaper to pick up.
Replacement Parts
(approx based on a 2009 CTS 2.8) Whilst it would be easy to assume that for such a low volume model spares prices would be punitively expensive, that's not really the case. If you were figuring that the General Motors parts would be Vauxhall-cheap, then you'd be labouring under a similar misapprehension. Prices are on a par with class rivals.
On the Road
First it's time to ditch any preconceptions. Think Cadillac and you'll probably think of a hulking great car that takes corners about as eagerly as a bulk freight carrier. The CTS is cut from different cloth and while it's certainly not a car that relishes being taken by the scruff of the neck and flung at a set of mountain switchbacks, it's a decent steer. A rigid body, 50:50 weight distribution, rear-wheel-drive and multi-link rear suspension might suggest that this is a BMW, but if you can't beat them you may as well copy them. The CTS rides well and is not unathletic in its handling, but it's not the sort of car that makes the driver forget its size.
The 3.6-litre CTS is no slouch, covering the sprint to 62mph in 6.7 seconds. An all-new rear-wheel drive chassis was developed for the CTS, using independent suspension, and the ride is a good deal firmer than you might expect. Admittedly this isn't saying a great deal, for the typical expectation of a US car is that it will corner with all the elegance of a frog in a sock, but the CTS feels pleasantly together. It's still no BMW 330i but it at least offers the keen driver some jollies. The steering is precise with a meaty on-centre feel and the variable power assistance never feels intrusive. The CTS-V is a real hellraiser, as you'd expect form any car that packed the GM'S supercharged 6.2-litre V8 engine. This cranks out 564 ps and 747 Nm, launching the car to 60 mph in just 3.9 seconds and on to 191 mph where legal (175 mph for the automatic transmission). It's agile too, as evidenced by a sub-8 minutes lap time of the Nurburgring; a record at the time for a production saloon car.
Overall
The Cadillac CTS is an interesting left-field used buy. Judged purely objectively, something like an Audi A6 or a BMW 5 Series seems more sophisticated, but there's a big-hearted honesty to the Cadillac that you might well love. The styling has aged very well and the engineering is all tried and tested stuff. Prices haven't dipped so far that this is a nailed-on cert just yet and that's testament to Cadillac's slo but steady attempts to build the brand in the UK. The CTS-V is an utterly hilarious antidote to the usual German supersaloons and as long as you can afford the running costs, which are far from negligible, you should have something that will draw attention from enthusiasts every time you park it. Life's short. Why not?