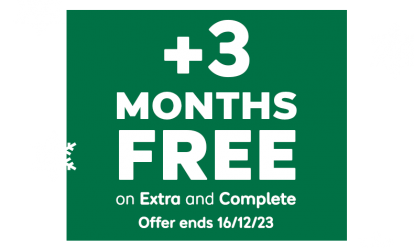 With 12 months of cover, new customers get an extra 3 months for free*.
*Added after 12 months, excludes Basic cover. New customers only. Ends 16/12/23, 7am.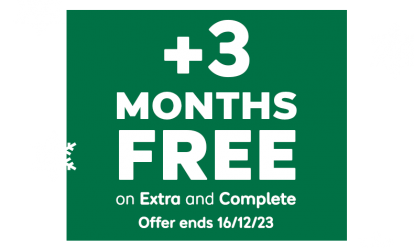 By Jonathan Crouch
Introduction
In 2015, this MK2 'F48'-series X1 model aimed to capitalise on the compact SUV sector's popularity, providing potential Qashqai-class buyers with a premium-badged option that was a far more credible choice than its curious rear-driven 'E84' series predecessor. BMW created that original X1 from various bits borrowed from the rest of its product line-up, but this second generation version was freshly designed from the ground up with much more space, sophisticated underpinnings and a hi-tech engine range. It proved to be a strong contender. Here, we evaluate the original 2015-2018-era version of this 'F84'-series X1.
Models
5dr SUV (sDrive16d / sDrive18i / sDrive18d / xDrive18d / xDrive20i / xdrive20d)
History
BMW's original 'E84'-series X1 sold well because it was one of the first compact SUVs with a premium badge, but by 2015, rivals had piled into this lucrative segment and something much more sophisticated was required. This 'F48'-series design was that car. It used the hi-tech UKL chassis the Munich maker had created for its 2 Series five-door models and the third generation MINI Hatch, this platform providing the perfect platform for a considerably more sophisticated X1. This car was smarter and more efficient, plus it got better driving dynamics and much higher build quality. Here, we look at the original 2015-2018-era versions of this model.
What You Get
This 'F48'-series design was a much bolder and more confident X1, with a street presence vastly different to the rather apologetic look of its first generation predecessor. Large air intakes and a strong 'X' accent to the front bumper added to the more purposeful look, as did the contoured aluminium bonnet that flows into enlarged and more prominent kidney grilles. They're flanked by angular headlamps that can feature all-LED technology, these sitting above round foglamps sited independently in the front bumper.
And inside? Well if you come to the car having been familiar with its first generation predecessor, then one of the first things you'll notice is the way that you're seated 30mm higher in this MK2 model, creating a much more SUV-like feeling of roadway command. Look around and the high quality layered fascia is much as it is in the other BMW that shares this one's MINI-derived underpinnings, the 2 Series Active Tourer. It curves around the cabin in a symmetrical wave garnished with textured aluminium, satin chrome inlays and carefully-chosen splashes of bright work.
In the back, you really notice the benefit of this MK2 model's extra 90mm of wheelbase length - and the way that the seats are positioned 64mm higher up to give you a better view forward. The designers claim that there's an extra 37mm more knee room in this second generation car, a figure you can extend to a limousine-like 66mm if you get a car whose original owner paid extra for the sliding rear bench which offers 130mm of back-and-forth adjustment. And out back? Well once the powered hatch rises, you're provided with a class-leading 508-litre space, which means there's 85-litres more than the previous model could offer.
What You Pay
Please fill in the form here for an exact up-to-date information.
What to Look For
Our owner survey revealed many satisfied users of this 'F48'-series X1 model, but inevitably, there were a few issues reported. The main thing we'd check for is for diesel particulate filter problems for diesel cars which haven't ventured onto the highway very frequently. The DPF has to be up to temperature before it can regenerate. Obviously, a fully-stamped service history is vital. This car uses complex engines and only regular and appropriate maintenance will see them go the distance. Otherwise, it's just the usual things. Insist on a fully stamped-up service record and check the alloys for scratches and scuffs.
Replacement Parts
[based on a 2015 model X1 xDrive20d diesel ex-vat] Parts prices for an X1 model from this period can be reasonable if you shop around. We trawled around the internet and found these: An oil filter is in the £11-£16 bracket. An air filter is around £19-£27. A fuel filter is around £14-£25. Front brake discs cost in the £92 bracket. A set of front brake pads is around £30-£50; rear pads are around £19-£42. A water pump is around £57; wiper blades are around £10-£16.
On the Road
On the move, this second generation 'F48'-series X1 feels quite different from its 'E84'-series predecessor, with a higher-set driving position that's less sporty but more commanding than before. All the key elements are in place for a decent driving experience and there's a 'Drive Performance Control' vehicle dynamics system that, via three main modes, 'ECO PRO', 'Comfort' and 'Sport', allows you to tweak throttle response, steering feel and stability control thresholds. Gearshift timings too if you've a car whose original owner opted for the 8-speed automatic gearbox.
You have to have this auto transmission if you go for the 192bhp xDrive 20i petrol version or the top 231bhp xDrive 25d diesel. Otherwise, an auto 'box is an option across the range. X1 buyers get a front-driven 'sDrive' set-up on lower-powered models and a 4x4 'xDrive' layout for the pokier variants that gives you just enough on-demand traction for icy days and muddy tracks. Enginewise, the line-up starts with the three cylinder 1.5-litre petrol and diesel units that BMW has borrowed from the MINI and fits to the base sDrive 18i and sDrive 16d derivatives. Otherwise, you'll be looking at the Bavarian brand's 2.0-litre TwinPower diesel unit. This comes with 150bhp in the 'sDrive 18d' and 'xDrive 18d' models, or with 190bhp in the volume xDrive 20d variant.
Overall
For most buyers, an X1 would make far more sense than BMW's comparably-sized 3 Series Touring - and there aren't too many reasons to pay more for the Bavarian brand's larger X3 model either. As for appeal within this X1's market segment, well it's more practical, slightly cheaper to run and classier to sit in than Audi and Mercedes rivals.
Are there downsides? Not many. A few enthusiastic drivers might miss the previous generation model's rear-driven handling balance, but there aren't too many buyers of that sort shopping in this segment. More significant is the fact that opting for one of these now requires quite a price stretch if you started out looking at a mainstream-branded Qashqai-class family-sized Crossover - even quite a nice one. Still, make that step and you'll be getting yourself a much higher quality product that'll pay back quite a lot of its price premium at resale time.