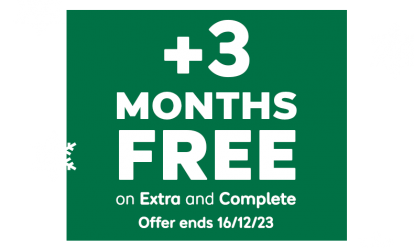 With 12 months of cover, new customers get an extra 3 months for free*.
*Added after 12 months, excludes Basic cover. New customers only. Ends 16/12/23, 7am.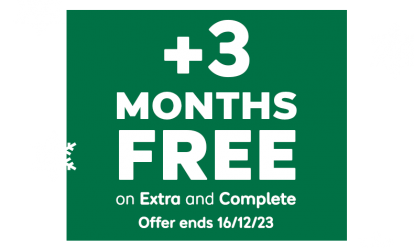 By Jonathan Crouch
Introduction
When BMW first launched the sixth generation 'G11' version of its top saloon, the 7 Series, it elevated itself back into contention at the top end of the boardroom-level luxury sedan segment. But by 2019, that sector had moved on, hence the need for this significantly revised model. Yes, it makes more of a frontal statement, but equally important were the changes made to the engineering and technology of this car. It was a rejuvenated proposition. Let's check it out as a used buy.
Models
4dr Saloon (730d/740d/740i/745e/750i/M760Li)
History
By 2019, the BMW 7 Series had been in production for almost half a century and it had always been a showcase for the Munich maker's latest technology. What it had never really had though was what a large luxury saloon like this really needs: presence. But that changed with this 'LCI' ('Life Cycle Impulse')-series facelifted version of the 'G11'-series sixth generation model.
By the end of this century's second decade, the 7 Series had long provided the basic engineering for Rolls Royce models; as part of this update, it got a towering Rolls Royce-style front grille too. Of course, the changes made to this MK6 model weren't only about pavement presence. There was an even more opulent cabin with BMW's latest 'Live Cockpit Professional' screens. And there were new powerplants too; by 2019, BMW had at last found a way of mating Plug-in hybrid technology with an engine six cylinders in size, creating a 745e variant that could stretch up to 36 miles from its larger-capacity lithium-ion battery. The considerably more powerful 4.4-litre twin turbo petrol V8 that the Munich maker had developed for the M5 and the 8 Series models in this period also here found its way into the 7 Series, creating a 750i variant that was virtually as fast as the V12 M760Li flagship version. All models featured improved refinement and, as you might expect, even further enhanced infotainment and safety technology.
All of which was important because the fundamentals here weren't changed much from the original version of the 'G11'-series model first launched back in 2015. Perhaps understandably, because that was a very complete car, with futuristic carbonfibre construction and an adaptive fully air-sprung chassis designed to mould itself to the road. This was the first 7 Series model in decades to properly prioritise handling dynamics and the result was a small but significant advantage in driver feedback over its arch-rivals, the Mercedes S-Class and the Audi A8. In short, this car was already very good; it just needed a little more aesthetic confidence. With that in place in this refreshed model, there were more reasons for a captain of industry to covet one. The 'G11' 7 Series sold in this form until late 2022, after which an all-new seventh generation model replaced it.
What You Get
According to BMW, by 2019, 7 Series buyers wanted more novelty, differentiation from 3 and 5 Series models and a proper sense of presence. Perhaps even something of a Rolls Royce vibe. Well they certainly got that here, courtesy of the same huge, stately front grille you'll find on an X7. Apparently, Asian and American buyers loved it and for the Munich maker, that was all that really mattered.
This frontal appendage is half as big again as the previous grille and pushed up the bonnet and wing line by 50mm, though rather curiously, apparently not to the detriment of aerodynamics, which were actually claimed to be slightly sleeker. The other key front end changes included slimmer Icon Adaptive LED headlights, which from new were optionally available in piercing 'Laserlight' guise, in which form their high beam range is doubled.
And inside? Well as is appropriate in a boardroom-level luxury saloon, you get a fabulously opulent cabin, embellished in this revised model with extra matt chrome and piano black finishing for much of the switchgear. As before, there's still perhaps more of a similarity to lesser BMW models than some well-heeled owners might want, but it's hard to fault the cabin ergonomics, which see you perfectly positioned on brilliantly supportive multifunctional 'Comfort' seats trimmed in stitched Nappa leather. And viewing digital screen technology delivered by the standard 'Live Cockpit Professional' package that combines a 12.3-inch digital instrument cluster display with a 10.25-inch centre-dash infotainment monitor, all of it accessible via touchscreen, the usual lower iDrive touch controller or voice control. There's some clever stuff incorporated into this sophisticated set-up, including gesture control and what BMW calls an 'Intelligent Personal Assistant', which works a bit like the 'Siri' or 'Google Assistant' systems you might use on your 'phone and is there to answer questions you can voice to the car as you drive it.
Even if you opt for the short wheelbase model rather than the long wheelbase version, standards of rear legroom are still generous, almost exactly matching those of the class standard-setting Mercedes S-Class model of this period, plus you'll enjoy around 30mm more headroom than the equivalent version of that car can offer before reclining your neck into the lovely stitched headrests. A classy touch is provided by smart upper trimming for the front seat backs.
Ordinary models came with a conventional rear bench, a seat very much tailored for two; a third adult will sit somewhat uncomfortably on the raised centre section. A popular option was BMW's 'Rear-seat Entertainment Experience' system, which included a Blu-ray player and gives you a couple of 10.2-inch HD touchscreens, which have touchscreen functionality and allow rear passengers to access the entertainment, navigation and online functions of the vehicle. These are controlled via a 'BMW Touch Command' tablet integrated into the central armrest, a removable 7-inch 'iPad'-style screen which can be used anywhere in the car - or even outside of it. This also can operate things like seat adjustment, interior lighting and climate control. There was also an optional 'Executive Lounge rear console'. And an optional 'Executive Lounge Seating' package. With this, you'll be able to recline the rear backrest right back to 42.5-degrees, slide the front passenger seat and backrest right forward out of your way and activate an electrically-operated rear fold-out footrest. Plus the package automatically adjusts the rear seat entertainment screens to suit the angle of your seat.
On to luggage space. The boot lid's electrically activated of course; thanks to the standard 'Comfort Access' package, you can raise it with a swipe of your foor below the bumper if, key-in-pocket, you're approaching this BMW heavily laden down with bags. It rises to reveal a 515-litre boot. It's a pity that there was no option to extend the trunk space on offer with retractable seatbacks: after all, even 7 Series owners visit IKEA sometimes. All that was offered was a optional 'Through-loading' ski-hatch. Bear in mind too that if you opt for the 745e PHEV hybrid model, bootspace will fall to just 420-litres.
What You Pay
Prices for this updated G11-series model start at around £32,400 (around £37,250 retail) for an early '19-plate 730d, ranging up to £45,000 (around £51,500 retail) for one of the last G11 models. Obviously, you'll need to budget a little more if you want a variant with xDrive 4WD. For a 740d xDrive, prices on a '19-plate start from around £36,600 (around £41,500 retail), ranging up to around £46,600 (around £54,000 retail) for a later '22-plate model. The 745e PHEV values on a '19-plate from around £39,600 (around £44,500 retail), ranging up to around £47,800 (around £55,250 retail) for a later '22-plate model. All quoted values are sourced through industry experts cap hpi. Click here for a free valuation.
What to Look For
Our owner survey did reveal many satisfied users of this 'G11'-series model, but inevitably, there were a few issues reported. A few owners reported problems with the diesel engines and the gearbox. Others had glitches with the bodywork and interior trim. This car uses complex engines and only regular and appropriate maintenance will see them go the distance. If like many customers, you're looking at the plug-in hybrid 745e, it's worth stretching to a facelifted model because the EV range increased thanks to a larger battery. As usual, check all the functions of the infotainment system to make sure it's properly up-to-date and works as it should. Check the alloy wheels for scratches. And insist on a full service history.
Replacement Parts
[based on a 2019 model 730d diesel auto] Parts prices for a 7 Series model from this period can be reasonable if you shop around. We trawled around the internet and found these: An oil filter is in the £10 bracket. An air filter is around £28. Front brake discs cost in the £236-£240 bracket. Rear brake discs cost in the £143 bracket. A set of front brake pads is around £60 (but up to £163-£186 for pricier brands). A wiper blade is in the £4-£14 bracket.
On the Road
BMW threw everything it knows at making this improved sixth generation 7 Series a dynamic match for its S-Class arch-rival. This enhanced 'Seven' claimed to deliver extra refinement and fronted up with new V8 petrol and Plug-in engine options, though most buyers continued to opt for the conventional 3.0-litre six cylinder derivatives; usually the 730d diesel but sometimes the rarer 740i petrol model. As before, key to the design of this model was the lighter weight made possible by its so-called 'Carbon Core', a structure fashioned from a material mix of high-strength steels, aluminium and 'CFRP' 'Carbon Fibre-Reinforced Polymer'. That allowed for slightly more dynamic handling than was common in this class in this period.
This model's traction and agility could from new be further improved with an optional xDrive 4WD system that was standardised on the more powerful models. And by an extra-cost 'Integral Active Steering' system that offered extra manoeuvrability through the corners. There was also an optional 'Executive Drive Pro' active chassis control feature that used electromechanically-adjustable anti-roll bars to compensate for body roll. Plus with this pack fitted, your 7 Series will feature a stereo camera that can predict the topography of the road ahead, preparing the damping according. Across the 7 Series range, the suspension set-up in question was an advanced 2-axle self-levelling air sprung system. All the engines work with standard 8-speed Sport Steptronic automatic gearbox and all are whisper quiet, with refinement aided in this updated 'G11' design by extra noise suppression and thicker laminated window glass. The range kicks off with the 265hp 730d diesel already mentioned, this model's engine also offered in uprated 320hp form in the 740d xDrive variant. The 340hp 740i petrol model also has to share its 3.0-litre six cylinder powerplant - with the 286hp 745e plug-in hybrid variant. Further up the range, the 750i got the twin turbo 4.4-litre V8 that BMW had developed for the M5 in this period, that unit here putting out 530hp. And the flagship model remained the M760iL, which offers 585hp from its huge 6.6-litre V12.
Overall
The significance of this model line goes far beyond mere sales figures. Most of the technology that buyers of affordable BMWs enjoy today first appeared on a 'Seven'. And, since the turn of the century, this design has provided the engines, drivelines and body framing for modern-era Rolls Royces. In short, it's a crucial car for BMW. But would you walk past a Mercedes S-Class or an Audi A8 to buy a used version of this sixth generation 'G11'-series design? That's a good question. At the launch of this facelifted MK6 model in 2019, we were certainly disappointed that BMW didn't take the opportunity to add in the autonomous driving features that key competitors offered. And surprised that customers had to pay extra for a basic standard of camera-driven safety provision. But these caveats apart, there was little doubt that the 'G11' 7 Series had in this form become a more appealing proposition, after the Munich maker properly differentiated this contender from its humbler executive models and gave it a more distinct visual personality. Not everyone likes the more imposing front end, but no one can ignore it and it got people talking about this car again, instead of wondering why BMW still made it. Just as importantly, the interior here says 'luxury' in a more uniquely traditional sense and as a result, inside one of these, you now feel that you're in a really opulent boardroom-level conveyance.
So the 'Life Cycle Impulse' package of updates successfully rejuvenated this car's proposition in this sector. And built upon this MK6 model's existing attributes, namely that it was cleaner than its competitors and more confidence-inspiring to drive. Confidence in fact, is something that in this form, this BMW wasn't short of. Buyers wanted a statement saloon that was more than just a super-sized 5 Series and that's just what BMW delivered here. From new, typical Asian or American plastic surgeons and company directors loved it. And there's just a chance now that you might too.