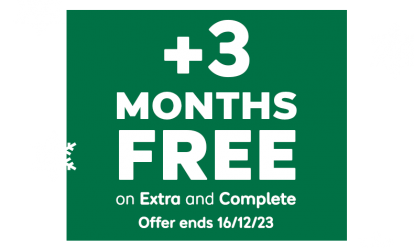 With 12 months of cover, new customers get an extra 3 months for free*.
*Added after 12 months, excludes Basic cover. New customers only. Ends 16/12/23, 7am.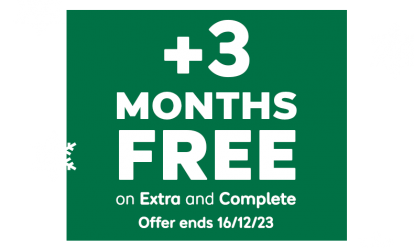 By Jonathan Crouch
Introduction
Back in 2020, BMW's 'G30' seventh generation 5 Series model changed - but not beyond recognition. The looks got sharpened, there was enhanced cabin media tech, engine electrification now proliferated and a couple of extra powerplant variants joined the range. Otherwise, the line-up of saloon and Touring models continued with much the same polished, Teutonic and mildly dynamic appeal as before. How does it all stack up on the used market?
Models
5dr executive saloon/estate (Petrol - 2.0 184hp [520i] + PHEV 530e / 6 cylinder 394hp [545e], 6 cylinder 530hp [M550i xDrive] / V8 625hp [M5] / Diesel - 2.0 190hp [520d], 3.0 6 cylinder 286hp [530d] - trim levels SE, M Sport & M Sport Edition)
History
How do you right a bestseller? This refreshed version of the G30 seventh generation 5 series was BMW's answer to that question back in 2020 when it comes to the Munich maker's uber-successful offering in the full-Executive segment.
It built upon strong underpinnings. Originally launched in 2016, this 'G30' 5 Series had been a design new from the ground up, lighter, more agile and more aerodynamic than its 'F10' MK6 predecessor, which was enough to generate over 600,000 sales in the first three years of G30 production. But by 2020, time had moved on - as had the competition. An all-new fifth generation version of the Audi A6 had been launched in 2018. And Mercedes substantially updated its 10th generation E-class in early 2020 - the same year that BMW announced the comprehensive package of 'G30' 5 Series updates creating the car we're going to take a look at in this review.
If you're familiar with 2016-2019-era G30 5 Series models and come fresh to this post-2020-ewra facelift version, you'll immediately spot the restyled 3 series-style nose. But arguably what's more important lies beneath the bonnet. 48V mild hybrid tech having been introduced as part of the update package: this was fitted to all the mainstream engines, plus there was a second, more powerful 545e plug-in hybrid option. And a new V8 M550i M performance model, this model slotting in below a re-fettled M5. Plus there was updated media connectivity as part of a lightly-smartened cabin. This updated G30 5 Series sold until the replacement MK8 G60 5 Series model arrived in mid-2023.
What You Get
Over nearly half a century of production, there have certainly been moments of note in 5 Series design - the original 'E12' version of 1972 and the MK5 'E60' model of 2003 both come to mind. Overall though, this car has generally been characterised by the kind of confident but still relatively conservative styling that featured on the improved version of this seventh generation 'G30' model. As expected, this 'Five' continued to share much under the skin with its bigger 7 Series stablemate. The 'CLAR' 'cluster architecture' underpinnings in fact are pretty much the same as you'd find in a 'Seven' from this period, though BMW stopped short of incorporating that pricier model's expensive carbon-fibre reinforced 'Carbon Core'.
Take a seat inside and if you're familiar with the original version of this G30 5 Series model, you'll find that this post-2020-era updated version offers a much improved 'Operating System 7.0 package of more sophisticated and better incorporated digital screen technology. That's matched with some lovely use of leather and very high quality plastics, plus the careful application of real metal finishing, rather than metal-effect plastic. It's not as muted and deliberately under-styled as an Audi A6, nor as brash and in-your-face as a rival W213-series Mercedes E-class. After years of bringing us rather half-hearted digital instrument displays that weren't completely configurable, BMW finally here bit the bullet and delivered a decently sized and properly customisable instrument binnacle screen as part of its freshly added 'Live Cockpit Professional' package. That combines a 12.3-inch digital instrument cluster display with a centre-dash infotainment monitor of the same size, all of it accessible via touchscreen, the usual lower iDrive touch controller and your voice, the latter element working via an added 'Hey BMW' voice recognition system that most owners will find easy to get to grips with.
And in the rear? Well at the original launch of this 'G30' generation design back in 2016, we commented favourably on the way that the extra 7mm of wheelbase length delivered by this MK7 model's CLAR platform provided improved standards of kneeroom and legroom - though we also pointed out that this BMW remained fractionally behind a rival Mercedes E-Class or Jaguar XF in this respect; that's still of course the case with the updated G30 model.
Fitting in three adults in the back is inhibited by a large central transmission tunnel, but at least the middle part of the bench isn't quite as uncomfortable as it is in some competitors. The luggage area in the saloon model is rated at 530-litres, helped by the relatively long rear overhang; that total's only a fraction less than an E-Class or an XF. With the Plug-in hybrid 5 Series models, it'll be 120-litres smaller because the 9.2 kWh battery pack pinches a little bit of the space.. Of course, if you're going to be needing this sort of capacity very often, you'll be better off going for the Touring estate version of this model, which offers a 570-litre boot in conventional form, extendable to 1700-litres if you flatten the rear seat. With the 530e Touring, the respective figures are 430 and 1,560-litres.
What You Pay
We'll quote pricing based on the Saloon body style; the Touring Estate is worth a premium of around £1,800. Prices for the post-2020-era 'G30'-series version of this 5 Series tend to start at around £25,350 (around £29,250 retail) for a '20-plate 520i petrol model with base 'SE' trim, rising to around £30,400 (around £34,500 retail) for one of the last mid-'23-plate G30 cars.
What about if you want a diesel-powered 5 Series model? Well, a typical '20-plate base 520d is, in base 'SE' guise, priced from around £26,200 (around £29,250 retail), with values rising to around £32,100 (around £35,250 retail) for one of the last mid-'23-plate G30 cars. Add about £1,850 more if you want a 520d with xDrive 4WD. The facelifted G30 530e Plug-in hybrid prices from around £28,700 (around £31,750 retail) on a '20-plate, with rising to around £37,400 (around £42,000 retail) for one of the last mid-'23-plate G30 530e models. Again, add about £1,850 more if you want xDrive 4WD.
If you want a much perkier petrol model, a V8 M5 Competition variant can be yours for around £58,300 (around £65,750 retail) on a '20-plate with prices rising to around £74,100 (around £85,250 retail) for a one of the last mid-2023-era G30 M5 models. All quoted values are sourced through industry experts cap hpi. Click here for a free valuation.
What to Look For
Most of the 5 Series buyers in our ownership survey were very happy with their cars but inevitably, there were a few that had issues. Check all the electrical features work as they're supposed to. Make sure there are no parking scrapes on the alloy wheels as these will be pricey to put right. And as usual, insist on a fully stamped-up service record. If like many customers, you're looking at the plug-in hybrid 530e, it's worth stretching to a facelifted model because the EV range increased from 29 to 37 miles thanks to a larger 12kWh battery.
As for other things you need to know, well there are a few recalls that was significant. The exhaust gas recirculation cooler might leak, which could be a fire risk. There was also an issue with the propellant in the curtain airbags, which meant there might be a problem in them deploying correctly. There was an issue with the rear drive shafts not fulfilling their durability requirements. And the possibility of impurities in the batteries of the plug-in hybrid variants, would could create a short circuit. You need to make sure that all the recall work has been carried out on the car you're looking at before considering it. There aren't many other issues. We've heard of problems relating to rattles from the back seat, which can be caused by the seatbelt buckles or the seat folding mechanism. As usual, check all the functions of the infotainment system to make sure it's properly up-to-date and works as it should. Check the alloy wheels for scratches. And insist on a full service history.
Replacement Parts
(approx prices based on a 2021 520d ex VAT) An air filter costs in the £11 to £80 bracket. An oil filter costs around £8-£25. Front brake pads sit in the £22-£100 bracket for a set; for rears, it's around £23-£56. A pair of wiper blades cost around £30-£35. A rear lamp is priced at around £243-£331. A front full-LED headlamp is pricey, costing in the £1,403-£1,492 bracket. A water pump's around £100.
On the Road
Where other full-Executive saloons and estates in this segment are essentially downsized luxury saloons from the class above, the 5 Series has throughout its history mostly stood apart as a slightly more dynamic choice. These ideals were compromised a little by the pre-2016 'F10'-generation MK6 design, but this 'G30' series model replacement signalled a welcome return to form, thanks to the adoption of a stiffer aluminium-rich 'CLAR' platform and some clever (but mostly optional) dynamic drive tech features. And of course, things continued in a similar vein in this lightly facelifted post-2020 model.
Which is not to suggest that little changed here. On the contrary, engineering-wise there's quite a lot to talk about with this updated G30. All the mainstream engines got BMW's latest 48-volt mild hybrid tech. The range kicked off with the 190hp 520d (optionally available with xDrive 4WD). Sitting below a 286hp 530s xDrive six cylinder model. With petrol power, there was the 2.0-litre 184hp 520i, which also donated its engine to the 530e PHEV, which mated it to a 112hp electric motor, creating a total output of 296hp and offering a 37.3 mile range from the larger 12kWh battery. That battery also featured in the second PHEV G30 5 Series in the range (a variant added as part of this facelift) the 545e xDrive, which mated a 3.0-litre straight six petrol engine to a 108hp electric motor for a prodigious total output of 394hp; EV driving range for a 545e is rated at 34.8 miles.
Away from Plug-in 5 Series models, you might want to know that with this facelifted G30 design, the previous rather large gap between the ordinary models and the top flagship M5 super saloon was bridged by a new (well, new for Britain anyway) V8 petrol variant, the M550i xDrive. As before, across the saloon and estate range, the brand's xDrive 4x4 system was optional to replace standard rear wheel drive on lesser-powered models - and was standard on faster ones.
On the move, this remains the sharpest-handling full-Executive segment model you could choose from its era. Our only reservation is that ride quality over poorer surfaces and speed humps can be a little more fidgety than we'd ideally like. On 'M Sport'-trimmed variants, an expensive optional 'M Sport Pro' pack includes a 'VDC' adaptive damping system that deals with this issue to some extent if the original owner had it fitted. As for efficiency, well the 48-volt mild hybrid electrified tech makes a small but significant contribution here, enabling the 'Five' to retain its status as the cleanest and most frugal car in its class from its period. Let's get to the WLTP figures. If we take the volume 520d diesel as an example, the variant most customers choose, you can expect up to 58.9mpg on the combined cycle and up to 127g/km of CO2. The 530e plug-in meanwhile, can improve those readings to up to 201.8mpg and 31mpg - and can run for up to 37.3 miles on all-electric power.
Overall
In its original form, this seventh generation 'G30' 5 Series design delivered a slight but significant shift back towards providing the kind of class-leading drive dynamics that established this BMW's segment leadership in the first place - a trend that was continued by this updated post-2020-era version. Costly dynamic driving aids could certainly embellish what was provided here if original buyers were prepared to stretch to them, but the good news for the used buyers is that they're not absolutely needed before you can really enjoy the impressive agility and responsive handling that this car can offer.
The changes made as part of the 2020 'G30' saloon and Touring facelift package were well judged. For business users, the extra emphasis on mild hybrid and plug-in engine technology was welcome. Plus it was important that cabin screen and voice control tech became as good as that of rivals. Oh, and the added M550i M Performance model offered a cut-price M5 in all but name - which made it very good indeed.
In summary, though much was different about this post-2020-era facelifted G30 5 Series model, much also was as it always had been. Over five decades, the question facing customers in the segment for full-sized Executive cars has often less been why they should choose a 'Five' but why they shouldn't. And it with this car, still was. By a small but significant margin, for saloons and estates in the full-executive segment from the 2020-2023 era, this Munich maker still sets the class standard.