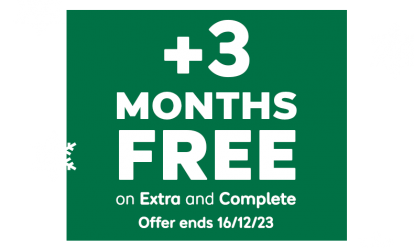 With 12 months of cover, new customers get an extra 3 months for free*.
*Added after 12 months, excludes Basic cover. New customers only. Ends 16/12/23, 7am.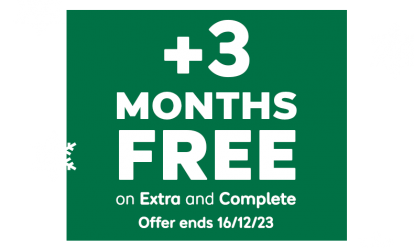 BY STEVE WALKER
Introduction
Four-seat convertible cars aren't always the sharpest propositions from a driver's perspective but if you are interested in a used drop-top that has its hustle intact, BMW is a sensible place to start. The German marque routinely gives the driving dynamics of its vehicles a higher priority than is afforded by the majority of its rivals. In a class of car where chassis rigidity and a semblance of sportiness often go the way of the fixed roof, such a policy can be all the more important for customers who are that way inclined. The E90 3 Series spawned a fine-driving compact executive saloon, estate and coupe and used buyers can proceed safe in the knowledge that every effort has been made to ensure the same applies to the convertible.
Models
Models Covered:
E93 generation 3 Series Convertible: (320i, 325i, 330i, 335i, M3, petrol / 320d, 325d, 330d, diesel. [SE, M-Sport])
History
This generation of BMW's 3 Series was launched in 2005 but in time honoured fashion, fans of the old wind-in-the-hair driving experience were forced to wait. It was 2007 before the convertible arrived but BMW was quickly forgiven any tardiness because this car was a groundbreaking one for the manufacturer, its first with a folding metal roof.
As a company which takes enormous pride in its engineering standards, BMW was never about to launch a convertible with a lash-up of a folding hard-top roof merely to get cars in showrooms. It did a typically comprehensive job of refining and developing the 3 Series Convertible and integrating the roof mechanism with the car's styling. The car arrived with a wide range of engines including diesels, which were only just becoming widely accepted in convertible cars. The usual, BMW trim levels of SE and M-Sport applied and the range filled out with additional engine options over the following months.
It was in the Spring of 2008 that the ultimate 3 Series convertible hit the streets. The M3 Convertible shared the same V8 powertrain with the saloon and coupe versions and was quickly adopted as a classic posing car. Value-added Highline versions of the SE and M-Sport trim levels surfaced in 2009.
The car was facelifted for the 2010 model year with the most change being the inclusion of a single air-intake sliced in below the front bumper with matt aluminium fins mounted within it. Its effect is to visually lower and widen the car for a more planted and sporty stance. Other features included revised headlights with LED corona rings and red LED rear lights. Fuel economy was improved on most models with power increased on some. All Convertibles got leather trim.
What You Get
BMW had been selling soft-top 3 Series Convertibles for many years by the time this model arrived in 2007 but with this 3 Series, BMW felt the time was ripe to follow a divergent path and get with the technology that was driving huge customer demand at the time - folding hard top roofs. The BMW system is a three rather than a two-piece set-up. The advantage of this is that you don't need a distended bottom on the car to accommodate the larger sections of a two-piece roof. The downside of stacking three pieces atop each other instead of two in the boot is that when they're folded, there's not a great deal of luggage space left. With the roof in place, you'll get 350 litres of load space. Fold it down and 140 litres is instantly pared from that figure.
The operation of the roof takes a so-so 22 seconds (compare that to 12 seconds for a Mazda MX-5 Roadster Coupe) but there are some real practicality benefits offered. Because of the larger glass rear screen and side windows, visibility has improved by 38 per cent when compared to the car's soft-top predecessor. Not only does this mean that rear seat occupants will feel less claustrophobic, it's also an important safety feature, with cars and bikes less able to sit in your blind spot on motorways. The designers have also factored in some key practicality benefits too. The rear seat backrests can be folded flat to provide additional luggage space if the 210 litres in the boot isn't cutting it. As an option, customers could also specify a through loading facility for bigger items that can still be used with full folding hard top functionality.
The rest of the cabin mimics that of the 3 Series saloon and coupe models with BMW's usual clean design sturdy build quality. The Convertible's rear seats aren't the most spacious with limited leg room, especially with tall occupants installed in the front seats. The neat roof mechanism means that the car is one of those rare folding hard-top convertibles that look well-proportioned with the roof up or down.
What You Pay
Please fill in the form here for an exact up-to-date information.
What to Look For
No major faults have been reported with this generation 3 Series, BMW learning their lessons from the old model's problems with sub-par South African cars and lingering Nikasil cylinder lining grumbles. Always go for metallic colours.
The roof will be a concern but shouldn't be a major one as there have been few reports of the mechanism giving out. As always with an open-topped car, beware of signs of water having gained access to the cabin.
Replacement Parts
(approx based on a 2007 320i) A clutch assembly is around £150. Front brake pads are around £60, a full exhaust about £420, an alternator around £150 and a tyre around £70. A starter motor is about £160.
On the Road
The 3-Series Convertible petrol line-up starts with the 320i, then comes the 218bhp 325i model, which sits just below the 272bhp 330i derivative. At the top of the pile is the convertible version of the legendary M3 but another model gets everybody in the know excited, is the 306bhp 335i. This is a revolutionary engine insofar as it marked BMW's first turbocharged petrol unit offered in this country since the 2002 turbo, a car that was pensioned off in 1975.
Accelerating from zero to 60mph in just 5.8 seconds, the 335i is almost as fast as the previous generation M3 yet is far less temperamental. As is the norm with high-end BMW models, the top speed is electronically limited to 155mph. Ignore the badge on the back: this is no 3.5-litre unit. Instead it's a twin-turbocharged 3.0-litre affair, each blower supplying compressed air to three cylinders. Using smaller turbos helps to overcome the inertia of one big unit and this lack of turbo lag in turn helps this forced induction engine to replicate the progressive power output of a big, normally-aspirated powerplant. A seven-speed double clutch transmission forms the automatic option and manages to achieve enhanced performance and economy. That leaves the diesels. These start with the 177bhp 320d, then comes 197bhp 325d and the 245bhp 330d.
Overall
There are plenty of remotely affordable four-seat convertible cars for cruising around and enjoying the sunshine but not many can do this while also really entertaining their driver. The performance and handling of the 3 Series Convertible doesn't suffer too much from the introduction of the folding metal roof and it makes a stingy boot and tight rear legroom seem small prices to pay. The metal roof should be far less of a daunting prospect for used buyers than a fabric one with better durability and security. Refinement is stepped up too.