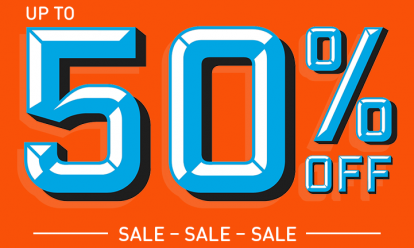 Get covered in our half price Breakdown Cover sale from just £7 a month.* We're the UK's best breakdown provider as voted by Auto Express drivers 2021.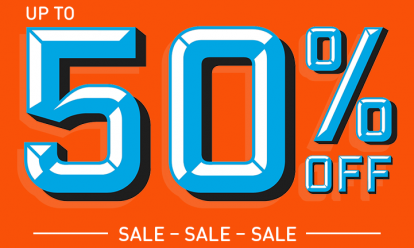 By Jonathan Crouch
Introduction
The Audi S3 has long been something more than just another hot hatch. Whether it's the all-wheel drive chassis or the power output that lifts it beyond the GTI brigade, the S3 is a car with vast capability - but one that rarely feels inclined to advertise the fact. In this post-2013 latest guise, you get 300PS and the potential of sub-5 second 0-62mph acceleration rather astonishingly combined with a combined cycle fuel average of over 40mpg. Together with sharp looks, decent practicality and extra hi-tech equipment, all of this might well be enough to create the most complete sports hatch you can buy from the 2013 to 2016 era. Let's check t out as a used buy.
Models
3 & 5DR HATCH, 4DR SALOON, 2DR CABRIOLET (2.0TFSI PETROL)
History
There's something very right about the Audi S3. Always has been, always will be. Let us explain. Once upon a time, a hot hatch didn't have to be a mature, sensible thing. That wasn't the point of buying one. You got a shopping rocket because it was fun - with just enough practicality to enable you to justify the purchase to your other half. With the S3 though, it was different. Here was an aspirational premium GTi with a price tag to match. A hot hatch for people who ordinarily would have grown out of hot hatches
We first saw it way back in 1999 at a launch over-shadowed by an Audi TT sportscar that shared the S3's quattro 4WD system and got a slightly pokier version of its 2.0-litre turbocharged unit. That's a basic mechanical configuration the German brand has stuck to ever since - but of course power has spiralled since then. The early 210PS output figure was quickly upgraded to 225PS in the first generation version, then boosted again to 265PS for the MK2 model introduced in 2006.
By 2013 though, it was clear that even that kind of power was going to be insufficient for admission into the premier league of hot hatches, the introduction of cars like BMW's M135i and Mercedes' A45 AMG establishing a new 300PS benchmark for the super-shopping rocket segment. It was a sector this MK3 S3 model had to be a part of to justify market positioning as the next stage on from a 230PS Golf GTI. So the 2.0-litre turbo engine was redeveloped from the ground up to make its new numbers and plumbed into the lighter, stiffer MQB platform that had offered so much extra agility and efficiency to more mundane third generation A3 models.
The result was the car we're going to look at here as a used buy, which sold from 2013 until a mildly facelifted version with an uprated 310PS engine was introduced in mid-2016.
What You Get
A word we keep coming back to when discussing this S3 is 'subtle'. Some might feel this particular post-2013 model is too pared back and that for the kind of money being asked, you should be rewarded with a bit more drama. That's one view. Another might well be that if you've got to the point in life when you can afford to spend a substantial amount on a very fast performance hatch, you might well be done with worrying who notices you and what they think of your purchasing decisions. And it's with this kind of customer in mind that the S3 wears its ornamentation lightly.
At the front end, it gets xenon headlamps with LED daytime running lights. Then you've got an S-specific single-frame grille with matt platinum grey inserts and an aluminium-look finish also used across its distinctive horizontal double bars. The bumper gets neat aluminium-look double ribs integrated into the air inlets and there are also pronounced edges that frame air intakes finished with high-gloss black honeycomb inserts. That leaves only the air openings down by the wheels, one of the few bits of extraneous styling on the S3. They don't actually do anything.
Moving round to the side, you get the aluminium-look exterior mirrors that characterise all Audi 'S' models, plus a set of sculpted side sills. The car came with 18-inch twin-spoke 'Star' design alloy wheels as standard but original buyers also got three other options, all of the same diameter. Peeking out between the spokes, you'll spy black-painted callipers branded with S3 logos which original buyers could colour red if they preferred.
At the back, S3 experts will spot the carefully profiled rear bumper and a platinum grey diffuser bookended by four chromed oval exhaust tailpipes. Aside from that, assuming that the car you're looking at hasn't been specified with one of the exclusive crystal-effect S3 paint finishes (Panther Black and Estoril Blue), the only things that visually differentiate this top variant from any normal S line-trimmed A3 model are a more purposeful roof spoiler and a modest sprinkling of small S-badges.
Of course, the more important design elements lie beneath all this tinsel. Like all third generation A3 derivatives, this one rides on the Volkswagen Group's clever MQB chassis. It's a clever piece of kit, composed of a hybrid of steel and aluminium panels, and the part of the car that contributes most to the 60kg weight saving this post-2013 model S3 enjoys over its predecessor. This platform also enabled a 23mm wheelbase increase which in turn, provides for a more spacious cabin you'll probably appreciate most when confined to the rear.
Head, leg and - thanks to a 12mm width increase - elbow and shoulder room are all better than was possible before: which you'll doubtless appreciate more frequently if you go for the five-door Sportback bodyshape rather than the three-door version.
And out back? Well the boot houses 365-litres of luggage - 15-litres better than the previous model - a figure that rises to 1,100-litres if you fold down the split-folding rear bench. On the Sportback version, the respective figures are 380 and 1,220-litres, while on the saloon, they're 390 and 845-litres. In the Cabriolet version, the figures fall to 320 and 678-litres.
Behind the wheel, you can let Audi weave the little spell it likes to lay on you before you've even turned the key of this S3. It's all in the details. Through a lovely, grippy flat-bottomed, chunky S3-embossed leather-trimmed sports steering wheel, you view grey-faced, white-needled instruments which feature a fancy boost pressure indicator on the rev counter which lights up in segments as the turbo pressure increases. There's black headlining with contrast stitching. An aluminium-look pedal set. Deep bucket seats that gently squeeze you into position and feature pull-out cushions. And more S logos on the door sills, the steering wheel and the gearknob to set off the exquisite dashes of chrome and soft-touch tactility. Nobody does this better than Ingolstadt.
There's more S3 branding on the splash screen of the MMI infotainment monitor which glides out of the top of the dashboard when you fire up the ignition and still stands as one of the very clearest and most intuitive systems of its kind. Audio, navigational and informational functions are accessed by a simple rotary controller which on optioned-up models will come integrated with a touchpad so that instructions can be traced in by fingertip. Otherwise, feel of this cabin will be familiar fare to anybody who understands Audi design language with its minimalist look, its lack of button cluster and the four characteristic chrome-trimmed circular air vents that punctuate the dash.
What You Pay
Please contact us for an exact up-to-date valuation.
What to Look For
Very little goes wrong with typical third generation S3 models; that's one of the reasons why people buy them. Our survey revealed the odd glitch but nothing really serious. One owner had to have a throttle body replaced. Another had to have a mass air sensor fixed. In another case, the xenon headlights lost their settings. One owner had a bulb failure. Another complained of a faulty coil pack.
Otherwise, it's just the usual issues to look out for; scratched alloys, incomplete service records and so on. In our wider A3 owner survey on models from this era, we came across reports of things like windows creeping open, alloy wheels corroding badly, broken parcel shelf lifting tabs, issues with the central locking mechanism, loose door handle outside trim bits and constantly high levels of humidity in the car after being parked up. Also listen out for a rattle from areas like the driver's side B pillar, dash vent and glovebox area.
Replacement Parts
(approx based on a 2013 S3 Sportback) An air filter will be priced in the £14 to £17 bracket, an oil filter will sit in the £7 to £9 bracket and a radiator will be around £55, though go for a pricier brand and you could pay as much as £125 for one. A thermostat will be around £17. The brake discs we came across sat in the £62 to £95 bracket, with pricier-branded discs costing between £125 and £145. Brake pads are in the £30 to £45 bracket for a set but for pricier brands, you could pay up to nearly £80 or as much as around £105.A drive belt is around £21. Wiper blades cost in the £10 to £35 bracket.
On the Road
Let's start with a bit of perspective. It wasn't very long ago that at the turn of the century, Porsche was launching an all-new water-cooled flat six engine in its 911 sportscar with the proud boast that the unit put out as much as 300PS! That's a figure now routinely matched by the most powerful versions of family hatchbacks like this one. In fact, you might even want to take the comparison a little further and note that this Audi's 'EA888' generation 2.0-litre turbo powerplant develops virtually as much pulling power as a seventh generation 911 Carrera from this era can offer, a model seen by many (including us) as qualifying for junior supercar status. So you get the idea. This MK3 S3 model packs quite a punch.
Just how much is obvious right from the get-go. Especially if you're in a car specified with the S tronic twin clutch paddleshift auto gearbox with its built-in launch control function that'll hurl you towards the 62mph horizon from rest in just 4.8s (nearly half a second quicker than the manual model), pinning you into the deep bucket seat that gently squeezes you into position behind the wheel. Nor has this engine been merely tuned for that largely irrelevant sprint - or for the equally irrelevant 155mph restricted maximum. On the contrary, the healthy 380Nm of torque on offer is yours to exercise across a wide everyday-usable range that starts from just 1,800rpm and lasts all the way through to 5,500rpm - by which time you really know you're motoring.
That's because unlike previous Audi small capacity turbos, this one makes an interesting noise when you put some demand on it. OK, so the sound you get is, to some extent, artificially generated - via an electromechanical sound actuator in the front bulkhead and a sound flap in the exhaust that opens when you stick your foot down. But who cares? It's still rich, bassy and nearly as nice is the purer note you'd find in the straight six of a rival BMW M135i. It's certainly preferably to the domineering turbo whoosh of an Astra VXR or a Renaultsport Megane.
Things like that matter to us because, unlike the folk in Audi's marketing department, we don't live in a world of open sweeping Highland roads and deserted Tuscan mountain back doubles. Our world has speed humps and traffic jams, school runs and shopping trips, as well as the occasional favoured back road and fast, grippy righthander. And even then, like as not, it's chucking it down or early in the morning with a patch of black ice to catch out the unwary. Which is why, in a car as powerful as this one, we'd really want 4WD as a non-negotiable. It's designed for the kind of driving life this country forces us to have and its provision is one of the things that for us, makes this S3 very tempting indeed. Leaving aside Volkswagen's mechanically-identical Golf R, there's nothing else comparable on offer from this era at this car's direct price point that offers such a set-up.
We're talking quattro 4WD here of course, which of course Audi reckons is the definitive kind, worked via an electronically controlled and hydraulically actuated multi-plate clutch that normally sends most of the engine's power to the front wheels. Any loss of traction though will be followed milliseconds later with the transfer of exactly the right amount torque to the rear axle. With that (and ideally a set of winter tyres as well) you'll end up with a car that really does make typical British winter weather an excuse to go out and play - and one that'll only be limited by ground clearance when it comes to the worst conditions we experience.
Even if the mercury isn't hovering somewhere below zero, you'll feel the benefits of that all-wheel drive system time and again. Just a little light drizzle can reduce the available grip to your front tyres by 50%, so having the rears take up the strain can make the difference between accelerating cleanly and safely onto a roundabout and having the traction control light blinking impotently as you crawl into the path of an oncoming aggregates truck.
This lack of fuss characterises this Audi. There's a serenity to the way it moves, a kind of loose-limbed athleticism - which brings us to the next point we want to make. Yes, this car goes well, grips tenaciously and sounds nice while it's doing it but there's more to this MK3 model S3 than that - and a lot of it's down to the clever hi-tech MQB chassis that's such a handling feature of all third generation A3 variants. This, along with copious use of aluminium in the multi-link suspension, is the reason why this car has shed over 60kgs in comparison with its predecessor. A lighter car is not only a more chuckable and economic one but it also ought to ride better - as this one can - since there's less work for the springs and dampers to do.
We say 'this one can' - if you spec it properly. To be frank, the standard set-up is rather firm, developed perhaps on billiard table-smooth German tarmac. So it's worth finding an example whose original buyer wisely fitted the car out with 'magnetic ride damper control', this set-up enabling you to set the suspension to the mood you're in and the road you're on. Go for an S3 with that fitted, then choose the 'comfort' option and you'll find that this car really does handle poor surfaces very well - which is what you need when it's chucking it down, the road surface is awful and you just want to turn up the stereo and get home.
This magnetic ride system works via the same 'dynamic', 'efficiency' or 'comfort' buttons you get on the standard 'drive select' set-up that tweaks steering feel, throttle response and, on the S tronic auto model, shift times for the twin-clutch gearbox. There's an 'auto' setting if you can't be bothered to choose and an 'individual' option if you want to create your own specific pre-set parameters. Spend a morning playing about with the thing and you'll find you can fine tune-in your own preferences pretty accurately. Just don't let your friends touch it. That's a 'get out and walk' offence.
Of course, the primary reason for doing that is so that with one push of the 'dynamic' button, all your favourite red mist settings are instantly activated when the road opens up and you've a chance to let this Audi off the leash and start to throw it about a bit. Which is something that, to be frank, you'd be a bit more inclined to do if the steering was a bit more responsive. Yes, it weights slightly in 'dynamic' mode but rather artificially so. Still, that is at least preferable to the vague feel that characterises the other settings. It's true that there are some good things about it - like the so-called 'Progressive' feature we first saw on the Golf GTI which basically means that the more lock you put on the variable-ratio rack, the less you have to turn. But that apart, the feeling you get through the helm is one of the things engendering that feeling of aloofness that's always detracted a little from the overall S3 experience.
So, is that one caveat ultimately enough to detract from the fun factor that really ought to be a non-negotiable part of any super shopping rocket's appeal? In the final analysis, we'd say not. An S3 accelerates beautifully, grips astonishingly, brakes reassuringly and darts into corners with all the immediacy of a shark turning towards a meal: there's very little not to like. No, you probably wouldn't want to take one on a track day - choose something like a Megane Renaultsport if that's what you want - but then that's never been the point of this car. It offers ultimate performance for the real world, pure and simple. And it's devastatingly effective at doing it.
Overall
Wouldn't life be dull if we always just bought what we needed rather than what we wanted? There we'd be, living this Tesco Value range existence, clad head to toe in Primark and driving would be functional, grey and joyless. Fortunately, indulgence is a part of human nature, a facet shamelessly capitalised upon by cars like this one, the automotive equivalent perhaps, of one of those hugely expensive Breitling watches that are waterproof to 100 fathoms and which can withstand a shot from a sniper's bullet. Will you ever need that kind of functionality? Of course not, but it makes you smile to know it's there in reserve just in case you ever fall in the bath or get called to give a speech from an open car in Dallas, Texas.
In the same way, no one actually needs an S3 - but then no one actually needs a hot hatch either - so if you can afford to get yourself a shopping rocket, why not buy one that makes you feel the way this car does? It's certainly the sort of sports hatch that might well appeal if you owned all the loudest and fastest GTIs in the Nineties and Noughties and now just want something that can do it all without drawing attention to itself. True, critics might point out that this Audi could be more engaging - that it could grab you a little more by the scruff of the neck - but pointing that out probably says more about the tester than the S3. To be frank, it never has been that sort of ride.
Where the car scores is in its massive capability and its beautifully engineered feel-good factor. The joy of ownership here doesn't necessarily come from clipping apexes at the limit of grip, although the S3 will indulge you in that way if you want. Instead, it comes from owning something jewel-like and exclusive, a very, very quick car that doesn't overly-immerse you in the business of going. well. very, very quickly. The thinking person's superhatch? You're looking at it right here.