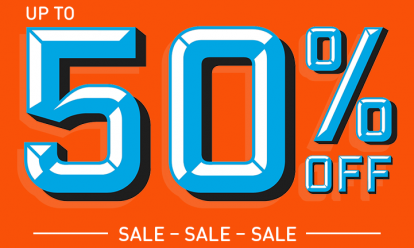 Get covered in our half price Breakdown Cover sale from just £7 a month.* We're the UK's best breakdown provider as voted by Auto Express drivers 2021.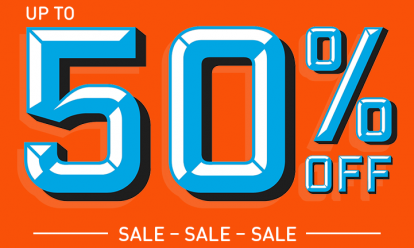 By Jonathan Crouch
Introduction
The second generation version of Audi's devastating RS3 Sportback launched in 2015 featured the most powerful production five-cylinder engine in Ingolstadt's history. The result was a super hatch that aimed to rewrite the shopping rocket rulebook. It's very, very fast, very, very usable and very, very rare.
Models
5dr family hatch (2.5 petrol [RS3])
History
Where will it all end? Twenty years ago, it was almost unheard of for even the fastest hot hatches to boast more than 200PS. In contrast, in 2015, Audi brought us a second generation RS3 model boasting 376PS, a thumping 465Nm of torque and a sprinting capability that could see the 62mph benchmark flash by in only 4.3s en route to a top speed that if unrestricted, would reach 174mph.
Once, these would have been supercar stats, but with this original MK2 model RS3, you could get them packaged into an ordinary five-door family hatch. We say that but of course in reality, any RS3 is anything but ordinary. Its original £40,000 price tag certainly wasn't. Still, don't dismiss the car simply because it's expensive if already, you've one eye on high performance shopping rockets from the 2015 to 2017 era like the Volkswagen Golf R, the Honda Civic Type-R or the BMW M135i: remember that during this time, Audi offered its 2.0-litre turbo S3 model to directly target hot hatches such as those. The 2.5-litre RS3 Sportback sits in the more exalted 'super-hatch' class above. For rivals here, think instead of manic models like Ford's Focus RS or the Mercedes-AMG A45. It's cars like these that this Audi would count as its contemporaries.
It's worth recalling that it was the original version of this car, the 341PS first generation RS3 of 2012, that initially established the concept of a hot hatch with supercar-style performance. Customers loved it and Audi sold four times as many as it thought it was going to. Journalists though, didn't, criticising the car's soul-less dynamics, lifeless steering and general lack of agility. A model of this kind, they told Audi, had to be about more than just ultimate grip and prodigious speed. The 'RS' 'Racing Sport' badge deserved something better.
In response, the engineers at the Ingolstadt brand's performance division, quattro gmbh, brought us this second generation version in 2015. Changes made over the original design included more power, more torque and, to aid agility, lighter weight and faster reactions from the S tronic auto gearbox and the quattro 4WD system. On top of that, buyers got the option of adaptive damping, so they wouldn't be stuck with an over-firm ride when it wasn't wanted. Plus the brakes were better and the more efficient 2.5-litre turbo crackled its way through the S tronic auto transmission's seven speeds with an even more characterful howl. This original MK2 design sold for less than two years before it was replaced by an uprated 400PS model in mid-2017.
What You Get
If you've got it, you shouldn't need to shout about it - or so Audi believes. Hence the subtlety of the changes that in 2015 were made to this RS3 to differentiate it from its equally low-key S3 stablemate. The major points of differentiation lie at the front end where the nose, with its high-gloss black honeycomb-look singleframe grille and pronounced air intakes, is set off by piercing LEDs for the headlamps and daytime running lights.
In profile, where the extra 41mm of length this MK2 model enjoys over its predecessor is a bit more obvious, chiselled sills separate wheelarches that must be seriously flared to accommodate standard 19-inch alloys. At the back, Audi experts will spot the re-profiled rear bumper, with its high-gloss black diffuser insert flanked by huge oval RS tailpipes.
Get behind the wheel and you can let Audi weave the little spell it likes to lay on you before you've even pushed the starter button of this RS3. It's all in the details. Take, for example, the nappa leather-trimmed sports seats that gently squeeze you into position and feature pull-out cushions.
Other careful detailing is everywhere, with an aluminium pedal set and RS3 logos featuring on the door sills, the steering wheel and the gearknob. And out back? Well the boot's a bit small for what is supposed to be a practical performance car. Where the lesser S3 model enjoys 380-litres of rear cargo room, this RS3 gives you just 280-litres.
What You Pay
Please contact us for an exact up-to-date valuation.
What to Look For
The Audi RS3's 2.5-litre five-cylinder engine is as tough as old boots and can shrug off big mileages. Look for accident damage repairs as the RS3 is so quick that an inexperienced driver can get into a lot of trouble fast. The alloy wheels are spectacularly prone to kerbing, so take scuffs and chips into account when negotiating on the vehicle. Check the condition of the front tyres as wear rates can be high. Check that the twin-clutch S-tronic sequential transmission engages all gears cleanly. One common problem appears to be a faulty Haldex clutch system pump, betrayed by a traction control light that keeps coming on.
Replacement Parts
(approx based on an RS3 2.5) RS3 parts are broadly reasonable if they're generic A3 Sportback bits. So, for example, an air filter is around £16, a wiper blade is about £10 and a wing mirror glass can be as little as £27. A headlamp will be around £158, while a tail lamp is around £87. Prices are faintly eye-watering though, for RS-specific items. A starter motor is a comparatively inexpensive £175. An alternator costs in the region of £185, but front brake pads are £125 a set and the RS-3 specific tyres are £300 a corner. And yes, the front ones are supposed to be wider than the rears.
On the Road
When it came to developing this second generation RS3, the engineers at quattro gmbh, Audi's performance division, threw themselves into creating a more credible entry point for their ultimate RS series. Second time round, they certainly had more to work with. By now, the brand was using the Volkswagen Group's stiffer, lighter new generation MQB platform, along with a more flexible, faster-reacting quattro four wheel drive system capable of sending up to 100% of torque to either axle.
To this, they added a lower-weight, faster-shifting S tronic twin-clutch paddleshift auto gearbox. A completely redeveloped electromechanical progressive steering system capable of varying its ratio with steering input in a way intended to emphasise a quick-witted feel. Torque vectoring to help get the power down through the bends. A 'drive select' vehicle dynamics system that would allow buyers to vary throttle, gearshift and steering feel and into which they could add the option of Audi magnetic ride adaptive damping. And last but by no means least, a useful increase in power - to 376PS.
Just how special - just how fast this car feels - is difficult for us to capture in words. Assuming you've got a car whose original owner ticked the box for the optional de-restricted speed limiter and you've a runway to hand, it'll keep going until you hit 174mph. Beyond that, we can talk of a launch control-assisted rest to sixty sprint time of 4.3s (as quick as the original V8 version of Audi's R8 supercar). And Porsche 911-style performance that throws you at the horizon from the point that the rich, bass-heavy five cylinder roar fills the cabin and the turbo gets into its stride. We could talk of 465Nm of torque that dispatches B road dawdlers with barely a thought. Or a power-to-weight ratio that eclipses elite machinery like Maserati's GranTurismo. But you won't really gauge the character of this Audi from any of that. You see, we've driven faster cars than this. But very few that we wanted to drive this quickly.
Overall
Audi will tell you that its 'RS' - or 'Racing Sport' - brand is about 'innovation, technology and performance'. Its customers though, have told the Ingolstadt maker that they want more than that. Future RS products must also feature three other attributes - soul, involvement and emotion. The original version of the RS3 came up a little short in these three areas: this second generation model though, nailed them more effectively.
Certainly, there are other high performance hot hatches from the 2015 to 2017 era that might make your heart beat a little faster: this particular 376PS RS3 still trades the last couple of percentage points of focus for genuine everyday utility. But it's also true that while that might make it a couple of seconds slower around the Nurburgring, it also makes it a better car for the vast majority of customers. People who live in the real world. A very fast world indeed.