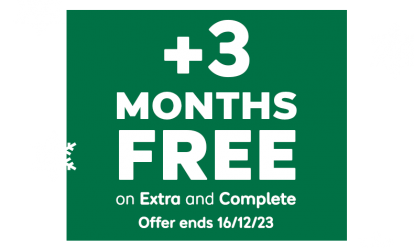 With 12 months of cover, new customers get an extra 3 months for free*.
*Added after 12 months, excludes Basic cover. New customers only. Ends 16/12/23, 7am.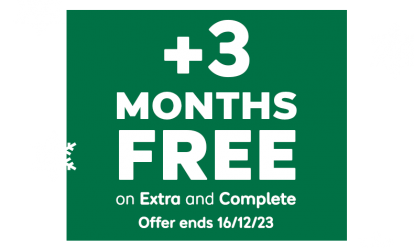 BY ANDY ENRIGHT
Introduction
The Audi A8 had already established a formidable reputation as a technologically advanced, effortlessly cool executive saloon by dint of the first generation car. With the major manufacturers capable of throwing vast budgets at the development of these flagship models, the first generation A8's nine year existence seems remarkable. After 2000, the A8 was starting to look and feel a little behind the curve, and Audi were making great efforts to put it back at the forefront of the luxury class. The 2003 model year A8 did exactly that, offering a bigger, bolder take on the A8 theme. It has proved a notable success for Audi and has enabled them, in turn, to offer a bigger A6 model. As a used buy, the A8 has much to commend it.
Models
Models Covered:
A8 four-door saloon - 3.0, 3.2FSI, 3.7, 4.2, 6.0 petrol, / 3.0, 4.0, 4.2 TDI diesel / 3.2FSI, 3.0TDI, 4.2, 6.0 LWB
History
Few cars received quite such a big budget promotional push as the launch of the 2003 Audi A8. It took almost a year to produce. Weeks and weeks of preparatory research in the Audi Tradition company archives were necessary. Around 600 people - Audi employees, creative experts from advertising agencies and production companies, photographers, a symphony orchestra, composers, directors and actors - were involved. The final edited version - put together from 30,000 metres of film material, elaborate photo shootings and retouching for advertising motifs - can now be seen in national print media and on television: the worldwide advertising campaign for the A8. Computer trickery showed the A8 haring around the long demolished Avus ring racing circuit in Berlin.
All in all it took 340 hours of work at the computer to stage the 45 seconds so perfectly. An interesting contrast to computer technology: parts of the commercial were filmed using two 80 year-old hand-crank cameras to make the subsequently filmed historical scenes appear as authentic as possible. The effort was not without reward. Upon launch in the UK in June 2003, the Audi A8 instantly challenged Mercedes' S Class for the top spot in terms of sales, even though 3.7 and 4.2-litre Quattro models were the only derivatives initially available. Long wheelbase 4.0-litre TDi and 4.2-litre versions were introduced in September 2003 alongside the awesome 6.0-litre W12 model that was only offered in the longer length. 3.0-litre petrol and diesel models followed in the Spring of 2004.
Spring 2005 saw the Audi single frame grille that had been reserved for the W12 models rolled out across the range. Various interior tweaks were made at the same time with more aluminium trim and an LED lighting system. Shortly afterwards, the 3.2-litre FSi engine was introduced as the entry-level point in the range and Audi rolled out the 650Nm, 326bhp 4.2-litre V8 TDi - proclaiming it as the world's most powerful production diesel engine. The 2.8-litre FSI Audi A8 arrived in September 2007 on an environmentally-friendly ticket.
What You Get
The styling has followed an evolutionary theme, looking even more slippery than the rather bluff outgoing car, the sides now being contoured into an almost Jaguar-like fuselage. The front features chrome-ringed grilles above and below bumpers which look rakishly aggressive, whilst the back features a high mounted light cluster which doesn't.
The interior has been given a thorough restyle too compared to the first generation model. One criticism that could be levelled at Audi's otherwise impeccable interior design was that buyers of the top line A8 weren't getting anything markedly different to the rep who'd lucked into an A3. The themes were all the same, many of the materials felt much alike and there were so many common parts. Great if you're the one with the A3, but not so good if you want something a little more exclusive. Audi has recognised this and has given the A8 an interior quite different to the usual classy coalhole. The instrument dials are raked back and trimmed with a light metallic theme that is dotted about the cabin. The steering wheel is a classy looking four-spoke item, nattily dished with recessed arms. It manages to make BMW's 7 Series tiller look rather inelegant.
Accommodation is better than the old A8, a car that, unless you opted for the long wheelbase version, was pretty tight on rear legroom. The rear seats lack side support and are quite hard, but there's plenty of space. Headroom is acceptable without feeling as airy as an equivalent S-Class, but this helps in making the A8 feel smaller than it actually is, an asset when the time comes to confront a twisty road.
What You Pay
Please fill in the form here for an exact up-to-date information.
What to Look For
If you're worried about what might happen should you be unfortunate enough to dent the expensive aluminium bodywork, then fear not. Audi says that 95% of accident damage is repairable at any of their dealers while the other (more serious) 5% can be handled at any one of three specialist centres being established in the UK. Otherwise, not much goes wrong but a full service history is essential. The quattro models are rather sensitive to tracking misalignments so it pays to keep an eye on tyre wear. Ask if the car has any outstanding software upgrades to the ECU. If the ECU box, software or wiring are not up to date you may encounter a variety of electronic problems. This may prove a little expensive to fix, so if in doubt have a specialist inspect the car.
Replacement Parts
(approx based on a '03, 3.0-litre petrol - ex Vat) You'll need to spend around £280 on a replacement clutch assembly while brake pads are surprisingly pricey at around £135 for the front pair and £75 for the rears. Shock absorbers retail at approximately £175 and door mirrors are £120 per unit
On the Road
Engine-wise, from '03 model year, there are 3.7 and 4.2-litre capacities mated to Audi's trademark quattro four wheel drive transmissions. Buyers looking for '04 model year cars onwards can also pick 3.0 and 4.0-litre TDI diesel models, plus a 3.0-litre petrol variant and the W12. Power (from the middle of '04) was tweaked to 280bhp and 337bhp respectively in the 3.7 and 4.2-litre petrols, while the entry-level 3.0-litre petrol model manages 220bhp. The diesels meanwhile, put out 233bhp and 270bhp along with a monumental torque figures - 650Nm of torque in the case of the larger 4.0-litre engine.
Go for either the awesome 450bhp 6.0-litre W12 or the 4.2-litre model and there's the choice of either short or long wheelbase bodystyles. A six-speed automatic gearbox is a standard feature and, should you feel suitably sportif, you can knock the stick to one side in order to perform 'manual' shifts.
With just 3bhp less than a BMW 745i and around 370lbs (the weight of two 13 stone passengers) less weight to lug around, the 4.2-litre version is a rapid performer. The all-wheel drive system means that it gets off the line without any fuss every time, sprinting to 60mph in just 6.6 seconds. The top speed is limited by the gentleman's agreement among most German manufacturers to a sensible 155mph (250km/h). The W12 cuts the 0-60mph sprint to an indecent 5.0s.
Like the Mercedes S-Class, the A8 adopts a full air suspension set up with four different set ups to suit differing needs. The Audi feels lighter on its feet than before but ride quality has improved. This was the one big complaint with the old car, namely that the handling was good but you had to pay for it with significant bump and thump from the suspension. The power steering has been retuned to offer more feel, but it reverts to a fingertip lightness at parking speeds. Audi never seem to quite crack well-weighted steering and although the A8 isn't bad, it's still not top drawer.
Overall
If you want the coolest executive car around, your choice runs to either an Audi A8 or a Jaguar XJ. Both are built of aluminium and feature a cracking range of engines. Which you will choose depends on your focus. If cool, clubby raffishness is more your thing, go for the Jaguar. The Audi offers Teutonic efficiency, remorselessly excellent build quality and modernity. Capable of shrugging off big miles with disdain, a used A8 is an informed choice. Recommended.
17th March 2009