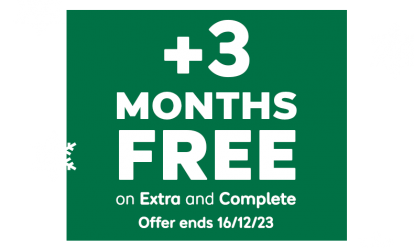 With 12 months of cover, new customers get an extra 3 months for free*.
*Added after 12 months, excludes Basic cover. New customers only. Ends 16/12/23, 7am.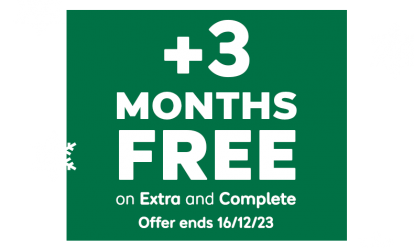 BY JONATHAN CROUCH
Introduction
The Audi A8 has proved to be a landmark car - in more ways than one. For a start, it was the first of a new generation of 'A' models when it was launched in July 1994, proof at last that Audi really could build a decent large luxury saloon to compete with BMW, Jaguar and Mercedes.
More importantly perhaps it was the world's first aluminium-bodied production car with a revolutionary light but strong construction. There aren't many around on the used market, but those that are available represent the thinking executive's choice in the sector.
Models
Models Covered:
A8 - July 1994 to 2003 2.8 / 3.7/ 3.7quattro / 4.2 quattro/ S8/ LWB
History
The A8 was launched in July 1994 with either a 2.8-litre V6 or a 4.2-litre V8 in the flagship quattro version which press-on drivers could order in stiffened Sport form. A mid-range 3.7-litre V8 model was added in September 1995 and an upgraded 2.8 model a year later. In July 1997, the super-fast S8 quattro flagship was introduced.
The first real range revamp came in Spring 1999. A subtly different front end complimented an updated interior and small changes to the ride and handling set-up. The look of the standard range remained familiar however, apart from the adoption of quattro four-wheel drive for the 3.7-litre V8. A revamped S8 arrived in June 1999. November 1999 saw the release of a luxurious long wheelbase limousine variant of the A8. This competed with the Mercedes-Benz SEL models and was available only with the 4.2-litre quattro drivetrain.
In 2001, Audi tidied up the A8 range with some minor detail improvements and also ditched the 2.8-litre entry-level version's front wheel drive transmission in favour of a more suitable quattro all-wheel drive set up. The A8 was replaced by an all-new version in early 2003.
What You Get
A desirable executive saloon with plenty of equipment as standard. Expect leather upholstery, automatic air conditioning, traction control and four side airbags integrated into the seatbacks in addition to the front driver and passenger airbags. Sport models feature a set of stylish seven-spoke alloys, front sports seats and sports suspension (lowered by 20mm), together with stiffer shock absorbers and anti-roll bars. Nice touches include airvents built into the rear window side pillars for back seat passengers, large extra-wide opening doors and a First Aid kit built into the rear central armrest.
One of the things the A8 has always lacked is a long wheelbase option - BMW, Jaguar and Mercedes all provide one. However, it`s only when you begin to look around the Audi's opulent cabin that you realise how unnecessary that would be for all but the most long-legged of passengers. A driver of well over six foot could sit behind himself and stretch his legs right out. The boot meanwhile is so huge that to retrieve items which have slid to the back, you actually have to climb inside it.
Apart from the aluminium body, the other unique A8 attributes are the four-wheel drive system used on the flagship 4.2 (and later 3.7s) and the clever `Tiptronic` automatic transmission that you'll find on most examples.
What You Pay
Please fill in the form here for an exact up-to-date information.
What to Look For
If you`re worried about what might happen should you be unfortunate enough to dent the expensive aluminium bodywork, then fear not. Audi says that 95% of accident damage is repairable at any of their dealers while the other (more serious) 5% can be handled at any one of three specialist centres being established in the UK. Otherwise, not much goes wrong but a full service history is essential.
Replacement Parts
(approx based on a '97, 3.7-litre - ex Vat) A clutch assembly is around £200 and an exhaust system about £420 (minus the cat ). Brake pads are around £120 for the fronts and around £70 for the rear, while shock absorbers are around the £150 mark. Finally. a replacement headlamp can be up to £290.
On the Road
When the A8 was originally launched, Audi were surprised by how few customers opted or the 174bhp V6 model, the majority deciding instead to pay extra for the 4.2-litre V8 quattro. Part of the reason, as they now acknowledge, lay in the six-cylinder car's slight power disadvantage over obvious rivals like BMW's 728i and Mercedes' S280.
That's was soon put right with the introduction of a 30valve V6 engine developing a healthy 193bhp and capable of rest to sixty in 8.2s on the way to 145mph. Torque was also much improved and there was the option of the clever Tiptronic gearbox which enables you to drive the car almost as if it had manual transmission.
The result is a car that out-handles even that king of luxury boardroom barnstormers, the BMW 7 series. There are compromises of course, as far as the ride is concerned, but if you're concerned about that, then you're probably not considering the Audi anyway.
Overall
An extremely under-rated executive saloon with more space and power than most of its rivals.