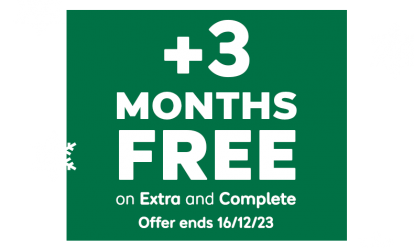 With 12 months of cover, new customers get an extra 3 months for free*.
*Added after 12 months, excludes Basic cover. New customers only. Ends 16/12/23, 7am.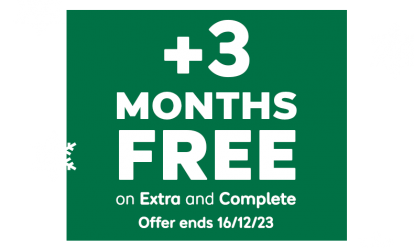 Audi's A6 looks appealing but potentially expensive in TFSIe plug-in hybrid form. Jonathan Crouch drives it.
Ten Second Review
Audi aims to play a key part in the plug-in part of the full-Executive saloon and estate segment with this frugal A6 50 TFSIe model. The figures here make compulsive reading: a 35g/km CO2 return, which means a first year BiK tax payment rated at just 10%. That could save you thousands. But if you can afford the significant PHEV price premium, the other downsides aren't too great. From a very cool, classy Audi.
Background
If you're thinking of a full-sized Executive segment saloon or estate, you have to consider the option of Plug-in hybrid technology these days - the potential Benefit-in-Kind taxation savings are just too good to ignore. Which makes Audi's A6 50 TFSIe model significant. Unlike other larger Audi plug-ins, it uses four cylinder rather than six cylinder power. But for the right kind of business customer, its figures might represent a compulsive argument against the diesel alternative.
But this model's two key competitors - the BMW 5 Series and the Mercedes E-Class - both claim to offer much the same thing. What can this Audi offer to set itself apart?
Driving Experience
Audi's latest TFSIe plug-in technology comes in a variety of forms. In this A6, it's based around the brand's usual four cylinder 2.0 TFSI petrol engine, to which has been added an electric motor integrated into the auto gearbox. That motor's powered by a 14.4kWh lithium-ion battery pack which, when fully charged, will allow the saloon version of this car to run in all-electric motion for up to 43 miles (WLTP-rated). It's 41 miles for the Avant variant. There's a total system output of 299PS and 62mph from rest takes just 6.2s. In all-electric mode, the car can cruise at up to 84mph - or up to 152mph with the engine in use.
Pleasingly, in usual motoring, Audi has engineered the combustion powerplant only to fire up when you really flex your right foot (or obviously when the battery's low on charge). That's particularly the case if you run the car in its provided 'EV' mode which keeps you in electrified motion for as long as possible. More usually, you'll be driving in the 'Auto' setting, which mixes use of petrol and electric power and can be set in a 'Hold' form where the battery saves its charge for urban driving you might have to do at the end of a longer journey.
Not particularly good is the response of the dual-clutch 7-speed S tronic auto gearbox which could switch between its ratios a little more smoothly. You might also notice a slightly firmer ride than would be the case in a conventional A6 - blame the extra weight of the hybrid system, which has necessitated firmer springs. Despite the stiffer damping, this front-driven Audi can't match a rear-driven plug-in BMW 5 Series or Mercedes E-Class for driver involvement, but points are regained by something typical executives will value more - low noise levels. There's a barely noticeable shiver when the petrol engine fires up to replace battery power on the move and refinement's excellent, even when you are using fossil fuel.
Design and Build
There are few visual giveaways as to this TFSIe model's plug-in status - unless you're eagle-eyed enough to spot the altered badgework and the extra charging flap. So, as usual with a fifth generation A6, there are taut surfaces, sharp edges and striking lines, plus a long bonnet, a long wheelbase and short overhangs. The wide, low-slung Singleframe grille, the flat headlights and the powerfully contoured air inlets lend a suitably purposeful air. In profile, three striking lines reduce the car's visual height. The powerfully taut contours, which are drawn over the wheels, are testimony to Audi's quattro genes. This shape is certainly very sleek: thanks to advanced aerodynamics, a class-leadingly-slippery drag coefficient of as little as 0.24Cd has been achieved.
The interior is of course virtually identical to a conventional model. Up front, the dash features the black-panel design we first saw on the current A8. You're going to need to like screens because this car's classy interior can incorporate no fewer than three of them, the two you'll notice first powering up as soon as the door is opened and dominating the upper and lower parts of the piano black-trimmed centre stack. Legroom in the rear exceeds the space you'll get in core competitors, while headroom and shoulder room measurements in both front and rear are also generous. Not so good is the way the PHEV tech has reduced boot space - in the saloon from 530-litres to just 360-litres, thanks to the battery pack that must sit under the cargo area floor. So you're going to need the split-folding rear bench. You can have this model in the Avant body style too.
Market and Model
The A6 50 TFSIe comes either as a saloon or an Avant estate and pricing starts at around £54,500 for the saloon and around £56,500 for the Avant, which gets you the base 'Sport'-spec variant. Beyond that, there are further 'S line', 'Black Edition' and 'Vorsprung' trim options, the latter taking you up to a £73,500 price point.
At least equipment levels are generous, even 'Sport' variants getting 18-inch wheels, full-LED headlights, the Audi 'Parking System Plus' set-up with a rear view camera and the 'Audi phone box' wireless charging mat. Plus, in terms of infotainment, there's the brand's 'MMI Navigation Plus with MMI touch' system. There's also the fully digital 'Audi Virtual Cockpit' instrument binnacle screen and the usual elements of camera safety tech.
'S line' trim adds a mild body kit, 19-inch wheels, intelligent Matrix LED headlights with dynamic rear indicators, privacy glass, sports suspension and leather/Alcantara upholstery. The 'Black Edition' version has a meaner black-finished exterior look with 20-inch wheels and a flat-bottomed sports steering wheel inside. And full 'Vorsprung'-spec gets virtually the whole of the options list emptied into it, with a panoramic glass sunroof, front Super Sports seats in Valcona leather, HD Matrix headlights and a Bang & Olufsen premium sound system, plus the choicest parts of Audi's camera safety and autonomous driving technology.
Cost of Ownership
As with any PHEV, to get the most out of this A6, you'll need to keep the car charged up (which should take around two and a half hours from a 7.2kW garage wallbox) and make the absolute most of the potential all-electric driving range, rated at about 34 miles. If you don't do that, you'll essentially end up with a heavier version of the conventional 45 TFSI petrol variant - and take it from us, one of those isn't going to be cheap to run. This 50 TFSIe derivative, in contrast, very much is. Let's get to the WLTP-rated figures. The combined cycle fuel economy is rated at up to 235.4mpg and the CO2 emissions reading is up to 27g/km.
This executive model's lithium-ion battery is made up of 104 prismatic cells and stores 14.4kWh of energy with a voltage of 381 volts. And the car is supplied as standard with a compact charging system plus a Mode 3 cable with Type 2 plug for use at public charging stations. The system features an LED status display and safety functions such as temperature and residual current monitoring. Audi also offers an optional charging clip, plus a lockable wall-mounted holder for the charging system. The integrated charger replenishes the lithium-ion battery with a maximum power of 7.4kW. Even from a 220V household three-pin plug, an empty battery can be fully and conveniently recharged overnight in roughly six hours.
Summary
Yes, we've seen plenty of Audi PHEV hybrid models in the past, but you might think this to be one of the more credible ones. To be frank, it doesn't really offer much you can't also get from rivals sold by BMW and Mercedes. But it doesn't lack much that these competitors offer. Which means that if you are attracted by this A6's effortlessly cool vibe, classy cabin and uber-smooth refinement - as plenty in this segment are - then there are a few reasons not to sign your cheque Ingolstadt's way.
We can't help thinking though, that the industry should be further along by now in offering PHEVs like this at more affordable prices, with greater driving range and less compromised luggage compartments. In a few years, it probably will be. For the time being, cars like the A6 50 TFSIe are what we have. Life is what you make it.