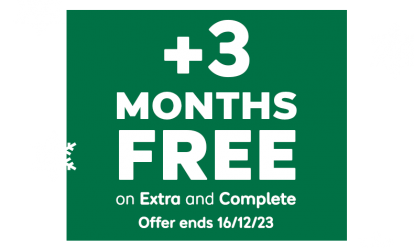 With 12 months of cover, new customers get an extra 3 months for free*.
*Added after 12 months, excludes Basic cover. New customers only. Ends 16/12/23, 7am.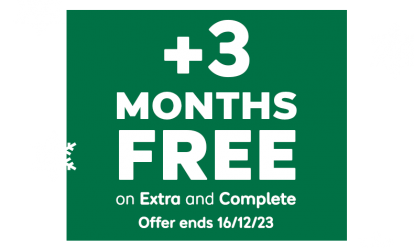 By Andy Enright
Introduction
It used to be so simple. The accepted wisdom of big car purchases dictated that anything priced much above £20,000 was doomed if it had a hatchback. Big sports utility vehicles and MPV people carriers got an exemption, but otherwise trying to sell an upmarket liftback was a tough gig. Saab tried and failed, before conspicuously labelling many of its wares with a saloon moniker, and even some vehicles that looked as if they might be hatchbacks, actually sported stubby boots instead. So what changed? Why is the market now heaving under the weight of plush hatches?
To find the answer, you need to look at the humble estate. Some time around the turn of the century, marketers realised that estate versions of executive cars were beginning to attract a younger buyer profile than saloons. Where estates were once seen as something for wizened antique dealers, they became hip. Sporty estate models started to appear and from there it wasn't too much of a leap to the development of cars like this Audi A5 Sportback. Here, the line is more coupe than estate, and again the genesis is not hugely original. Mercedes showed with the CLS that there was a demand for sleek cars with rear doors and the Volkswagen Passat CC really took the ball and ran with it. Audi's A5 was a chunkily good looking coupe and it spawned the rather unusual A5 Sportback in 2009. Here's what to look for when shopping for a used version.
Models
5dr coupe (2.0, 2.7, 3.0 diesel, 3.0, 3.2 petrol [base, SE, S Line])
History
Audi rather dipped a toe in the water when it came to launching the A5 Sportback. When it first appeared in showrooms, the range effectively consisted of five cars, all in safe as houses SE trim. Customers chose from a 170PS 2.0-litre diesel with a six-speed manual gearbox, a 190PS 2.7-litre diesel, a 240PS 3.0-litre diesel with a seven-speed S tronic twin-clutch transmission, a 211PS 2.0-litre petrol model, again with the S tronic 'box and finally a 265PS 3.2-litre petrol version with an eight-speed multitronic CVT shifter. To give an idea as to how well the A5 Sportback was received and how Audi has really got behind the vehicle, when it came to replace it with a slightly restyled model in late 2011, the range had swelled to no fewer than 48 different variants.
The original A5 Sportback was launched into a very tough market but there wasn't anything quite like it on sale. Models like BMW's 5 Series GT and Mercedes' CLS are larger and more expensive, being these days targeted by Audi's bigger A7 Sportback. For the A5 Sportback, Volkswagen's Passat-based CC was probably a closer rival - but that car has a four-door bodysghape. This A5's low-key look has certainly endeared it to many in an age where conspicuous consumption rapidly fell from favour. The range was added to after launch with a 180PS 2.0-litre petrol model and an efficient 143PS version of the 2.0-litre diesel.
What You Get
In trying to figure out what exactly an Audi A5 Sportback is, let's get back to basics. As much as its position in the Audi line up would suggest otherwise, an A5 is basically an A4 wearing different clothes, be they coupe, convertible or hatchback. It rides on the same chassis with minor suspension tweaks hiding this fact by adding 5mm to the wheelbase. The stock A4 had always had a boot, so many welcomed the availability of a versatile hatch version, no matter what badge Audi had chosen to stick to its bootlid.
In order to try and underscore the A5 product line's special 'coupe-ness', Audi rather unwisely removed the middle seat belt from the back seats of early models. Which meant that for the first few years of this model's life, buyers got much the same bench seat as a five-seater A4 but one only capable of seating just two people - and with 5mm less headroom to boot, courtesy of that raked roofline. This was corrected when the car was facelifted in late 2011, with a third rear belt offered as an option.
The Sportback features nearly as much luggage space as an A4 Avant estate with a 480-litre load volume that can be extended up to at least 980 litres by lowering the rear seat backs. The interior is neatly styled, with the fascia looking a lot freer of extraneous buttons than some contemporary Audi models, the cowled dash now neatly incorporating the centrally mounted MMI liquid crystal display.
What You Pay
Please fill in the form here for an exact up-to-date information.
What to Look For
The A5 Sportback has no significant faults reported as yet. Like the rest of the A5 range, it feels massively tough and many of the engines fitted are tried and tested Audi fare. The extremities of this vehicle can be tough to position when manoeuvring, so check for scuffed bumpers and kerbed alloys. The interiors are hard wearing, but check the rear for signs of any damage from kids.
.
Replacement Parts
(approx based on a 2010 A5 Sportback 3.2 FSI) A clutch assembly kit will be around £250 and an exhaust system will be about £300. An alternator should be close to £150 and a radiator around £175.
On the Road
All models get Audi's latest ESP stability control system, incorporating an electronic differential lock that mimics the action of a mechanical limited slip differential for enhanced steering response and traction out of corners. You're more likely, however, to notice excellent refinement that suits this car's Grand Touring demeanour, despite the frameless windows. The optional twin-clutch DSG semi automatic gearbox is equally well suited to this kind of journey, one that could be completed with extra piece of mind if you've the money to tick the boxes for extra cost gadgetry that prompts you when you drift out of lane, warns you if there's a car in your blind spot, dips the lights for you at night and even brakes if you're about to hit another car. As with the A5 coupe, only the nicest of the A4's engines make it under the bonnet and as usual, there's a choice of either two or four wheel drive.
Most owners choose a 2.0 TDI variant, and it's a very decent engine, but it's well worth testing the 211PS 2.0-litre TFSI powerplant borrowed from the Golf GTI that manages the sprint to sixty in 7.2s - or just 6.6s if you choose the quattro version. This ought to be quite fast enough but if it isn't, you'll need to upgrade to the 333PS S5 variant.
Overall
The A5 Sportback isn't one of the brightest lights in Audi's range, but it's nevertheless an attractive option for somebody who might hanker after a sleek coupe but needs the practicality of a couple of extra rear doors and a hatch. Used examples are available in decent numbers, although it will help if you prefer the 2.0-litre TDI powerplant, as there's plenty of stock available. Strong reliability and manageable prices make this one of the better used Audis if you don't want to pay through the nose.