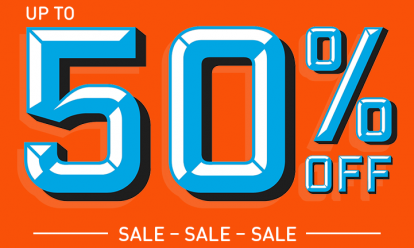 Get covered in our half price Breakdown Cover sale from just £7 a month.* We're the UK's best breakdown provider as voted by Auto Express drivers 2021.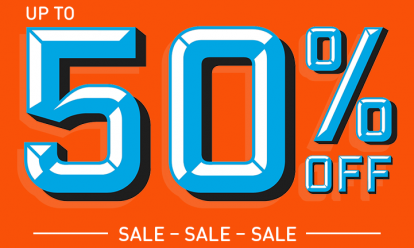 By Andy Enright
Introduction
It's never easy to predict which cars will be hits and which will be misses. On the face of it, introducing a convertible version of the Audi A3 looked to have winner written all over it but sales were always a little stickier than Audi would care to admit. Not that they were overly concerned, with year on year overall brand sales clambering skywards at a frightening pace, but the soft top A3 just never really chimed with British buyers. Here's what to look for when shopping for a car that might just make more sense used than new.
Models
2 door cabriolet (1.2, 1.8, 2.0 petrol, 1.6, 1.9, 2.0 diesel [Sport, S Line, Sport Final Edition, S Line Final Edition])
History
Although Audi makes much of its niche marketing strategies, its most successful products are usually those where buyers feel reassured by their positioning. You know where you are with an Audi A3. It compares to a BMW 1 Series or a Mercedes A-Class. Likewise, the big selling A4 butts up against the BMW 3 Series and the Mercedes C-Class. Buyers feel safe in the knowledge that they can compare and contrast. The A3 Cabriolet was pipped to the market by BMW's 1 Series Convertible and never really recovered from that initial setback. What's more, chopping the roof off the 1 Series turned an ugly hatchback into a more elegant drop top, whereas decapitating the handsome A3 hatchback actually didn't do a lot for its aesthetic.
The car made landfall in the UK in late 2008, with very little in the way of promotional push from Audi. Two diesel engines and three petrol units were offered, in conjunction with a trio of trim levels. The diesels comprised a terrible 104bhp 1.9-litre TDI unit and a very good 138bhp 2.0-litre TDI engine. The petrol engines kicked off with an unspectacular 101bhp 1.6-litre, moving through the more satisfying 158bhp 1.8-litre TFSI unit, with the multi-award winning 197bhp 2.0-litre TFSI unit marking the pinnacle of the line up. In 2009, the 1.9-litre diesel nail was superseded by a far preferable 1.6-litre unit and in 2010 the 1.6-litre petrol lump was replaced by the excellent 1.2-litre TFSI petrol engine. Audi launched plush Final Edition models in both Sport and S Line trims in 2013 to mark this car's run out.
What You Get
Straightforward conversions of compact hatchbacks rarely make elegant drop tops and the A3 Cabriolet tries hard but can't escape its fundamental short and squat footprint, even if it is 24mm longer than the A3 three-door hatch. Still, Audi has done a good job packaging the car, the hood's compact dimensions meaning that there's enough space for four adults inside.
The hood itself can be specified in semi or fully automatic versions, the latter of which includes additional acoustic insulation and raises in just nine seconds at speeds of up to 19mph. A heated glass rear window is standard and the fully automatic hood can be operated via the key fob. Other highlights are the optional R8-style daytime running LEDs in the headlamp pod. The windscreen is set at the same angle as the hatchback model, which is a welcome relief after the steeply canted screen that designers fit to hard top convertibles in order to try to shorten the roof length. These not only reflect the dash top badly but often cause dangerous blind spots, not something the A3 Cabriolet suffers from.
What You Pay
Please contact us for an exact up-to-date valuation.
What to Look For
The Audi A3 has consistently been one of the top used performers on customer satisfaction indices and not a whole lot goes wrong with them. The coil pack issues that plagued the early 1.8-litre petrol engines have been addressed in more recent times, so just look for main dealer service stamps, a sheaf of receipts and check for the usual accident or misuse damage. One of the few complaints was a troublesome alarm system on early cars, so check this over to make sure it's functional. On the models fitted with low profile tyres, check the expensive alloy wheels for kerbing damage and insist on locking wheel nuts. The roof mechanism has proven reliable, although check it carefully for discolouration from UV, road salt or bird lime.
Replacement Parts
(approx based on an A3 1.6) Many of the A3's parts prices are surprisingly reasonable. A starter motor a comparatively inexpensive £175. An alternator costs in the region of £165, and front brake pads should cost £55. A clutch assembly is around £175.
On the Road
Audi makes much of the A3 Cabriolet's lower centre of gravity compared to folding hard top cars. This is key because fitting a lot of electric motors, rigid panels and strengthening high in the body, as many folding metal hard-top models do, has all sorts of repercussions for weight distribution. Keep the roof light and compact, as Audi has done, and the suspension isn't given quite such a poser when confronted with a corner.
A first look over the A3 Cabriolet suggests it's one of the more focused drop tops. The brakes feature big ventilated discs up front, plus a specially tuned stability control system has been developed for the car and slick six speed manual gearboxes are standard across the board. As an option, buyers of the 2.0-litre-engined cars can also go for the revolutionary twin-clutch S tronic gearbox with shift paddles mounted behind the steering wheel and a mode that replicates a conventional automatic 'box.
Overall
We're not sure Audi quite got the value proposition right with the A3 Cabriolet. That you could spend well over £32,000 on one suggested that pricing was somewhat optimistic. The market agreed and the drop top A3 was outsold almost two to one by its BMW rival, the 1 Series Convertible. Still, used buyers know that a car is only worth what the market will bear and as a result, the A3 Cabriolet is a much smarter used buy than new. There's a reasonable amount of choice out there, with Audi offering a number of engine and trim options, but even now we think we'd negotiate hard on anything that's still got a warranty. Reliability has proved to be good, but this remains a car you buy for the badge and the feel-good shininess. Is there anything inherently wrong with that? Not if you're honest with yourself and get a good deal. The A3 Cabriolet is only just coming good.