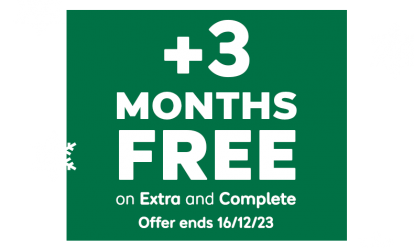 With 12 months of cover, new customers get an extra 3 months for free*.
*Added after 12 months, excludes Basic cover. New customers only. Ends 16/12/23, 7am.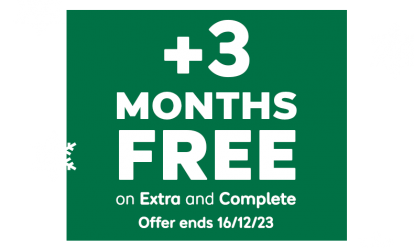 BY JONATHAN CROUCH
Introduction
It seems a long time ago that Audi's third-generation 100 burst onto the scene and left the competition speechless. It challenged Mercedes and BMW's technical leadership in the luxury car sector for the first time. Innovations included stunning aerodynamics, flush glazing and lower weight, yet better crash performance than the previous 100. Rivals makers suddenly found their own models lacking a certain amount of that precious new commodity, Vorsprung Durch Technik.
The previous two 100s had failed to gain much of a foothold in the UK luxury market. Styling had been conservative and, five-cylinder engines apart, there was little for buyers to remember about these worthy, but dull, contenders. The 1982 car changed all that at a stroke and began the long process of image building that led to Audis being thought of as true luxury competitors.
Models
Models Covered: (N.B. FIRST GENERATION ESTATES ARE CALLED AVANT; QUATTRO MEANS FOUR-WHEEL DRIVE.)
Third generation 100 - 1983-1991 1.8 Saloon and Avant / 2.0 Saloon and Avant [CC, CS, E] / 2.2 or 2.3 Saloon and Avant [CC, CD, E, quattro] / 2.2 Saloon and Avant quattro turbo / 2.3 Saloon and Avant [CD, E, quattro] / 2.0 turbo diesel Saloon and Avant
Fourth generation 100 - 1991-1994 2.0 Saloon and Estate [base,SE] / 2.3 Saloon and Estate / 2.6 Saloon and Estate [base,SE,Sport] / 2.8 Saloon and Estate [base,quattro] / 2.5 turbo diesel Saloon and Estate [TDI,TDI SE]
History
The 100 was launched at the Paris motor show in September 1982 and upstaged not only the home-grown Citroen BX's debut, but also that of that other influential Eighties car, the Ford Sierra.
Right-hand drive 100s arrived here shortly after, so the first cars all wore Y-reg plates. There was a rather under-powered 1.8-litre four-cylinder model to open the range. Above this was a 2.0-litre model, the CC and then the mildly-sporting CS. The CD had the 2.2-litre five-cylinder engine and was by far the best model, with its strong performance, good equipment levels and excellent economy.
The turbo diesel engine first appeared in September 1985, but sales thereafter were always slow, perhaps because the petrol-powered cars were so economical anyway. The same year, the entire range received galvanised bodies and a comprehensive anti-perforation warranty. There was also an aerodynamic Estate (hence not very spacious) called the Avant.
Another three years on saw a mild facelift that delivered new bumpers, less chrome, new door handles and revisions to the engines and equipment levels. These cars survived until May 1991 when a car of the same name, the fourth generation 100, was introduced.
This was offered initially in Saloon and Estate form, with 2.0 and 2.8-litre petrol-power and a 2.5-litre turbo diesel (with a six-speed gearbox in the saloon). The 2.8 came with the option of pricey quattro four-wheel drive. A 2.6-litre model was added in 1993. The 100 was facelifted and re-named the A6 in 1994.
What You Get
A car that still looks modern, handles and holds the road very well (especially any quattro version), is unlikely to rust, has loads of room and is very economical for such a big machine.
Equipment is not overly-generous, though many cars will be full of options such as air-conditioning, a sunroof and central locking. Keep an eye out then, for any well-equipped cars as you won't pay much more than the standard spec equivalents.
What You Pay
Please fill in the form here for an exact up-to-date information.
What to Look For
Mechanically, these cars are well-proven as well as very reliable and strong. The five-cylinder engines are not particularly smooth running but they were known for this trait even from new.
The power steering can give trouble, though. If you find a leak, it'll be expensive to replace the rack. Other than this, the 100 has no serious weak-points. Check all the electrical 'convenience' features, though, as something like a jammed electric sunroof may not be cheap to have remedied.
Replacement Parts
(approx based on a 1992 100 2.0 excl VAT) A clutch assembly will be around £170; an alternator should be close to £100 and a radiator around £170.
A starter motor will be something like £120, brake pads are around £50, a replacement headlamp close to £160 and a full exhaust is about £790 (including the catalyst),
On the Road
The 100 has always been like a breath of fresh air, compared to driving other heavy and stodgy rivals. The controls are light and precise, noise levels are low due to that ultra-smooth shape and the handling is generally very good. There may be a little more roll than you'd expect but that's a small price to pay for the super-smooth ride that comes as standard, whichever model you choose.
Overall
Audi's slogan translates as 'advancement through technology' and that's exactly what the third generation 100 brought with it. It makes a great used buy for someone who needs a big, strong and reliable car that's easy on fuel.