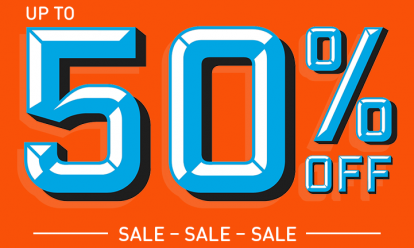 Get covered in our half price Breakdown Cover sale from just £7 a month.* We're the UK's best breakdown provider as voted by Auto Express drivers 2021.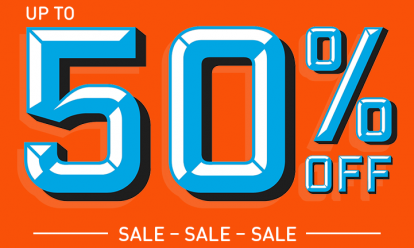 BY ANDY ENRIGHT
Introduction
Let's face facts. Precious few of us buy a coupe because of the way it drives. In most cases they drive identically to the saloon model they're often based on. Coupes tend to be bought for something less tangible. Call it a sense of occasion, whatever, but it's that heart warming feeling you get when you see it outside your house and swell with pride that it's yours. Few coupes do a better job of tugging the heart strings than Alfa Romeo's Brera and here we take a look at whether a used example really is worth your while.
Models
Models Covered: 3DR COUPE (1.7, 2.2, 3.2 PETROL, 2.0, 2.4 TURBODIESEL [BASE, SV, S])
History
As the undisputed star of the Geneva Motor Show in 2002, the Alfa Brera prototype wowed the crowds with a shape that managed to meld classic Alfa Romeo design cues with a bold, futuristic vision of what a post millennial successor to the classic GTV was all about. Nobody really believed the flip-up doors would make production and, for quite some time, Alfa Romeo stonewalled any questions as to whether the Brera would go into series production at all.
Fast forward three years to the 2005 Geneva Show and the car that customers would be able to buy was on display. It still attracted huge crowds and remained a very good-looking car but some of the tension and drama of the original had leaked away, replaced by a finished article that worked better from some angles than others. Since it arrived in UK dealers in March 2006, sales have been steady, buyer enthusiasm possibly tempered by magazine reviews disappointed with the car's modest performance and handling. It's still a car that can have pedestrians walking into lamp posts as they watch it drive past.
The Brera S special edition of 2008 was a Prodrive tuned model with suspension tweaks to improve handling on UK roads. Two new engines arrived in 2010. The 1750 TBi is a 1.7-litre turbocharged petrol and the 2.0-litre JTDm was a more economical option to supplement the 2.4 JTDm already offered.
What You Get
From dead ahead, the Brera is something very special with piercing triple circular headlamps that arc down to a simplified version of the show car grille. The bonnet swage lines and underbumper air intakes all serve to give the car a pinched, aggressive look that works superbly. Likewise from the rear, the Brera looks a million dollars. Softer and more rounded than the frontal treatment, the back end features a pair of wedge-shaped tail lamps that integrate into a curvaceous bumper assembly. The arrowhead rear window and quad tailpipes are very deft styling touches. There is also a choice of manual or QTRONIC gearboxes and for buyers seeking a sportier driving experience, the Brera S, which has been developed specifically for UK roads.
It's in profile that the changes to the Brera production car can be best appreciated. Sitting on a shorter wheelbase than the 159 saloon, the Brera's overhangs aren't actually any longer than the show car, but appear to be so due to the short wheelbase. The distance between the leading edge of the door and the trailing edge of the front wheelarch is less than half that of the show car, losing the prototype's cartoonishly priapic bonnet length in the process. The roofline is raised as well and a conventional B-pillar has also been quietly inserted. Again, the short doors do little to enhance the elegance of the design. Let's retain some perspective though. This is still one of the best looking cars money can buy.
Better looking than Alfa's rather beautiful GT coupe? That's a tough one. In terms of design cohesiveness, I'd say the GT has the edge, especially when specified with a decently sized set of alloys. It may edge the Brera in terms of beauty but the senior partner blows it into the weeds when it comes to visual drama. The Brera's interior is a good deal better in terms of fit and finish than most rivals and it retains the by now almost obligatory Alfa sense of occasion. With plenty of metallic finishes to lift the fascia and driver-oriented instruments, the design makes a nod or two to tradition. How many other cars still retain an oil temperature gauge? The Brera has and it's a welcome touch. There's a voguish starter button and minor controls on the steering wheel.
With plenty of adjustment in both the seat and the steering column, even taller drivers will easily find a comfortable driving position. As touched on before, rear seat space isn't stellar but there is a decently-sized boot which, like almost every car manufactured today, appears to have been designed with the main criterion of being able to carry a golf bag. The day I see a manufacturer proudly trumpet the fact that their product can't carry a golf bag is the day that I walk into the dealership and hand over a deposit cheque.
What You Pay
Please contact us for an exact up-to-date valuation.
What to Look For
There's a lot of experience built into the Brera and most of the parts crop up with regularity elsewhere in the Alfa Romeo range. While purists may mourn the passing of the old Alfa Romeo V6, the six-cylinder GM-sourced powerplant that's plumbed into the Brera range-topper (and also sees duty in various Vauxhalls) is nevertheless an untemperamental and solid partner. Rust is not a problem as all body panels are galvanised. The Brera is not a car that can really be 'Paris-parked' as any small scratches, dings or nicks on the curvaceous bodywork show up very clearly. Check the driver information system for faults and ensure the controls for the ventilation system all function as they should. The 2.4-litre diesel-engined car has quite an appetite for front tyres, so make sure these have the requisite tread depth and consistent wear rate. Alfa dealers once had a rather patchy reputation but some serious investment is starting to pay dividends with regards to service quality.
Replacement Parts
(based on a Brera 2.2 JTS) A clutch assembly is around £155. Front and rear brakepads are around £50 per set of each, a rear exhaust box about £143 (excluding catalyst), a starter motor around £190.
On the Road
The entry-level 2.2-litre car competes with some serious driving machines in its price bracket, costing a good deal more than an entry-level Mazda RX-8 and coming head to head with the class leader, the Nissan 350Z. Losing 101bhp to the Nissan, there's no way the Alfa can win a competition as the sharper driving tool but as an object of desire, it has carved itself a solid niche. Taking 8.6 seconds to get to 60mph from rest and topping-out at 138mph makes this a brisk rather than concussive performer.
The 2.2-litre petrol engine has been the big seller and it's a very slick powerplant, if not hugely rapid in this installation. Alfa Romeo reckons it has accounted for 60 per cent of UK sales and it's not hard to see why. The 185bhp engine returns a decent 30.1mpg fuel figure and emissions aren't unreasonable at 221g/km. If you're not all about cornering a car on its door handles, then this makes a very interesting choice. With rear seats that will easily accept smaller children, it's even halfway practical. The next step up the Brera ladder is a 200bhp diesel version which, like the 2.2-litre car, directs power to the front wheels. The range-topping Brera variant is the storming 3.2-litre all-wheel drive Q4. This model will hit 60mph in 6.8 seconds and packs a 260bhp punch.
Overall
A used Alfa Romeo Brera is a complex proposition. Although the car itself is mechanically quite robust, used prices are currently quite firm but may not always remain so. A critical mass of buyers moving out of the market could do for the Brera as it did for the residuals of the Chrysler Crossfire. Therefore it's probably wisest to either aim to keep your Brera for a limited spell, opt for a lower priced and more depreciation-proof 2.2-litre petrol car or close your eyes and hope for the best. On the plus side, Breras are unlikely to have been driven particularly hard and are easy to find.